Filtered By: Lifestyle
Lifestyle
Catriona Gray stands with Miss Universe candidates as they speak up against cyberbullying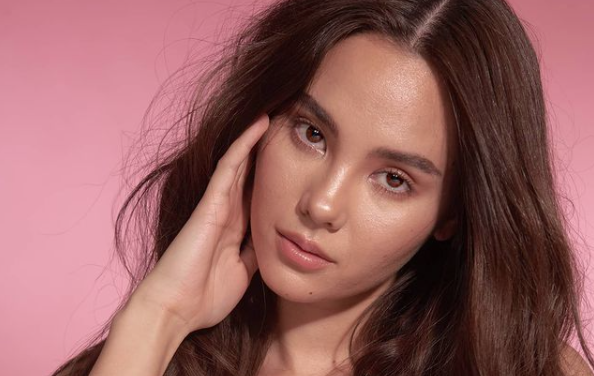 Catriona Gray stood with the Miss Universe candidates, as they spoke up against cyberbullying.
On her Instagram Story, Catriona shared the Miss Universe campaign video against cyberbullying and wrote her support for it. The Miss Universe 2018 also said she is also no stranger to being bullied on social media.
"So many use social media as a consequence-free way to attack, put down and degrade others. It started during my Binibini journey and escalated during my Miss Universe journey. I receive hate comments even today," she wrote in the caption.
Catriona said, "It is never okay to degrade someone to harass them in the name of sharing your opinion.'"
"WORDS HAVE POWER. To both put down and pull up. I hope we would choose the latter," she ended her note strongly.
Miss Universe reposted her Instagram Story.
In the comments section of the original post, Catriona thanked the organization "for taking a stand."
"Cyber bullying and bashing is never, ever okay," Catriona said.
Meanwhile, reigning Miss Universe queen Zozibini Tunzi also left a comment saying, "I personally feel that if you claim to be a Miss Universe fan then you should want to protect this organization."
"It should mean that you are a supporter of women. You cannot claim to be a supporter or fan when you rip apart the very women who make the organization what it is," she added.
The beauty queen said, "without the women that come across from all corners of the world to be a part of this beautiful competition there would be no Miss Universe."
"This is a place of empowerment. It is a home for catalysts of positive and effective change. Women who come to compete here contribute immensely to the betterment of our world in so many different ways," she added.
She asked cyberbullies to "step away from your phone with your hidden face behind hurtful words."
"Regardless of whether or not they are people we are rooting for we should always show kindness to others," she added. "Kindness doesn't take away anything from us. It costs nothing, it is free."
"If you feel like kindness is too much for you to give then show simple human courtesy of respect," she wrote.
Zozi thanked Miss Universe "for shining light on this. And thank you so much to all the wonderful supporters and fans who rally behind these amazing women."
In the video, the candidates of the 69th Miss Universe candidates shared their fair share of experiences of being cyberbullied.
Just earlier this month, Miss Canada Nova Stevens trended after she posted a photo of herself showing the netizens' racist remarks which were in Tagalog.
Nova said she is not sharing it to spread hate, and that she just wants the incident to be "a teaching moment so that we can make pageants fun and enjoyable for all." — Jannielyn Ann Bigtas/LA, GMA News