Filtered By: Lifestyle
Lifestyle
Niña Jose reveals getting into a suob accident last year and suffering from 2nd degree burns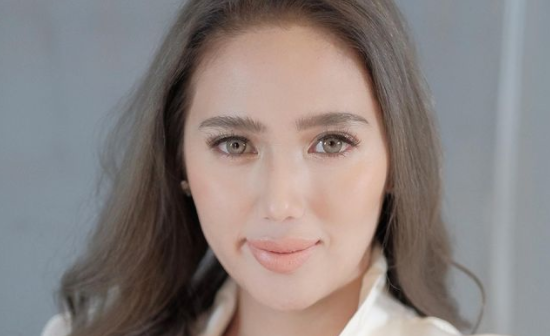 Niña Jose revealed that she suffered from a 2nd degree burn a year ago after experiencing a suob accident, as she was self-medicating.
On Instagram, Niña posted a photo of herself followed by sensitive shots of her 2nd degree burns.
In the caption, she narrated what happened last year.
"Last year was a very challenging year for my health and because I was so paranoid about my health and a little discomfort in my jaw or my tmj or my allergies, I thought I could self-medicate and do suob," she wrote.
Niña narrated that exactly a year ago, at about 11pm, she was doing suob for her allergies. Unfortunately "the pail of steaming hot water was in a shaky table" and in a matter of minutes, it fell on her.
She was in shock and could't stand or cry right away.
As it turns out, she had second degree burns in her thighs, on her butt, and in some parts of her private area.
"Very funny too because I was supposed to give birth that month, if I did not suffer a miscarriage. Duon pa talaga nangyari in the private area," she shares now laughing, adding she thought the worst was over until she had to endure pain for another two months.
Niña said they had to debris the burn in the shower and despite her high pain tolerance, she endured "immense pain."
"This one I couldn't take. I had to be under painkillers and the pinaka-extreme one na dextrose.. the meds and the cream and the bandaid thing was super painful too because it sucks out the wounds and the burns haha raw flesh talaga," she said.
Niña couldn't sleep normally, and neither could she sit down and pee properly. She said every time she would take a shower, she would cry and pray the Hail Mary.
Interestingly, Niña said she saw Mama Mary one day after her burn.
"Mama Mary appeared to me, and she said 'do not be afraid. I am Our Lady of Sorrows... visit me at 3pm'," she narrated.
Niña said that while she's not a devotee, she searched for the nearest Our Lady of Sorrows parish "and went there at 330pm. The church bells were ringing too," she said.
"It was amazing lang because I guess all the sufferings and pain we have in life is useful too, as sacrifices for others," she added.
Niña learned the hard way, saying that the "moral of the story: be careful when Suob-ing."
Suob, also known as tuob in Cebuano, is steam therapy done by inhaling steam from hot salt water on a basin while using a piece of cloth, such as a towel, to cover one's head and shoulders and enclose the steam.
It made the headlines last year after Cebu Governor Gwendolyn Garcia advocated it as treatment for COVID-19.
The Department of Health as well as the World Health Organization swiftly debunked her statements, saying there is no scientific evidence to prove that steam therapy can kill the virus.
As for Niña's case, she turned to suob to cure her allergies. But as her experience proves, it might just do more harm than good. — Jannielyn Ann Bigtas/LA, GMA News