Filtered By: Lifestyle
Lifestyle
#PINNED: Part-time jobs for those who will continue being home-based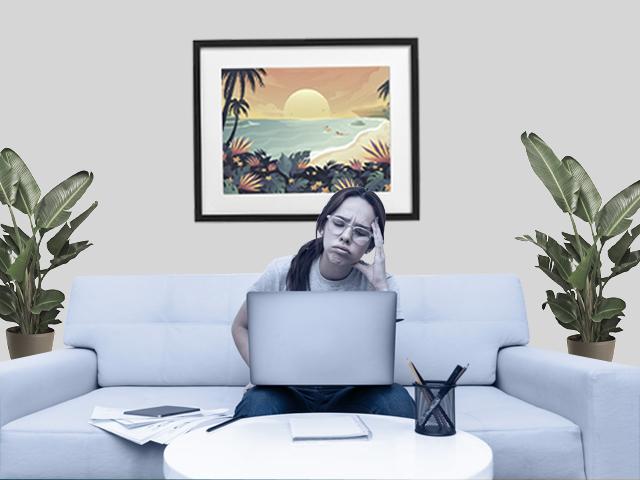 #Pinned makes it easier for young Filipinos to discover meaningful and enriching content and stories that will help them separate music from the noise, wheat from the chaff, and flowers from the weeds.
All our stories are written by young creatives who made it their life mission to know everything there is to know about how fellow young adults can make the most out of their limited down time every day, every week.
---
Let's face it, COVID-19 isn't going anywhere anytime soon. We might as well resign ourselves to the fact that physical distancing and the stay-at-home directives are here to stay. If you're at home and currently doing nothing but spend your time glued to your phone or laptop screens, then we might have something for you. Here are home-based gigs that you can do at home to help augment your income.
1. Transcriptionist
With this job, you will be required to watch videos or listen to audio recordings and make a written copy of them. Some tasks may also require transcriptionists to review oral reports and correct errors, depending on the general guidelines provided by the employer.
This job requires fast and accurate typing skills, and proficiency in English grammar and spelling. This job can be perfect during your down time especially when your kid is sleeping, and you have minimum distractions. You'll be charged for every video minute you can transcribe so your salary will really depend on the time you are willing to dedicate for the task.
You can find transcribing gigs on the following websites:
2. Writer
If you have a knack for writing creative content, you can apply as a content writer in blogs, social media outlets, and other publications. You'll find lots of clients online who might be looking for writers who can write the same things you are passionate about.
If selling a brand is more of your style, then a copywriting job is perfect for you. Many companies outsource copywriters to create engaging content for advertisements, email campaigns, video scripts, catalogs, and brochures, among others.
You can find writing gigs on the following websites:
3. Data Entry Specialist
This is another one of the jobs you can do in the early mornings before your usual schedule for the day starts or in the evenings while you get ready for bed. Data entry jobs are very mechanical as they usually ask you to collect, compile and organize data.
Sometimes, clients also ask data entry specialists to research and verify data in their company databases. For this job, you'll only be required to have typing skills, English communication skills, and research skills.
You can find data encoding gigs on the following websites:
4. Online Tutor
For those with teaching skills, you can earn a living by tutoring foreign students as an online teacher. The most popular subject being taught is English, but you can also apply for other subjects such as Math and Science.
Many foreign tutorial centers hire native English speakers to teach foreign students to read, write and speak in English online. In teaching the students, you will be required to follow the curriculum and be able to explain the learning resources provided by the employer to your students.
You can find teaching gigs on the following websites:
5. Financial Advisor
If you want to pursue a career in finance, then you might want to consider this job. It can be as flexible as you want, even without leaving the house. Your main task, as a financial advisor, will be on providing consultation services to your clients to help them make smart financial decisions for their future.
You will also be tasked to tailor the financial plans of your clients for their specific needs. In applying for this job, you will be asked to take the necessary certification exams, so you have to prepare and study for them.
Most of these side hustles usually use PayPal for their modes of payment so make sure also to open your own account while seeking these jobs. Aside from the websites we've provided, you can also check out these other job-hunting sites for other jobs you're interested in:
Upwork
Freelancer
Fiverr
Outsourcely
OnlineJobs
Outsourced
Remote Staff
If you are privileged enough to have a PC or laptop and stable internet connection, you can try to earn extra income while still being a parent before anything else. You just have to know where to look.