Filtered By: Lifestyle
Lifestyle
What makes a K-drama show a hit? Netflix reveals 3 key ingredients it looks for in a story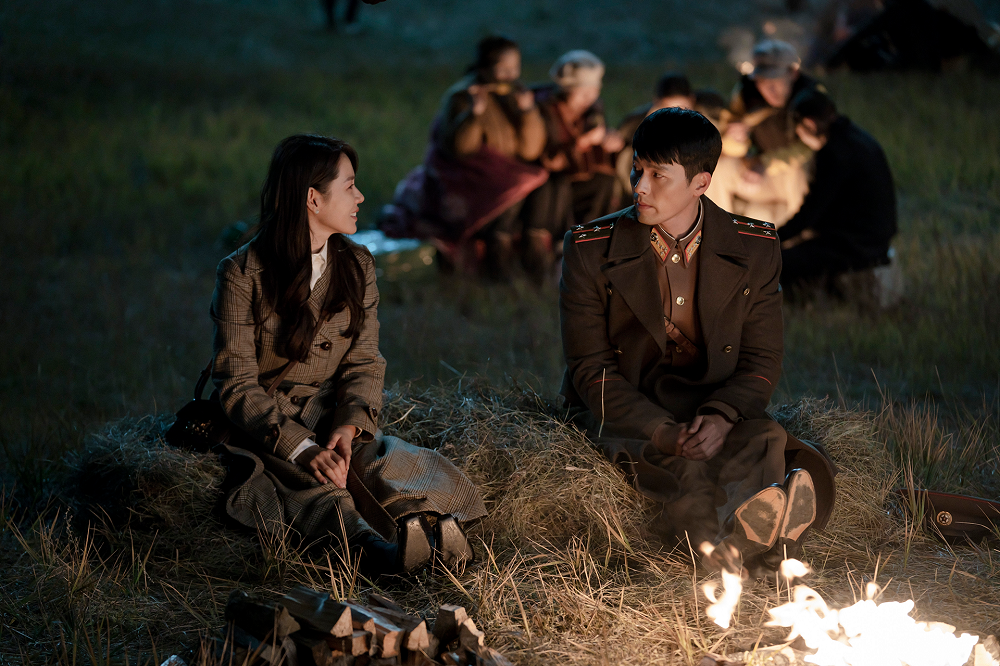 Have you been swept away by the sweet romance of "Crash Landing on You?" Did "Start-Up" inspire you to chase after your wildest dreams? Did the horrifying thrill of "Kingdom" and "Sweet Home" help you forget all your problems, even just for an instant?
Korean dramas helped many of us get through a challenging year, and the wide range of titles offered by Netflix can sometimes make you wonder: What is it that makes K-dramas and other Korean content so irresistible?
GMA News Online got a chance to ask Netflix VP for Content Kim Minyoung on what can be considered key "ingredients" they look for in a story, and she listed the following:
1. Diversity
When it comes to great K-content, Kim believes the most important thing is that "the stories are very diverse."
"So we have this time travelling romantic thriller shows like 'The King: [Eternal Monarch],' we have romantic shows like 'Crash Landing on You,' but we also have shows like 'Sweet Home' or '[The] Uncanny Counter or 'Kingdom' or 'Extracurricular," she told GMA News Online.
"So, if you think about the variety of stories that are out there for Korean Content, I think that's what appeals to a lot of our audience, that they can actually enjoy this different diversity. Diverse content, diverse story," she added.
"Sweet Home" — which tells the tale of a dark supernatural phenomenon across 10 horrifying episodes — has a very different concept compared to popular K-dramas but its popularity, however, soared to 22 million households worldwide.
According to Kim, "This was all possible thanks to the Korean directors, writers, actors and crew members who have some of the most brilliant and creative stories."
2. Production Quality
Have you seen the outer space debris in "Space Sweepers?" What about all the incredible extras who gave life to the manic zombies that took over Joseon in "Kingdom"?
"Through the decades, the Korean entertainment industry and the infrastructure that we have and the creators and our production crews, they have evolved a lot and developed a lot," Kim said. "And, right now, we're at the stage that the Korean entertainment industry are able to produce top-notch, high production value shows that [are] as high-quality as any other shows in the world."
"[This] increases the standard of our audiences and the market continuously makes effort to meet that standard, so I think it's just a virtuous cycle around the production value, production quality of our shows," she added.
In line with their commitment to K-content, Netflix plans to spend nearly $500 million on making original Korean films and TV shows this year.
The streaming giant has also established two new production facilities in South Korea and stepped up its engagement with Korean creators.
3. Resonance
The great thing about streaming services is that subscribers from all around the world are able to enjoy the same quality of entertainment on demand, regardless of their nationality, location or local language.
"I think the strongest, the biggest strength of Korean content is that, whatever drama the show is, Korean shows are very good at helping our audiences resonate and relate to the show by being able to describe emotions in a very detailed way," Kim said.
"There are so many diverse shows, and you have at least a couple of shows that you can really relate to... and I think that strong emotions are one of the biggest strengths of Korean content," she added.
According to Kim, Netflix's Philippine audience are known to be "very passionate and strong in emotions, that's why our Philippine audiences really love Korean content."
Netflix released an exciting lineup of new Korean films and TV shows during its "See What's Next Korea 2021" press event on Thursday.
The 2021 slate includes "The Silent Sea," a gripping sci-fi series starring Gong Yoo; "Hellbound," a supernatural drama starring Yoo Ah In, an all-new zombie thriller titled "All Of Us Are Dead," and many more. —JCB, GMA News