Filtered By: Lifestyle
Lifestyle
Song Kang says he spent 6 months learning ballet for 'Navillera'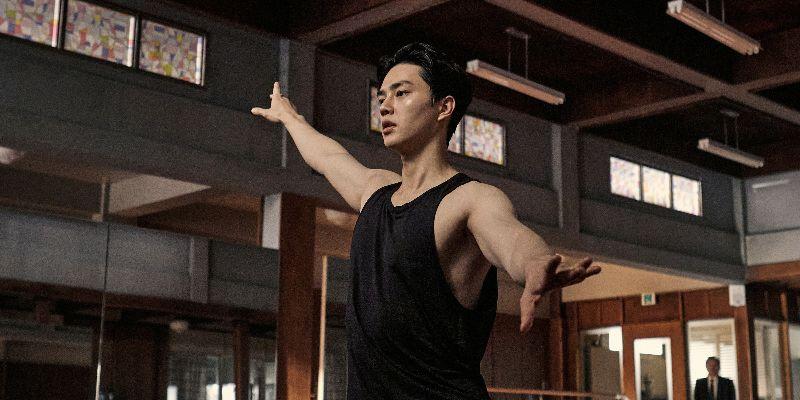 After captivating the audience as a lovestruck highschooler in "Love Alarm" and a fearsome monster slayer in "Sweet Home," Song Kang will be dancing away as a talented ballerino in his upcoming series "Navillera."
During a virtual press conference on Tuesday, the Korean actor revealed that he had never done ballet prior to the drama.
"Before we began shooting, I had a lot on my mind and, after thinking hard about this, I tried to prepare to the best of my ability and I thought that to move my body, to draw this very elegant and very graceful line would be very important, so I watched a lot of videos," Kang said.
Aware of how technical the ballet scenes could be, the actor tried his best to learn as much as he could within a short amount of time.
"Before we began shooting, I learned ballet for five to six months," Kang said.
"The moves were very technical and tricky, so I thought that, rather than focusing on that professional aspect of that, I should try so that my body would look beautiful and that I would have a very emotional facial expression and as I was learning ballet," he added.
"Navillera" is based on a Korean webtoon that tells a heartwarming story about a man who decides to pursue his dream of becoming a ballet dancer at the age of 70.
Photo courtesy of Netflix
Kang is playing Chae-rok, an extremely gifted dancer who ends up having to train Duk-chool (Park In Hwan), a retired mailman played by Korean screen legend Park In-hwan.
During the press event, the veteran actor admitted it was not easy for him to learn ballet at his age, but he and Kang stressed they were both very grateful for the extraordinary experience.
"I felt it was very fun, and this was my first time learning to dance, so I think I like the fact that my body was changing as well," Kang said.
"Our goal was not to become a professional ballerino, but to show everyone that you can do it, that you can take on this new challenge too," his senior co-star added.
Apart from the dancing, Kang and In-Hwa were also very excited for the audience to see "Navillera," and experience the emotion-filled journey of Chae-rok and Duk-chool very soon.
"'Navillera' is not only entertaining. It's also very moving," Kang said.
"There are spectacular ballet performances in the series, so this is a very rare theme to be dealt with. I think you would be able to be mesmerized by the beauty of ballet as you're watching the series because we put a lot of effort into it," he added.
In-Hwa, on the other hand, said, "We hope the series would offer you even just a moment of peace of mind and give you a very warm experience."
"Navillera," directed by Han Dong-hwa and written by Lee Eun-mi, will be released next week on March 22, Monday.
New episodes will be available on Netflix every Monday and Tuesday at 10 p.m. (Philippine Standard Time). —JCB, GMA News