Filtered By: Lifestyle
Lifestyle
5 reasons to watch Song Kang's new K-drama 'Navillera'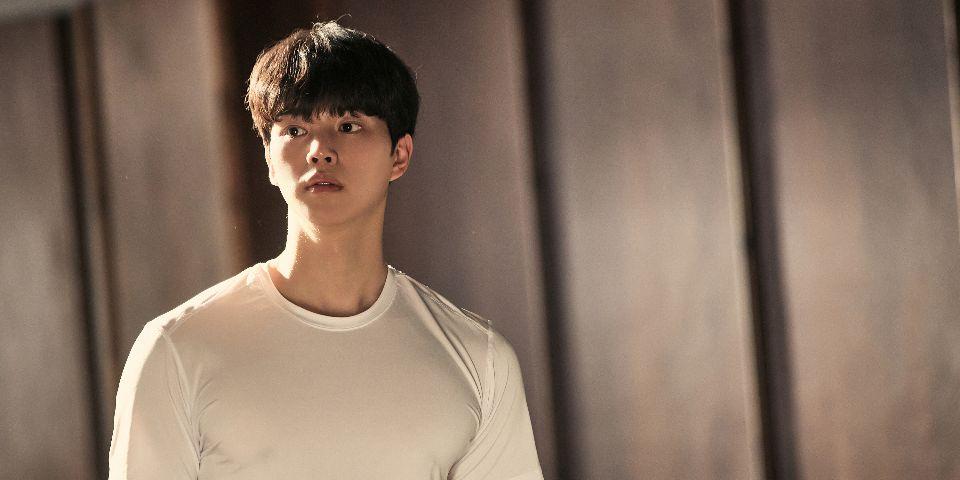 Song Kang's new K-Drama "Navillera" is coming to Netflix this March 22, Monday.
The series is based on a heartwarming webtoon about a 23-year-old ballerino who helps a 70-year-old man pursue his lifelong dream of becoming a ballet dancer.
There's plenty to be excited about, but here are just five reasons why we think the drama is definitely a must-watch:
1. Song Kang as a ballet dancer
You fell for him as a love-struck teenager in "Love Alarm" and a bad-ass monster slayer in the horror-thriller "Sweet Home."
Soon, you'll get to see Song Kang as Chae Rok, an extremely talented 23-year-old ballerino who forms an unlikely friendship with Deok Chul, a 70-year-old man who wants to learn ballet.
The handsome, up and coming Korean actor took five to six months of ballet training just to prepare himself for the extremely emotional and physically daunting role.
"This was definitely an area that was a challenge for me," Kang admitted during a virtual press conference.
"It was a first for me, so I'm excited and nervous, but I wanna say that we did the best we can while shooting this series, so I'm very excited and I hope you can all enjoy it," he added.
2. It tells a heartwarming tale for people of all ages
Deok Chul puts his dreams in the hands of Chae Rok, who is over 40 years younger than him.
"Navillera" shows the dynamic between a man who is approaching the end of his life and a young man who has much more to learn.
According to the director, Lee Dong Hwa, what drew him to the webtoon was that it's "about those who go through difficulties in life in search of their dreams."
"There is a man that has given everything he has for his family throughout his life and, in his later years, he wants to follow his dream," Lee said.
"And there's this young man, Chae Rok who has a lot of pain in his life and who is lost and is searching to achieve his dreams," he added.
Photo courtesy of Netflix
3. It stars Korean drama's 'national treasures'
Deok Chul is played by veteran Korean actor Park In Hwan, while his wife, Hae Nam, is played by screen legend Na Moon Hee.
This comes as no surprise because the two have played a married couple for a long time in several well-loved Korean dramas.
Director Lee said it was a pleasure to have worked with two of Korean drama's "national treasures."
"These are such difficult times we live in, and I want to, first, really thank Mr. Park and Ms. Na because, on the set they were truly a mother and father figure to all of us and they let us with great leadership," Lee said during the conference.
"I'm very appreciative of them and when we were working on this show, I don't think it took us even an hour to agree on who we wanted to cast in terms of Deok Chul and Hae Nam because, these two, they are natural treasures when it comes to a mother and a father figure on screen," he added.
4. Song Kang is the perfect Chae-Rok
Casting an actor to play a character in a beloved webtoon isn't the easiest thing to do, but Director Lee said he knew Song Kang was Chae Rok from the moment they met.
Apart from his looks and talent, Lee said the actor gave off a "pure" and "reserved" aura that was just right for the character.
"I wanted someone who was not as familiar to the public, and who had this reserved aura and, when I met Song Kang for the first time, I can feel that we all felt very awkward for the first few minutes," the director said.
"That gave me the impression: 'Ah, this here is a very pure actor in front of me'. And, you know, as you can see, he has the looks and the talent to follow, that as well. So, that's why I decided to cast him," he added.
Kang, on the other hand, was humbled to learn that fans responded positively to Lee's choice.
"Well, I don't really know what to say to that. I'm very humbled by such a compliment," the actor said.
5. You might want to call your parents after
"Navillera" shows how Deok Chol, Chae Rok and many other characters in the story reach different kinds of crossroads in their lives.
Just by the trailer, you can tell that fans are definitely in for an emotional roller-coaster ride.
"Navillera is not only entertaining, but it's also a very moving and there are spectacular ballet performances in the series, so this is a very rare theme to be dealt with," Song Kang said.
Director Lee, on the other hand, shared how he was "deeply touched and moved" by the original "Navillera" webtoon, so he hoped the series would give the audience something to think about, as well.
"The first thing that came to mind was my mother and my father because my parents were also children of my grandparents and they had their dreams. So I reflected on my life, and their lives and what they had to sacrifice and all the team members had to be reminded of their parents," he said.
"We thought that as long as we made these people think of their parents and give them a call, that would be all that we had to convey in the series, and I hope you look forward to it, and I hope you take away a very heartwarming experience from 'Navillera'," he added.
"Navillera" will premiere on Netflix this March 22 (Monday).
New episodes will be available every Monday and Tuesday at 10 p.m. —JCB, GMA News