Filtered By: Lifestyle
Lifestyle
G Töngi finishes master's degree from Antioch University in Los Angeles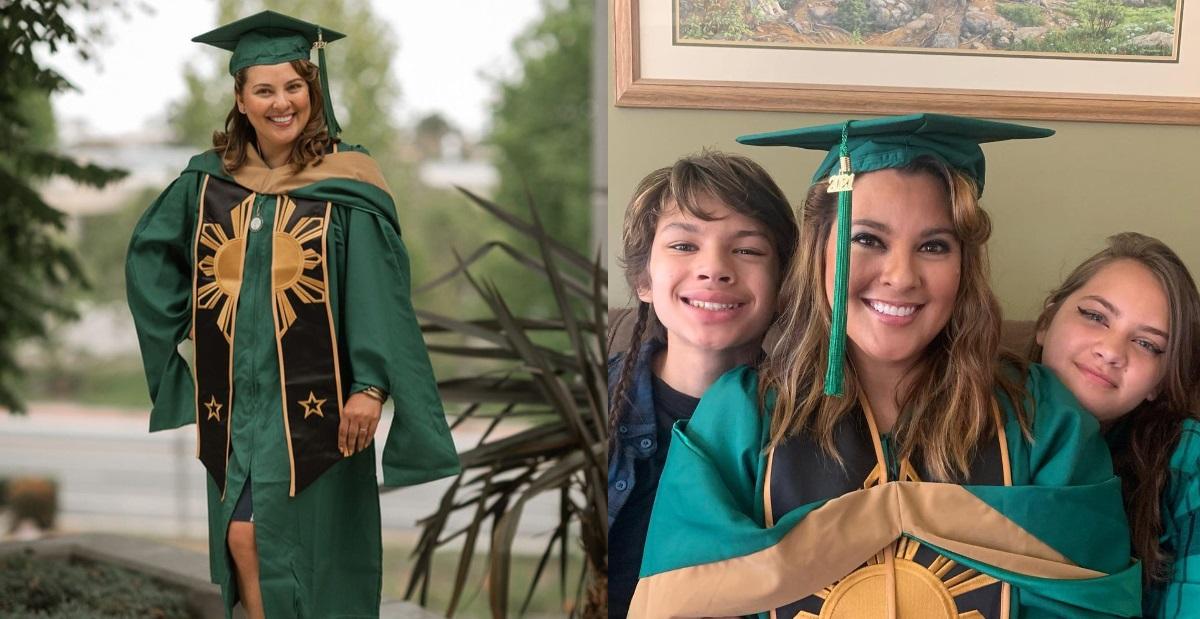 Giselle "G" Töngi has finished her master's degree from the Antioch University in Los Angeles!
The actress-host announced the news on Instagram, posting a photo of herself in her green toga as she virtually attended her graduation from home.
According to one of her posts, G finished Master of Arts in Nonprofit Management.
"Looking towards the horizon as I add this humbling milestone under my belt. Graduate school in a pandemic was certainly unexpected and challenging but somehow here we are... we made it to the finish line!" G said.
She then congratulated the rest of the graduates.
"Am proud to be amongst you all! Salamat (Thank You) to my family for all your love & support!" she said.
G also shared photos side by side with her two children.
Last year, G looked back at her "untraditional path" nine years ago when she had to pursue college all while being a mother of two children.
—Jannielyn Bigtas/MGP, GMA News