Filtered By: Lifestyle
Lifestyle
Ben&Ben from 'Limasawa Street' to 'Pebble House': the story behind the album title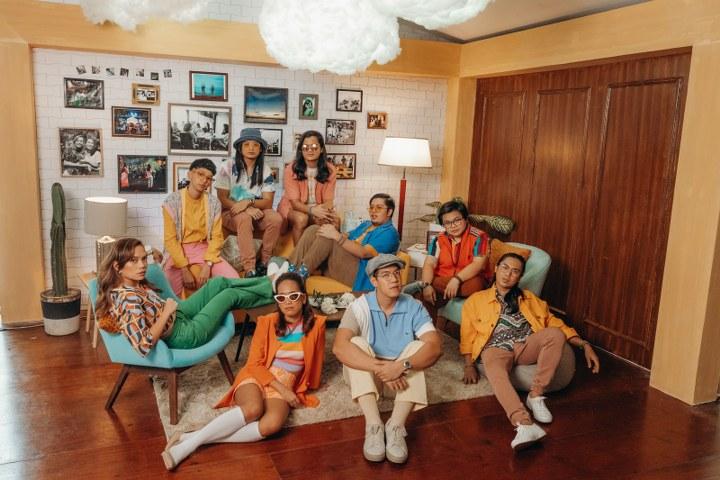 After dropping their debut album "Limasawa Street" in 2019, Ben&Ben is finally releasing their highly anticipated second album "Pebble House Vol 1: Kuwaderno."
In a press conference on Friday, the nine-member collective revealed the story behind the title of their sophomore album.
The band's vocalist Miguel Benjamin Guico said similar to how they named their first album, they gave their second album the title "Pebble House" because the street they lived in together consisted of pebbles.
"'Pag inulit namin 'yung 'street,' repetitive, so 'Pebble House,'" Miguel said. "Kumbaga looking down the line, the albums na nagawa namin noong magkakasama kami sa isang bahay."
[If we use "street" again, it would be repetitive, so "Pebble House" it is. It's like looking down the line, these are albums that we made when we are living in one house.]
The deeper reason, Miguel revealed, was that they realized that they were building something in every little thing they created.
"And these little things are very much like a pebble. We're building a house one pebble at a time," the vocalist said.
He added, "Ang liit na piyesa pero pag pinagsama-sama nyo sila, you can build a house."
[It's just a small piece but if you put it all together, you can build a house.]
Meanwhile, they decided to name the first volume of their album "Kuwaderno" (notebook) because they saw the songs they created as a "collective journal of their thoughts, feelings and memories" for the whole year.
Unlike their first album, "Pebble House Vol. 1: Kuwaderno" is composed of all-Filipino songs that tackle deep issues, from the feeling of drowning and burnout to the responsibility of having power in your hands.
"The biggest difference is the weight of the themes we chose to tackle here, the depth of the tackled said themes," said percussionist Andrew de Pano.
"And when our listeners get to hear all of these songs, they feel like these songs likewise accompany them sa pinagdadadaanan nila (on what they're going through)."
Ben&Ben's album "Pebble House Vol. 1: Kuwaderno," which contains 13 tracks, can be streamed on major music platforms. – RC, GMA News