Filtered By: Lifestyle
Lifestyle
'Sex Education' stars Asa Butterfield and Mimi Keene talk about their hot scenes, kilig chemistry in Season 3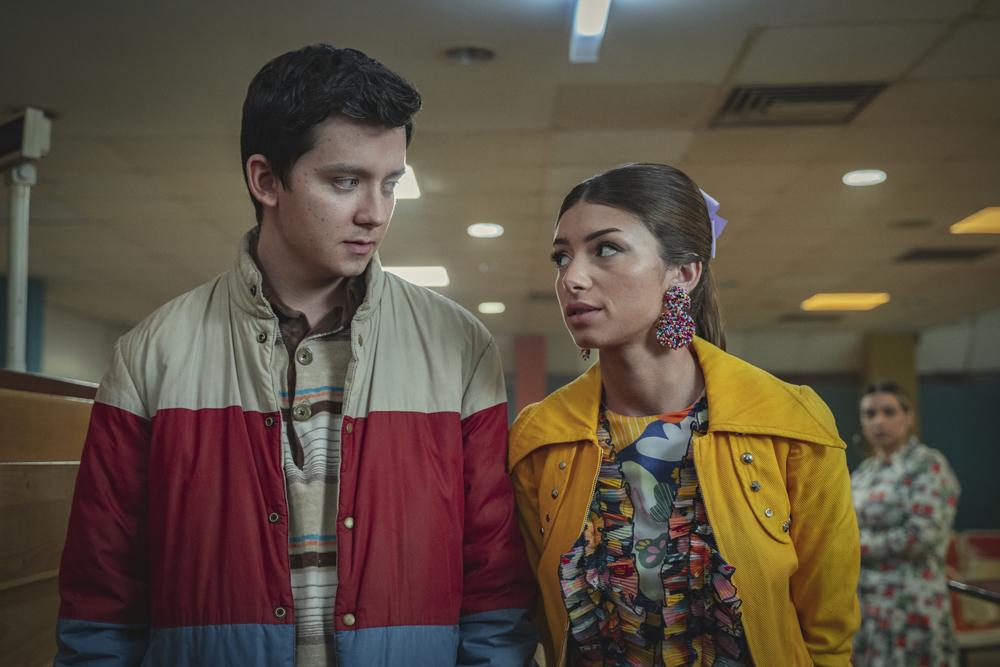 (Warning: Spoilers ahead)
"Sex Education" Season 3 drops today and let us tell you: Otis (Asa Butterfield) and Ruby's (Mimi Keene) hot summer fling is one to watch for.
In a recent virtual roundtable before the premiere, the cast got candid about their unlikely pairing, and how they built up the chemistry for all those kilig and shockingly intimate scenes together.
According to Asa, it helped that much of the cast were already "pretty close" by the time they filmed Season 3.
Asa and Mimi were also "already friends," and had the most scenes early on in the season.
"We just have a laugh," Asa told GMA News Online.
"Those scenes are pretty funny... We just cracked some jokes and have a good time, basically," he continued.
Mimi admitted there were some nerves the first time around because Otis and Ruby were never really that intimate early on in the show.
But the two eventually got the hang of it, thanks to an "intimacy coordinator" who was always present on set.
"He was there all the way throughout all of our scenes, but definitely... we became very good at it, didn't we?" Mimi asked Asa candidly.
"We're like professionals by the end. So we were good, we were good."
"I'm proud of us," she added.
For those who haven't seen it, "Sex Education" is a hilarious series about Otis Milburn, an awkward high school teen who has a sex therapist mother, played wonderfully by Gillian Anderson (yes, of "X-Files" fame).
Since things didn't turn out so well for Otis and his friend Maeve Wiley in Season 2, Otis ended up having secret "casual sex" with Ruby Matthews, who is the most popular girl in school.
Those who haven't seen yet better get a move on, because "Sex Education" Season 3 has started streaming on Netflix. — LA, GMA News