Filtered By: Lifestyle
Lifestyle
Manila City Hall mysteries explained by Kuya Kim and Ed Caluag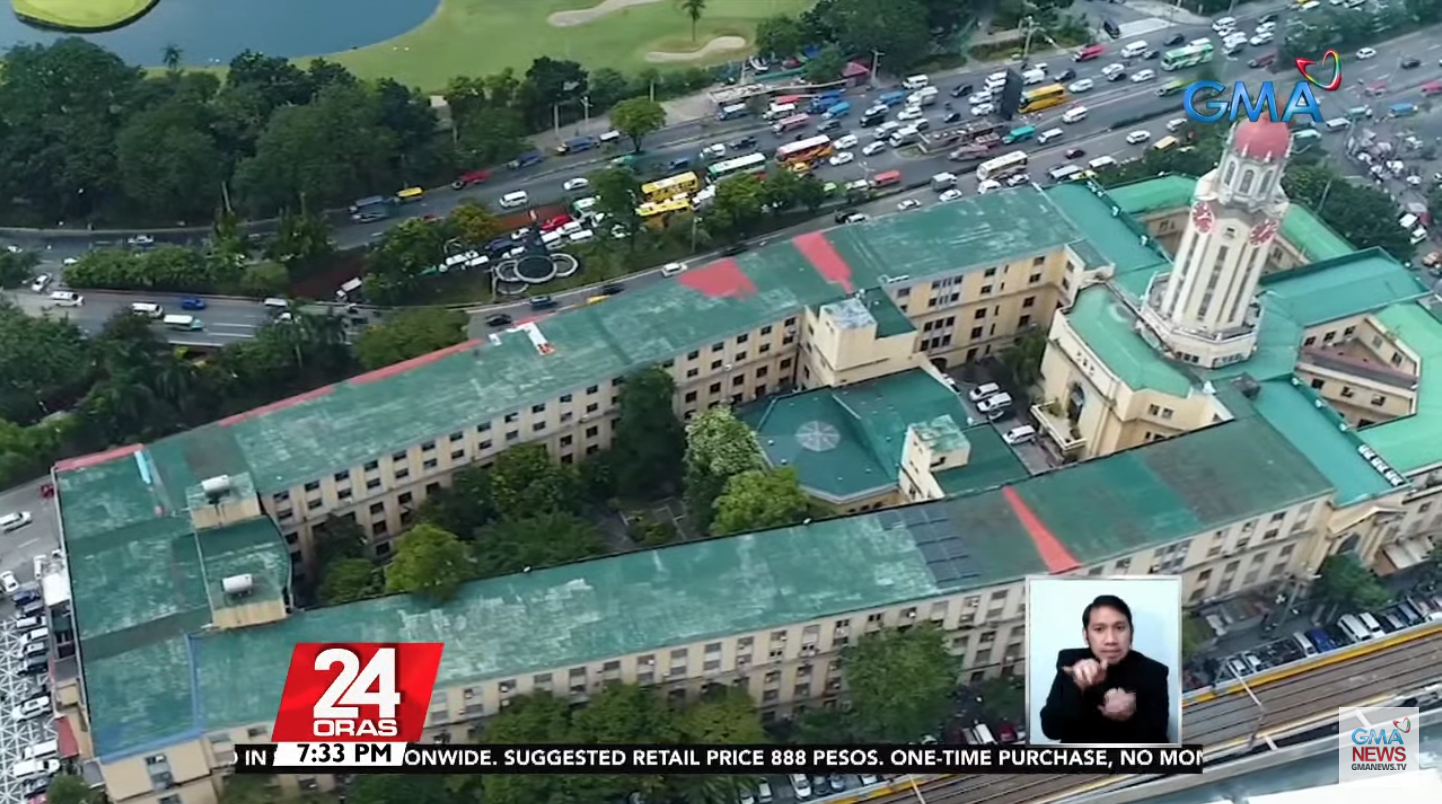 Many mysteries surround the decades-old Manila City Hall.
As reported by Kuya Kim on "24 Oras" Friday, it was built in 1941 as the city's center of government and politics.
Many people, however, believe that as seen from above, the city hall complex is shaped like a coffin.
According to #KuyaKimAnoNa, its shape is not modeled after a coffin, but from the Knights of Templar, which symbolizes the Catholic Church.
The construction of the Manila City Hall was led by architect Daniel Burnham, who also designed Burnham Park in Baguio City, Roxas Boulevard, and the National Museum Complex.
Together with paranormal researcher Ed Caluag, Kuya Kim explored the building, which was said to be haunted by ghosts who felt as if they're employees.
"Nakakaramdam ako ng mga energies dito na hindi pangtao," said Ed using his two dowsing rods, or metal devices bent at 90 degrees said to have paranormal capabilities, to connect to these beings.
"Nakita ko 'yung bata eh," he added, saying the kid may be a child of someone who used to work in the area.
Kuya Kim said that many died in the building during World War 2 and the Battle of Manila.
When they went up the Manila City Hall's famous clock tower, Ed said he felt the spirits of soldiers, while Kuya Kim said he got goosebumps—at the beauty of the city's night view from their vantage point. – RC, GMA News