Filtered By: Lifestyle
Lifestyle
Kim Seon Ho spreads the kilig on first Philippine fan meet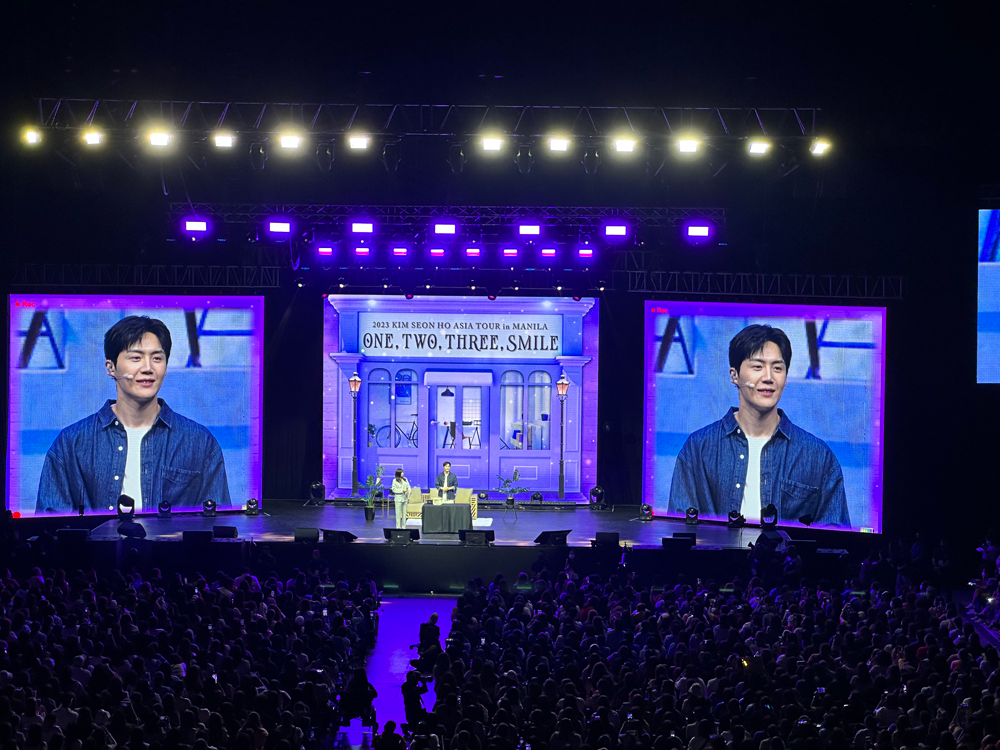 Seonhohada, having a hard time coming down from cloud nine? Are butterflies still fluttering in your stomach like crazy? We know exactly how you feel.
South Korea's ultimate charmer Kim Seon Ho gave everything a touch of 'kilig' during his first fan meet in Manila held on a "romantic Sunday," January 22 at the Mall of Asia Arena.
"Na-miss ko kayo," Kim Seon Ho said in his opening moment. "I am very happy to be here to see all of you," he added in Korean.
Some 10,000 fans filled the arena wearing their biggest and brightest smiles to warmly welcome "Mr. Dimple," to the Manila pitstop of the Asian leg of his tour, "One, Two, Three, Smile."
Very early during the fan meet, Kim Seon Ho took notice of how passionate his fans were ever since he touched down at the airport on Saturday night, all the way to Sunday's fan meet.
So as a promise, he said that he will share the same passion as well all throughout the event.
He stayed true to his word, filling two solid hours of delightful interactions with his beloved fans.
To warm up the fan meet, he sat down for a brief talk about his acting stints. Three iconic scenes from his famous shows like "Start-Up," "Hometown Cha-cha-cha," and "Catch the Ghost" were flashed on screen for him to reenact. But here's the twist: He had to do it with three lucky fans!
Fans wearing hanbok and even a bridal dress were just too game to act out the romantic scenes with the actor on stage.
But the fun didn't stop there. A lot of fans were given the chance to interact with Kim Seon Ho through various exciting games, such as staring contests and team matches.
"I'll forever treasure in my heart our special day today," he said. "I hope that this will be a great memory that you could look back to."
Of course, Manila Seonhohada was given a special segment to express their appreciation to Kim Seon Ho through a successful fan project.
Before bidding farewell, fans surprised their beloved idol with a personalized video compiling all their sweet messages of love and support.
Their message read: "through every high and every low, we will always be here for you" in which a teary-eyed Kim Seon Ho responded with a heartfelt "thank you."
"Thank you for touching my heart all the time," he said, "I really appreciate that even in the hard times, you will always be there for me. I also promise to be a good person and good actor and be here for you."
Kamsahamnida, our "Good Boy" Kim Seon Ho! You are truly worth the wait. — LA, GMA Integrated News