Filtered By: Lifestyle
Lifestyle
#PINNED: Use your reward points for good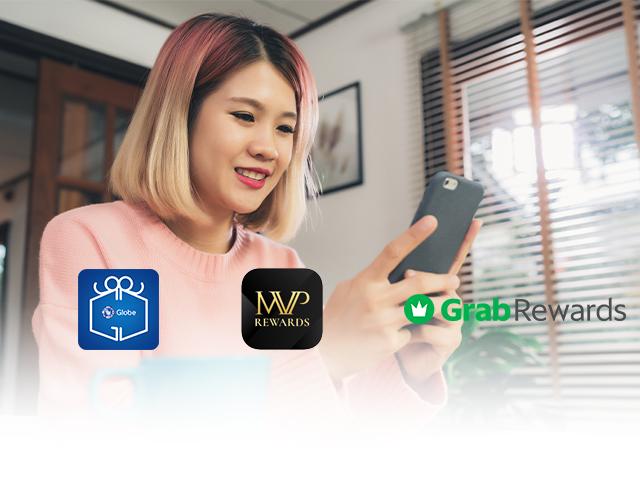 #Pinned makes it easier for young Filipinos to discover meaningful and enriching content and stories that will help them separate music from the noise, wheat from the chaff, and flowers from the weeds.
All our stories are written by young creatives who made it their life mission to know everything there is to know about how fellow young adults can make the most out of their limited down time every day, every week.
---
While our frontliners will already be over the moon with gratitude if we'd just stay at home and practice social distancing during the enhanced community quarantine, there are other ways that we can do to help our heroes in the time of COVID-19.
For those with a little more to give, you can send help to frontliners and other charitable organizations through your accumulated reward points. Instead of using these points for discounts or other coupons that cannot be redeemed now, why not send them instead to our frontliners, where your hard-earned points will be put to good use?
To help get you started, see below for reward programs that include an option for sending donations as part of their redeeming offers for points.
Globe Rewards
Aside from extending the validity of points earned last year, Globe has also made it more convenient for its subscribers to donate to our frontliners using Globe reward points.
If you still haven't downloaded the Globe Rewards app, you can get it here:
Earlier this month, PHP 5 million worth of surgical masks were donated by Globe to the Philippine Red Cross. Since March 13, Globe has also provided unlimited internet connection to 68 public and private hospitals in the Philippines.
MVP Rewards
If you're a customer of PLDT, Smart, Sun Cellular, Talk 'N Text, Cignal, and Maynilad, you can redeem your MVP Reward stars and use them to donate.
You can download the MVP Rewards app here:
Aside from this, companies under the MVP group, such as PLDT and Smart, have instituted 30-day extensions for bill payment deadlines for their subscribers.
GrabRewards
One of our go-tos when dealing with Metro Manila traffic and sudden food cravings, Grab has made it easier for its users to donate their points to the Philippines Red Cross.
Get the Grab app here:
To date, GrabFood and GrabExpress are still operational, albeit with a reduced fleet of riders. The company has also continued implementing contactless deliveries and other safety measures as protection for their riders and customers.
BONUS: Donate through online shopping
Other than using your reward points, you can also purchase donation coupons on Lazada. Through their #LazadaForGood initiative, the e-commerce giant has made donating easier for users.
To be able to donate, open the Lazada app and click the #LazadaForGood homepage banner. Once there, you can see a list of NGOs and charities that you can donate to, such as Caritas Manila, Philippine Red Cross, Kaya Natin Movement, and UNICEF.
Get the Lazada app here:
During this time of uncertainty and fear brought about by the scourge that is COVID-19, we should always remember that no effort or amount is too small when it comes to helping everyone, especially our brave medical frontliners. If you have extra points to spare, now is the time to use them for the com