Filtered By: Lifestyle
Lifestyle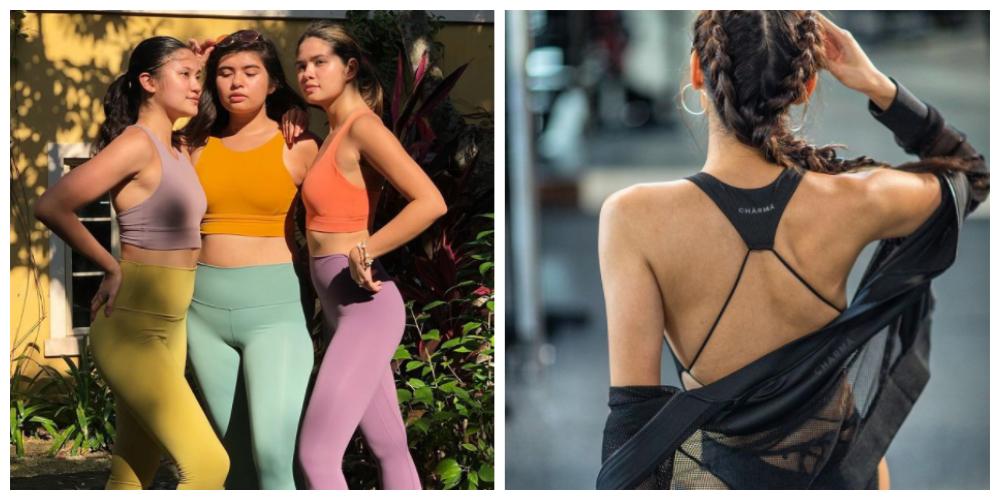 5 local activewear brands to keep you cute and comfortable as you keep your health resolutions
With the new year, comes a million and one resolutions to work out, lose weight, and stay fit.
And while keeping healthy amid a raging pandemic is still the best motivation, we can't downplay the power of looking cute in comfortable and supportive clothing in keeping us inspired.
Below, are some local activewear brands sure to keep you comfortable and cute as you keep moving.
1. Recess. Remember that photo of Liz Uy where she showed off her growing belly in workout clothes? She was wearing Recess, a new-ish activewear brand that "empowers all movement."
It boasts of pieces that are "breathable, stretchable, ridiculously comfortable, and designed to move the way you want to," it says in its website.
It has the usual suspects of bras (starts P1,498), bottoms (starts P1,700) jackets (P2,698), shirts (starts P898) and yes a pair of pregnancy-friendly leggings(P2,198)! Website. Instagram.
2. Machita Activewear. The local brand has been "inspiring women to move" since 2016, when it first dropped workout clothes.
Designed for everyday comfort, Machita pieces stayed true to their promise that people kept wearing them outside of gyms and workouts.
From sports bras to leggings and tights to shoes even, ladies wore them all the way to happy hour with their girlfriends. Website. Instagram.
3. Ina Activewear. Owned and named after by Kapuso actress Ina Feleo, who used to be a competitive figure skater and professional dancer at the Philippine National Dance Company," Ina Activewear is what she personally wears during training.
According to Ina, her workout clothes were vital in her transformation "not just for fashion, but for the support that I needed for the different workouts I was doing."
Her brand offers leggings and bras (starts at P450), sets (starts at P1,150) and even swimwear (starts at P400), as well as active tools like yoga towels, resistance bands, speed ropes and more. Website. Instagram.
4. Charma. Designed by celebrity stylist and fitness enthusiast Charmaine Palermo, Charma is a "collection of versatile essential pieces that challenge the convention of traditional activewear."
Unlike most brands whose pieces come bursting in neon colours, Charma is edgy in black, with "street-ready designs" and fabric that's breathable, comfortable, and cool. It launched with a 11 pieces to its collection that includes sports bras (starts at P1,595), shorts (starts at P2,495), leggings (P3,060), and jackets (starts at P3,305). Website. Instagram.
5. Easy Active. "Designed with your fitness goals and comfort in mind," Easy Active has a wide variety of workout clothes available on their website.
There are all sorts of sports bras, a variety of leggings, shorts in several lengths, tops as well as accessories like socks, headbands, jackets, and tote bags. Website. Instagram.
— LA, GMA News