Filtered By: Lifestyle
Lifestyle
HOLLYWOOD INSIDER
From bridal gowns and RTW, fashion designer Puey Quinones branches out to shoes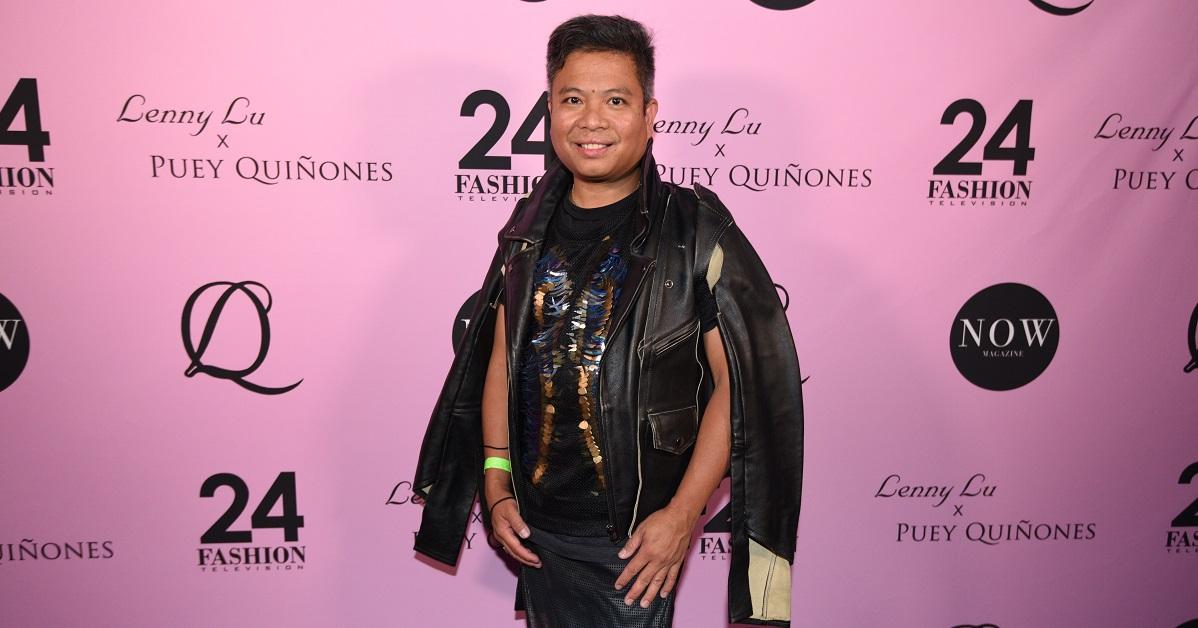 Los Angeles — The quiet and unassuming fashion designer Puey Quinones, 41, surprised us one day when he said he was launching his shoe collection!
Known for his bridal gowns, RTW dresses and red carpet creations, Puey revealed that it has always been his dream to have a shoe line. It was Tash Greizen, the lovely Filipina-British founder of NOW PR LA, though, who asked him to collaborate with Lenny Lu for the shoe collection.
Born and raised in Bobon, Northern Samar, Puey never thought he would become a fashion designer, thinking it was only a career for rich people who can afford to study fashion abroad. But Puey was tenacious and he started working for Manila-based fashion designer Dennis Lustico as his assistant. He got his big break when he became a finalist at The Philippines Young Designers Competition for Paris.
Now based in Los Angeles, Puey, together with his partner Paul Martineau established Puey Quinones, Los Angeles (PQLA) in 2018 and opened two showrooms in Bel Air Village, Makati – one for his high fashion brand and the other for Cocomelody bridal wear. He is also the artistic director of Q Bridal.
Last year, the Los Angeles County Museum of Art purchased one of Puey's mini dress with pouf sleeves for the permanent collection.
The launch of the LennyLu x Puey Quinones shoe collection was held at the chic rooftop of SIXTY Hotel in Beverly Hills where LennyLu brand owners, Patrick F. Campbell and his wife Marcia Souza, "It Girl" collaborators Lauren Blake and Antje Utgaard and Puey and a number of celebrity guests and VIPs attended.
We were able to interview Puey after the show and below are excerpts of our conversation:
What made you decide to go into the shoe business?
It has always been my dream to have a shoe line, when Tash called me last year and asked me to collaborate with Lenny Lu, I said yes right away! This is a dream come true for me because growing up, we couldn't afford to buy shoes and I told myself, one day I will design shoes and I did!
How did you decide on the collaboration with Lenny Lu and who is Lenny Lu?
As mentioned, it was Tash who introduced me to Patrick Campbell, he is the president/CEO of Lenny Lu shoes. Lenny is the mother of Patrick and Lu (Lucy) is the mother of Marcia, the wife of Patrick. They combined the two names and that's how Lenny Lu started. It was Marcia who started the Lenny Lu and if I am not mistaken, they started with a children's line. And I came in the picture to help develop the adults' shoes and it is perfect because I love shoes!
Where will you be manufacturing your shoes? And distribution?
Our shoes are manufactured in Brazil. And we are an online based company. And eventually, we will do a traveling pop up.
Are all the styles that we saw in the show your designs?
I designed the shoes and collaborated with the influencers with their specific colors.
Do you have a favorite?
My favorite is the "Puey" sandals because it's comfortable and it's unisex. The Cocoon shoes is also a favorite of mine because it has a Filipino influence, the heels are inspired by a woven basket.
What was the inspiration for the Liza style? The Lauren and the Roz?
I wanted to create something sexy but fashionable. The Lauren and Roz shoes are inspired by my love of bow ties. I wanted to incorporate them into my designs because I find bow ties sexy and mixing them with shoes is sexy.
How many workers are helping you in this business?
In terms of the operations, Patrick is running the company. I help them with the creative direction. We have our main guy in Brazil. His name is Enio Fitt. He makes things happen for us in terms of product development and, of course, our facility partner in Brazil does an amazing job.
Are you still going to continue doing dresses, red carpet gowns and bridal gowns?
Yes. I am still doing dresses and gowns. In fact, I'm working on a capsule collection now for October Katutubo pop up in Manila and November pop up event in Los Angeles.
Other future projects?
Yes. I'm working on my own bridal line. It's called Q Bridal.
—MGP, GMA News