Filtered By: Lifestyle
Lifestyle
Palawan trumps Boracay as 'World's Best Island'
This is the third year in a row that the Philippines' Boracay made it to Travel + Leisure Magazine's "
World's Best Awards
," but the famous island lost its top spot to Palawan, which was not even on the list in 2012.
With its majestic limestone cliffs, wondrous underwater scenes, breathtaking beaches, and eco-luxury resorts, Palawan is fast becoming a favorite destination among local and foreign tourists.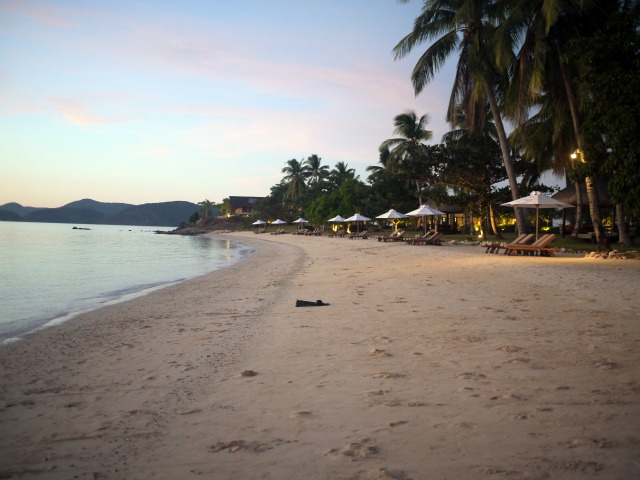 The beach beckons in Palawan. Alina R. Co
With a score of 95.04, Palawan led the top 10 islands as voted by Travel + Leisure readers.
Islands were voted
based on natural attractions/beaches, activities/sights, restaurants/food, people, and value.
Meanwhile, Boracay slipped to the second spot with a score of 93.58.

The two Philippine islands were followed by Maui, Santorini in Greece, Prince Edward Island in Canada, Bali, Kauai, Sicily in Italy, Koh Samui in Thailand, and Galapagos.
The magazine noted that pollution posed a threat to the diverse marine life surrounding the islands, but conservation efforts were improving.

Boracay's woes
It
rose to number one in 2012
, despite the fact that some visitors have noted algae bloom, among the signs of pollution in the place that many describe as a beach paradise.
Los Angeles Times travel editor Catharine Hamm was also disappointed by Boracay, with its roads like "pot-holed obstacle courses," crowded beaches, and badly damaged coral.
"This wasn't a love match — not for me. Maybe 30 years ago when Boracay and I were less overdeveloped,"
Hamm wrote
in May.
—Carmela G. Lapeña/KG, GMA News