Filtered By: Lifestyle
Lifestyle
Masbate rodeo festival kicks off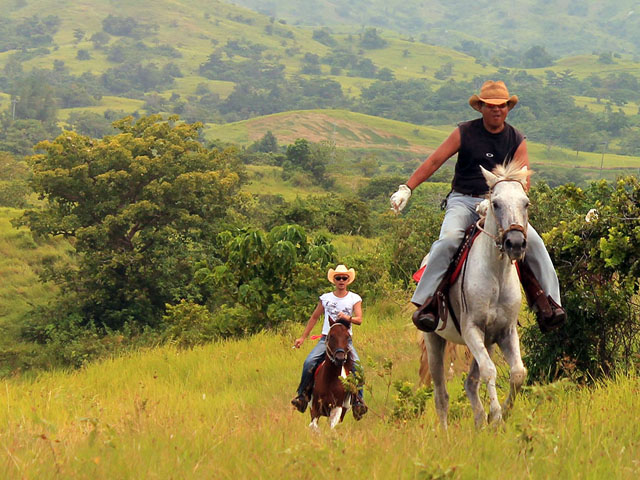 (Updated 6:56 p.m.)
Residents in Masbate, the Cattle Capital of the Philippines, on Tuesday wore cowboy attire as they kicked off an annual five-day rodeo parade to promote agriculture and tourism in the province.
The celebration started with a Grand Rodeo parade at the Social Center Triangle that passed through the major roads of Masbate City, state-run Philippines News Agency reported.
At least 45 participating contingents joined the parade
, which ended at the Rodeo Arena where 2,000 spectators watched the program.
The festival seeks to develop the tourism and agricultural potentials of the province and make it the country's top producer of beef.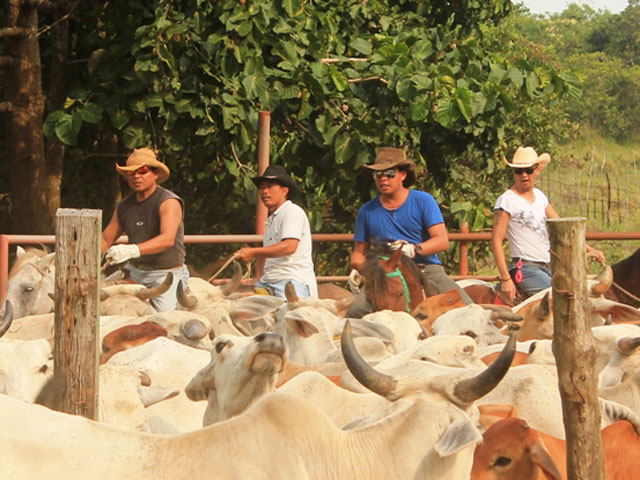 Meanwhile, the PNA said the Rodeo Festival is one of the two nationally recognized festivals in Bicol region, the other being the Peñafrancia Festival.
According to a press release, rodeo naturally develops where there are ranches and cowboys. Masbate's very own rodeo developed the same way. Thus, in 1993, a group of ranchers collectively known as Rodeo Masbateño, Inc. (RMI) institutionalized the Rodeo Festival (then called Rodeo Masbateño).
In its bid to further improve the Festival, RMI decided that for this year, and in conjunction with the celebration of the Rodeo Festival, the livestock auction will be revived and held in Masbate. In the livestock auction, farmers from Masbate display their quality breeds from fighting cocks to cattle. People from as far as Isabela, Batangas, and Pangasinan are expected to take part in the auction. This way, more people will be able to visit the province, see the ranches where the livestock are grown, and witness the cowboys and cowgirls in action during the Rodeo National Finals.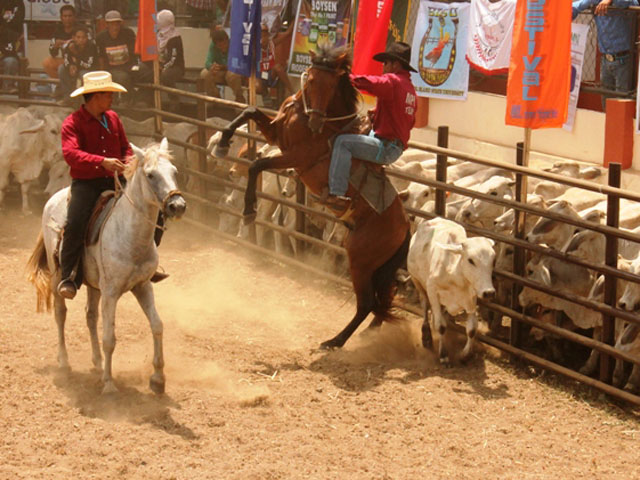 This year's Grand Prize was raised to P500,000, in the hopes that it might attract more participants to the competition.
The nine events comprising the Rodeo National Finals include: load carrying relay, bull whipping, two-person carambola, four-person carambola, bull riding, cattle wrestling on foot, cattle wrestling on horseback, and cattle lassoing on horseback.
In addition to the main competition, tourists and other festival-goers would do well to look out for the following activities and attractions:
Cattle drive (April 9)
Cattle horse team penning competition (April 9)
Street barn dance (April 10)
Search for Mr. & Ms. Rodeo Festival 2014 (April 10)
Trade fair (April 8 – 13)
Agribusiness roadshow (April 8-13)
Rodeo salon (March 30 – April 13)
Livestock show (April 8 – 13)
Carnival rides (March 15 – April 13)
Calesa rides (April 7 – 13)
Beef cooking contest (April 11).
Masbate's Rodeo Festival will last from March 30 to April 13. —
VC, GMA News