Filtered By: Lifestyle
Lifestyle
Tourists can get a breathtaking view of sea of clouds along Marikina-Infanta Highway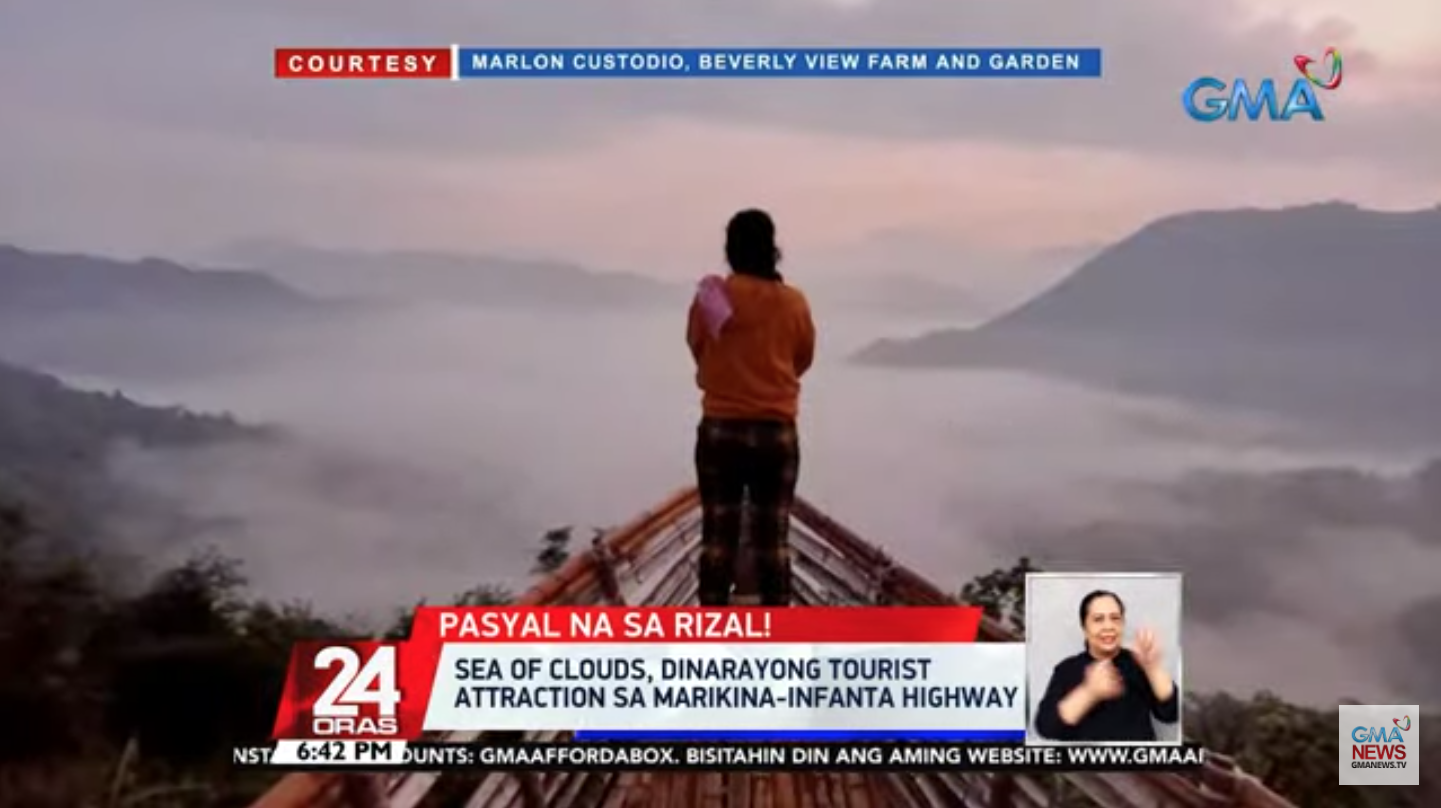 Those who are longing for stunning nature views can take a trip along Marikina-Infanta Highway and get a glimpse of a sea of clouds over lush, towering mountains.
According to Raffy Tima's "24 Oras" report Friday, thick fog can be seen along Marilaque Road or Marikina-Infanta Highway, which traverses the Sierra Madre mountain range.
One of the cafes along the highway, KM 90 Ecopark and Restaurant in Santa Maria, Laguna, offers visitors a breathtaking overlooking view as well as a natural spring swimming pool, man-made lagoon, and Swiss-inspired houses for accommodation.
"Ito 'yung mga puntahan dito na mago-overlooking kayo, tapos 'yung mga pagkain po, sariwang hangin, 'tsaka less traffic po, less stress, unlike Manila," said tourist Aaron Escasenas, who left his home in Marikina at dawn to catch the early morning fog.
Motorycle riders are also known to frequent the area and take photos.
According to businessman Michael Kwok, they usually go to a place known as "Jurassic Park" because the view "looks like the movie."
"It's quite scenic to see something like that," he said, pointing at the green mountains behind them.
The report said the thick fog in the mountainous area can be seen starting from the "-ber" months until summer.
It is also not unusual to see bright rainbows in the area.
"Tinatawag po nila itong mini Tagaytay, mini Baguio, dahil sa view. Tapos 'yung weather, 'yung hangin po talaga, 'yun talagang talagang gusto ng mga turista," said Rose Ann Bulay, assistant manager at Café Marisse in Tanay, Rizal. – RC, GMA News