Filtered By: Lifestyle
Lifestyle
Vlogger Kyle 'Kulas' Jennermann 'almost crying, shaking with inspiration,' as House grants him Filipino citizenship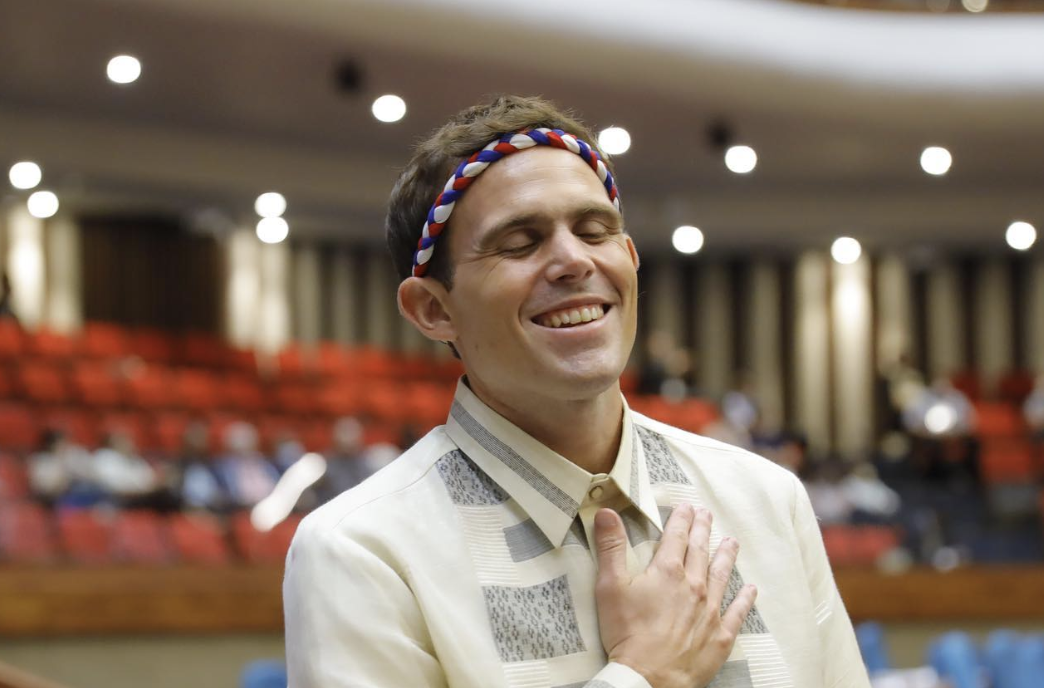 Vlogger Kyle "Kulas" Jennermann is "filled with so many emotions" after Congress approved on Tuesday a bill granting him Filipino citizenship.
On Instagram, he called it "one of the greatest days of my life."
The Canadian-born content creator behind #BecomingFilipino shared photos of himself at the Batasang Pambansa Complex on Tuesday.
He posed with Congresswoman Marlyn "Len" Alonte, District Representative of Binan, who filed House Bill 7185, also known as the Act Granting Filipino Citizenship To Kyle Jennermann, With All The Rights, Privileges And Prerogatives Appurtenant Thereto.
Congress passed House Bill 1785 on the third and final reading with zero votes going against it.
It is now transferred to the Senate for possible approval.
According to Kulas, Alonte "has been changing [his] life" behind the scenes in the past year and a half.
"Over the years, I have become so confident and comfortable sharing my thoughts and feelings here with this #BecomingFilipino community. But here I am, almost crying, shaking with inspiration, belief, love, gratefulness, excitement," Kulas said.
With this big decision, Kulas admitted to also questioning himself.
"When the opportunity to really truly 'Become Filipino' opened itself up to me... I struggled."
"Do I really truly deserve to be a part of it? Am I really worthy of this? Being a Filipino citizen?" He asked.
Kulas said he thought it wasn't for him to answer. "But the past months, I've also realized something... I have to believe in myself. I have to believe that I can be the best Filipino I can be."
"From the very beginning of this journey I have believed... In the beauty of the Philippines. The good it can bring into the world around us... when we connect with it in a positive way, share about it, talk about it, believe in it. Today, I believe in myself," Kulas said.
Kyle ended his post by thanking Congress "for sharing so much positive energy, and belief in me," and his supporters "for motivating that belief to grow within me [too.]"

He said, "Maraming Salamat, Daghan Salamat, Damo Salamat..."
With 1 million YouTube subscribers, #BecomingFilipino follows Kyle's adventures in the Philippines as he immerses in the culture. This includes swimming in different islands, trying exotic food, and even dancing budots and playing street basketball. Kyle is also fluent in Tagalog.
Mabuhay, Kulas!
— LA, GMA Integrated News