Filtered By: Money
Money
NO MORE NFA RICE AFTER AUGUST
400 NFA employees to lose jobs due to rice tariffication law
Around 400 National Food Authority (NFA) employees will lose their jobs due to the rice tariffication law.
According to a report on GMA News' Unang Balita by Sandra Aguinaldo on Wednesday, employees will lose their jobs as the food regulatory function of the NFA will be removed following the ratification of the law.
It was earlier reported that the NFA will be transferred to and placed under the Department of Agriculture (DA) by March 3.
The NFA also said state-subsidized rice, which was priced at P27 per kilo, would only be available in markets until August of this year.
"So 'yung natitira naming mga around 14 million bags ngayon are still to be sold at P27 per kilogram. It depend on the Council really...," said NFA officer-in-charge administrator Tomas Escarez.
The measure allows unlimited importation of rice as long as private sector traders secure a phytosanitary permit from the Bureau of Plant Industry and pay the 35-percent tariff on shipments from Southeast Asia.
The measure drew criticisms, especially from farmer groups, with Kilusang Magbubukid ng Pilipinas saying that the measure was "equivalent to a death sentence for the local rice industry and rice farmers."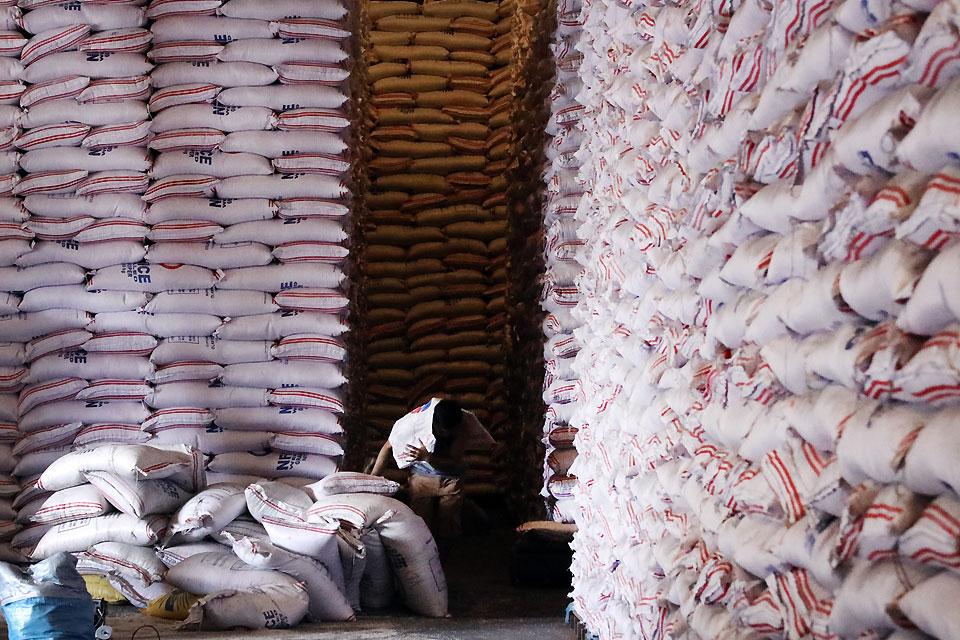 A worker stacks sacks of rice inside the NFA warehouse in Quezon City on Tuesday, February 19, 2019. Officials of the National Food Authority lamented on Tuesday the 'definite' layoffs in the agency following President Rodrigo Duterte's signing of the Rice Tariffication Law. GMA News
The Department of Finance (DOF), for its part, said the new law would result in cheaper price of rice, adding that it will also contribute in a lower inflation rate.
"We need very good governance mechanisms and we'll make sure that the funds are appropriated correctly," said DOF Assistant Secretary Tony Lambino.
The government also vowed to provide assistance to local farmers. —Anna Felicia Bajo/KG, GMA News