Filtered By: Money
Money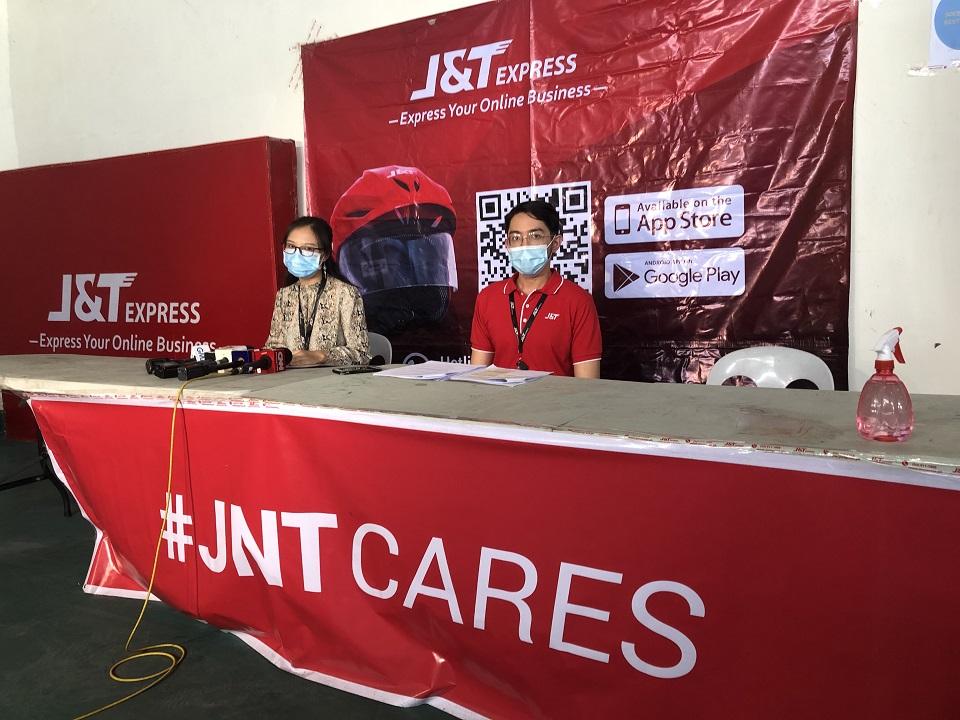 J&T Express 'shocked' by viral video, apologizes
Courier service J&T Express has apologized to the public days after a video showing employees carelessly tossing parcels into a delivery van went viral, but sanctioned the employee who filmed the incident.
In a press conference on Thursday, J&T Express vice president Zoe Chi said they were "shocked" by the video.
"We would like to apologize about the incident that has circulated a few days ago. We were shocked to see the video. We humbly take full responsibility for this incident," she said.
Chi added that J&T Express has embarked on reforms, including creating a new quality control team, retraining their employees, and compensating affected customers.
But J&T Express branding manager Leonardo Alampay insisted that the incident is an isolated case and is contrary to company standards.
Alampay said they have a system in place that can track every parcel and identify all employees who handle it.
Alampay added that their warehouses and offices are also equipped with CCTV cameras, which also helped them identify everyone in the viral video.
"The people involved in the video are on-call riders and sorters temporarily hired by the company. You can be assured that we won't tolerate this kind of behavior and any future instances that might occur that are similar to this won't be allowed to serve in the company," Alampay said.
The employee who took the video was also sanctioned, the executives added.
"Video-taking is restricted in any of our facilities, not only for the protection of our workers but first and foremost for the protection of our parcels as well. So this is a direct violation of company standard procedure," Alampay explained.
Even media personnel invited to tour one of the company's warehouses were not allowed to bring cameras inside.
Signs like this one are all over the J&T Express warehouse. Branding Manager Alampay says the policy has been in place even before the viral video to protect customers' parcels. @gmanews pic.twitter.com/cmXJ3kJTLR

— Tina PanganibanPerez (@tinapperez) July 2, 2020
The parcels in the viral video have also been delivered to the recipients.
"They have already been accounted for. They have been tagged appropriately. And they have already reached their intended destination. We have received no formal complaints coming from any of the customers or recipients of those parcels," Alampay added.
President Rodrigo Duterte ordered an investigation into J&T Express and had threatened to close down the company.
When asked if they will seek a dialogue with the president, Alampay replied, "We don't believe that any dialogue is necessary because again, any action that they take to investigate the incident is something we believe is concordant with their duty to protect public interest and to protect consumer rights. So we think that this investigation, if they find it necessary, we will find it necessary as well to better improve our services."
There are also photos circulating online allegedly taken inside a J&T Express warehouse where packages were haphazardly dumped and have almost reached the ceiling, and where shirtless workers could be seen lying down on the packages.
Alampay said the photos were old and that the issue had been resolved.
"Regardless of how they might be portrayed in social media, they are all organized and effectively sorted according to the areas that we intend to deliver them," Alampay assured.
"Any parcel that is lost, no matter how improbable that might be regarding the system that we are using, they can be compensated for justly and fairly through our claims system," he added. — BM, GMA News