Filtered By: Money
Money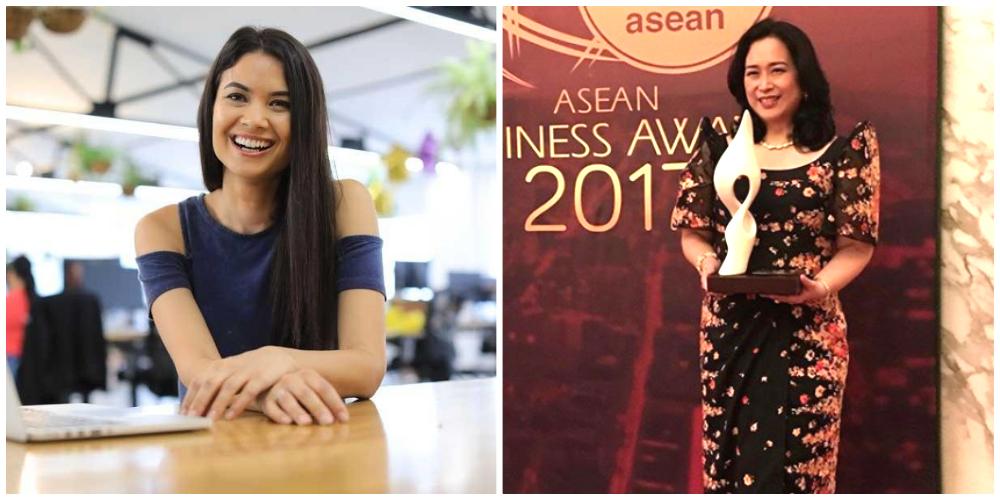 Two Filipinas are included in Forbes Asia's 2020 Power Businesswomen List
Two Filipinas were included in the Forbes Asia's 2020 Power Businesswomen List, which features 25 outstanding female leaders in the Asia-Pacific region.
This year's unranked list features female leaders representing industries from biotechnology, financial technology, and education technology to traditional sectors such as retail, logistics, and law.
One of the Filipinas included is Olivia Limpe-Aw, chairman and chief executive officer of the Philippines' oldest distiller Destileria Limtuaco.
Limpe-Aw is the fifth-generation head of Destileria Limtuaco, which her great-great granduncle founded in 1852. She took the helm in 2004, adding new products to the company portfolio and expanding the business overseas.
At present, the company now sells over 40 spirits, wines and liquers, including tropical fruit blends, which are exported within Asia and the United States.
Also included in the list is Filipina-Australian Melanie Perkins, cofounder and chief executive officer of Canva.
Based in Australia, Perkins was included in the 2016 Forbes 30 Under 30 Asia list, after cofounding Canva with Cameron Adams and her now fiance Cliff Obrecht in 2013. In June, she became the youngest billionaire in Australia and the 3rd richest woman in the country.
The graphic design software company has raised $300 million since, with the latest round of $60 million raised in June, bringing the company value to $6 billion.
Canva is now available in over 100 languages, and employs over 700 workers with over 30 million active monthly users in 190 counties.
"As the world battles with uncertainties brought about by the pandemic, it is more important than ever that Forbes Asia highlights these businesswomen who are rising to the occasion and excelling during these challenging times," said Rana Wehbe Watson, editor of the 2020 Asia's Power Businesswomen list.
Also included in this year's list are the following:
Maki Akaida - chief executive officer, Uniqlo Japan (Japan)
Nabilah Alsagoff - co-founder and chief operating officer, Nusa Satu Inti Artha (Indonesia)
Carolyn Creswell - founder and chief executive officer, Carman's Fine Foods (Australia)
Nguyen Bach Diep - chairwoman, FPT Retail (Vietnam)
Samantha Du - founder, chair and chief executive officer, Zai Lab (China)
Rachel Eng - founding partner and managing director, Eng and Co. (Singapore)
Divya Gokulnath - coufounder, Byju's (India)
Jang In-a - chief executive officer, Smilegate Entertainment (South Korea)
Jareeporn Jarukornsakul - cofounder, chairman and group chief executive officer, WHA Group (Thailand)
Aya Komaki - president and chief executive officer, Sanrio Entertainment (Japan)
Truong Thi Le Khanh - founder and chairwoman, Vinh Hoan (Vietnam)
Lily Kong - president, Singapore Management University (Singapore)
Nualphan Lamsam - president and chief executive officer, Muang Thai Insurance (Thailand)
Lucy Yueting Liu - co-founder and president, Airwallex (Hong Kong)
Annabelle Long - managing partner, Bertelsmann Asia Investments (China)
Roshni Nadar Malhorta - chairperson, HCL Technologies (India)
Dewi Muliaty - president director, Prodio Widyahusada (Indonesia)
Vinati Saraf Mutreja - chief executive officer and managing director, Vinati Organics (India)
Caroline Russell - executive chairman and chief executive officer, BOH Plantations (Malaysia)
Ameera Shah - managing director, Metropolis Healthcare (India)
Preeyanart Soontornwata - president and chief executive officer, B.Grimm Power (Thailand)
Yang Yoon-sun - founder and chief executive officer, Medipost (South Korea)
Zhao Yan - chairman and general manager, Bloomage BioTechnology (China)
"The list this year recognizes 25 women at the helm of companies and institutions across a wide range of industries such as biotech, education, logistics and law. Their track record of success and resilient leadership set inspiring examples for others to follow," said Forbes' Watson. — LA, GMA News