Filtered By: Money
Money
Trade chief Lopez wants to reopen more businesses whether GCQ or MGCQ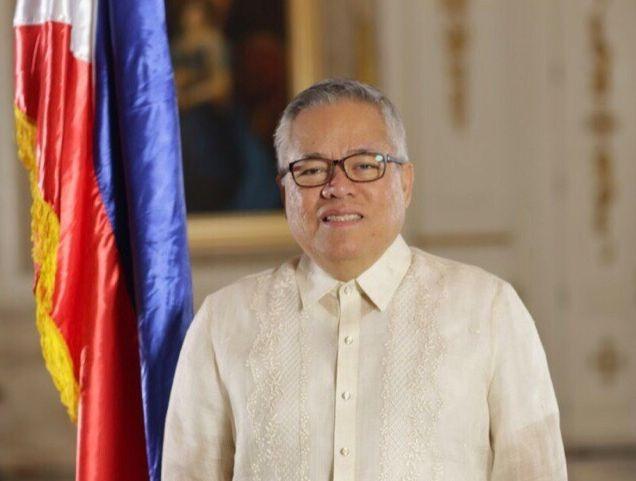 Trade Secretary Ramon Lopez on Monday cited the need to reopen more of the economy, whether the country's metropolis remains under the general community quarantine (GCQ) or restrictions are eased under a modified version.
Attending a budget hearing at the Senate, Lopez said the inter-agency task force for the management of emerging infectious diseases (IATF-EID) should consider allowing 100% operating capacity on businesses currently only at half.
"The only thing we'd like to change is the easing up or reopening of more sectors for the workers cause I'm just concerned on the poverty, also on the hunger, para po may kabuhayan ang ating kababayan," he told senators.
He was referring to industries that are only allowed 50% capacity, such as legal firms, accounting firms, and the film industry, among others which will be allowed 100% capacity under the modified general community quarantine (MGCQ).
At present, Metro Manila — along with several key areas — is under the GCQ, which will be in place until the end of September. Guidelines on what follows have yet to be announced by Malacañang.
"I am in favor of modified GCQ, but only for the purpose, Mr. Chair, of reopening the economy," Lopez told Senate Committee on Finance chairman Senator Juan Edgardo "Sonny" Angara II.
"I made this proposal even to the IATF, but as I propose this, I make sure that I clarify that there will be no easing of enforcement and also the minimum health standard," he added.
At least four mayors of the Metro Manila Council, however, expressed their support for an extension of the GCQ in the capital to sustain gains made against COVID-19.
According to Lopez, he is also open to this, as long as more sectors are allowed to reopen to boost the economy.
"The other way to look at it, kahit mag-GCQ pa rin tayo, pero at least we open some more the economy. That is also a good alternative," he said.
"Kahit hindi mag modified GCQ, kahit GCQ pa rin po, basta ho [i-open] 'yung remaining sectors, and I'm referring basically to other sectors na ngayon under GCQ ay 50% operating capacity," added Lopez. — RSJ, GMA News