Filtered By: Money
Money
Duterte lifts nine-year ban on new mining deals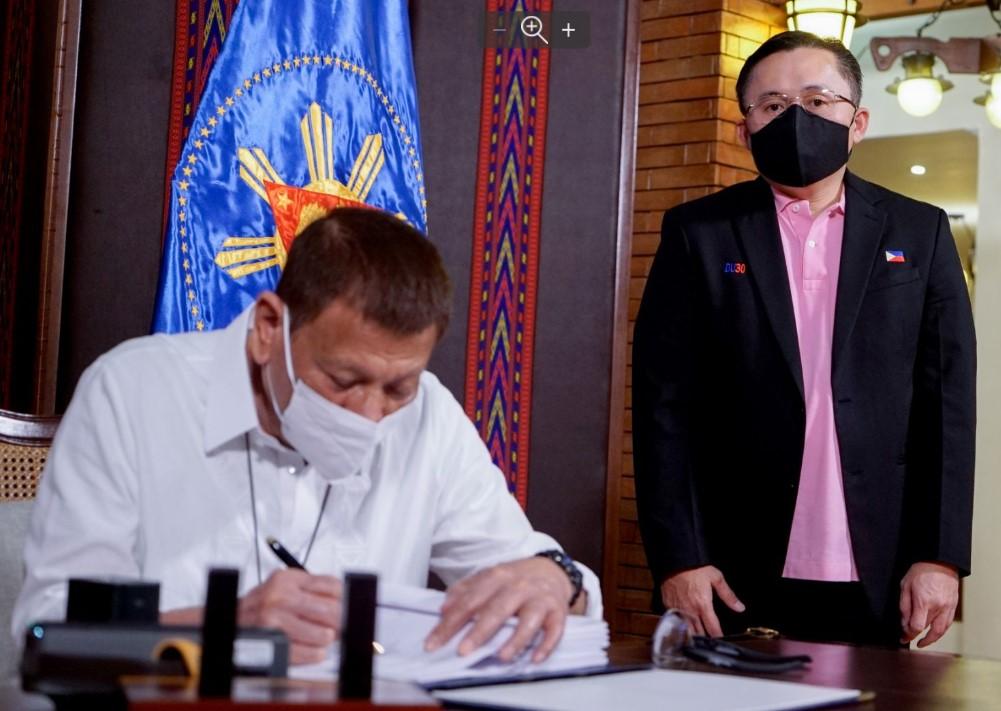 President Rodrigo Duterte has lifted the nine-year ban on granting new mining agreements to maximize government revenues and stir economic growth.
Duterte issued Executive Order (EO) 130, which provides that the government "may enter into new mineral agreements, subject to compliance with the Philippine Mining Act of 1995 and other applicable laws, rules, and regulations."
The ban was imposed by Duterte's predecessor, Benigno Aquino III, in 2012.
In his EO, Duterte said the Philippines so far has tapped less than 5% of its mineral resources endowment.
The EO tasked the Department of Environment and Natural Resources (DENR) to "formulate the terms and conditions in the new mineral agreements that will maximize government revenues and share from production, including the possibility of declaring these areas as mineral reservations to obtain appropriate royalties, in accordance with existing laws, rules, and regulations."
It also tasked the DENR to undertake a review of existing mining contracts and agreements for possible renegotiation of the terms and conditions.
The DENR and the Department of Finance, on the other hand, will take measures to rationalize existing revenue sharing schemes and mechanisms.
EO 130 argued that new mining agreements can stir economic growth needed to support government programs such as the Build, Build, Build and the Balik Probinsya, Bagong Pag-asa Program.
The government is hopeful that the lifting of the ban will result in increase in employment opportunities in remote rural areas where there are mining activities "thereby stimulating countryside development."
EO 130 states that the lifting of the ban was made after DENRconducted a thorough review of the regulatory framework of the mining industry and "has [put] in place additional rules, regulations, and policies providing for and enhancing environmental safeguards to ensure that mining operations observe environmental protection."
Likewise, EO 130 also allows DENR to continue issuance of Exploration Permits under existing laws, rules, and guidelines.
The recipients of such exploration permits will have the rights under the said laws, rules, and guidelines over the approved exploration area and given the right of first option to develop and utilize the minerals in their respective exploration area upon the approval of the declaration of mining project feasibility.
The Chamber of Mines of the Philippines, the umbrella organization of mining, mineral quarrying and processing companies in the country, lauded the lifting of the ban on new mining projects.
"A major roadblock to the huge potential of the Philippine mining industry to contribute to socio-economic growth has been removed," the group said in a statement. —KBK, GMA News