Filtered By: Money
Money
Discovery Group to open combination of hotels and hostels in Palawan, Siargao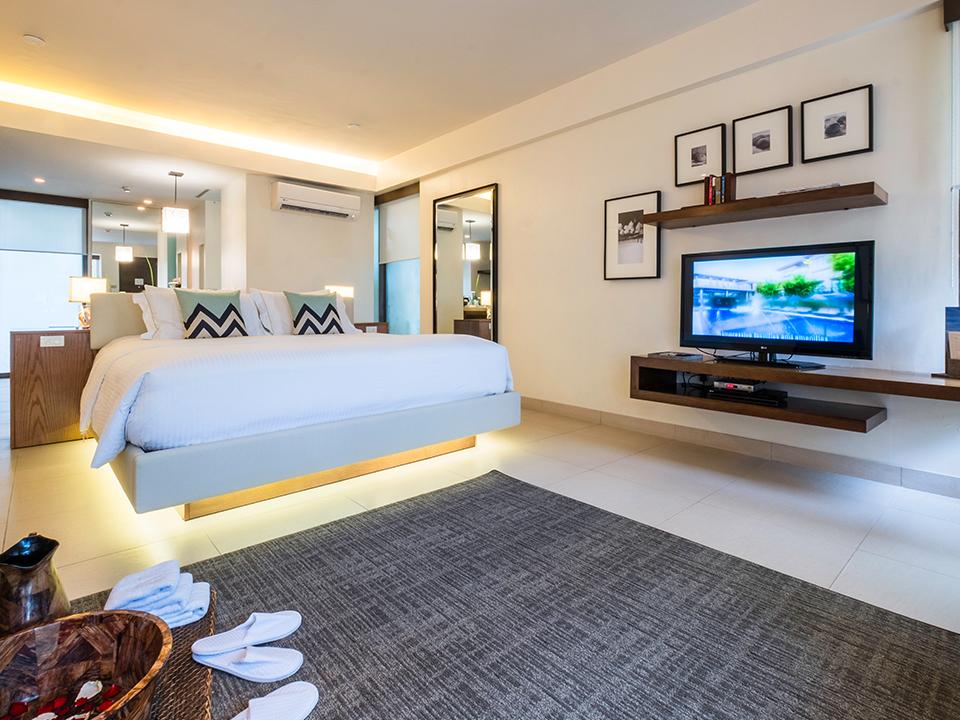 Luxury resort developer Discovery Group is set to put up a combination of hostels and hotels which will initially be located in famous tourist destinations across the country—two in Palawan, and another in Siargao.
In a regulatory filing, Discovery Hospitality Corp. (DHC) announced the development of its new lifestyle and millennial-focused brand Kip & Kin which combines the hotel and hostel approach in a single property.
The hotel side will focus on guest rooms for families who prefer the traditional way, while the lower levels will house the hotel for travelers who wish to meet and gather with others.
Kip & Kin El Nido will be the first to be opened in June 2022, located in Vanilla Beach, El Nido across The Shoppes. It will have a pool at the rooftop along with a bar and lounge, with 117 hotel rooms and 84 hostel beds.
The San Vicente property will be an integrated tourism destination in the western coast of Palawan. It will house 42 hotel rooms and 136 hostel beds, along with two signature restaurants.
Meanwhile, Kip & Kin Siargao will be built along General Luna nearby Cloud 9. It will offer 34 hotel rooms and 48 hostel beds, along with four food and beverage outlets.
Aside from Kip & Kin, DHC said it is also in discussions for management contracts with third-party resort owners —Manami Resort in the Visayas, and what will be called Discovery Samal in Mindanao.
"With these properties in our plans, we are getting more excited to cater to a lot of travelers, whether the traditional ones or the more adventurous type. The experiences that we design for these are something that will definitely bring a new meaning to travel," said Cathy Nepomuceno, senior vice president and head of sales and operations.
DHC is under the Discovery World Corp. (DWC), which operates Discovery Boracay, Discovery Shores, Platitos Resto-Bar, Sands Lounge, Indigo Resto-bar, Sunken Pool Bar, Forno Osteria, Estate XI, and 360 Rood Lounge.
DWC's subsidiaries include Euro-Pacific Resorts Inc., Discovery Fleet Corp., Cay Islands Corp., Palawan Cove Corp., Sonoran Corp., Long Beach Property Holdings Inc., Lucky Cloud 9 Resort Inc., and Balay Holdings Inc.
Shares in DWC opened Thursday at P3.60 apiece, unchanged from Wednesday's finish.—AOL, GMA News