Filtered By: Money
Money
Henry Sy Jr.'s data firm to speed up Starlink's entry to PH within Q1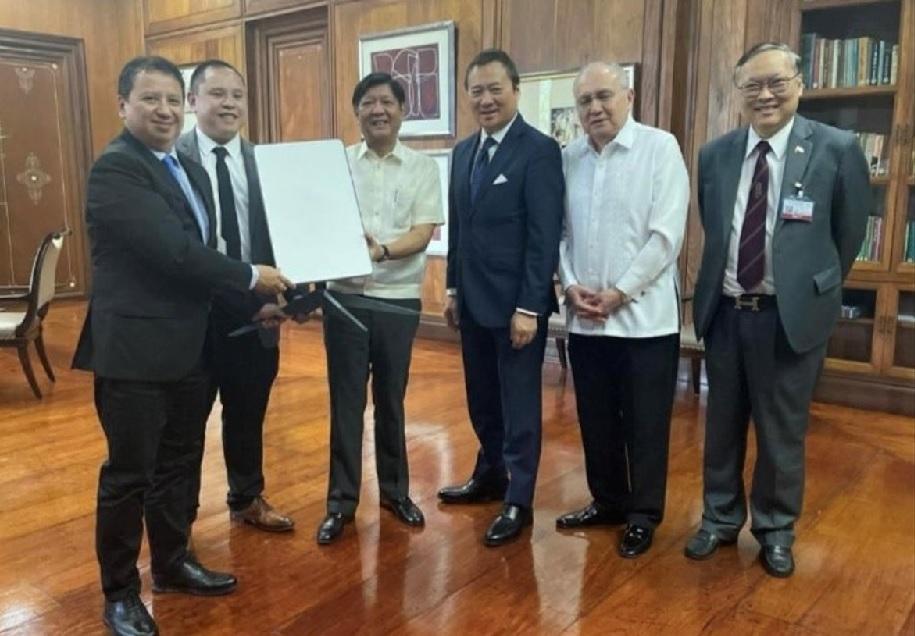 Data Lake, a data company led by tycoon Henry Sy Jr., is expediting the entry of Starlink to the Philippines within the first three months of 2023.
Department of Information and Communications Technology (DICT) Assistant Secretary Philip Varilla earlier said that the launch of Starlink in the country would be moved to the middle of 2023.
In July last year, it was announced that Starlink Internet Services Philippines, a wholly-owned subsidiary of Elon Musk's SpaceX, would launch its Low Earth Orbit (LEO) satellite internet services in the Philippines by December 2022.
In a statement, Data Lake said delays in the production and deployment of LEO satellites pushed back Starlink's initial December 2022 entry to the first quarter of 2023.
"We are excited to finally introduce Starlink to the Philippine market by Q1 2023. The high speed, low latency broadband internet service through the use of satellites will be game changing in connecting our 7,640 islands to the rest of the world. This will also be in line with President Marcos' push for greater digitization," said Data Lake vice chairman and CEO Anthony Almeda.
Data Lake said it is the first Starlink integrator in the country.
Data Lake chairman Sy and Almeda recently met with President Ferdinand Marcos Jr. to discuss the expedited entry of Starlink as a satellite internet provider.
Philippine Ambassador to the US Jose Manuel Romualdez, DICT Secretary Ivan John Uy, and Starlink representative Nick Galano were present to support the talks, in response to the US government's direction to hasten its expansion.
The move will also open exploration opportunities for other US telco players, according to Data Lake.
Once established in the country, Starlink will be able to provide high-speed broadband internet to end-users, including remote areas, as it uses satellites positioned in low-Earth orbit (LEO) than the conventional and more costly underground fiber optic cables, the data company said.
Starlink plans to offer its service to Philippine customers at an initial $599 per satellite unit and connectivity service at $99 per month, with a download speed of 200 Mbps.
The Department of Trade and Industry earlier said the Philippines would be the first country in Southeast Asia to avail of the Starlink technology. —KG, GMA Integrated News