Filtered By: Money
Money
Cemex Holdings incurs P1 billion net loss in 2022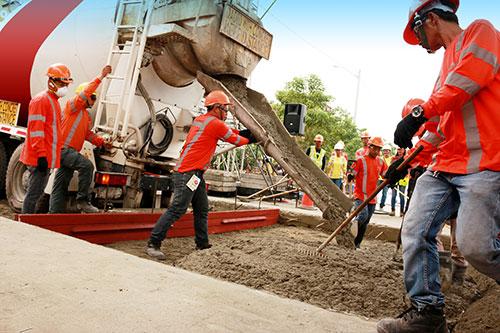 Listed cement producer Cemex Holdings Philippines Inc. widened its consolidated net loss in the last quarter of the previous year to bring the full-year 2022 net loss to P1 billion, dragged by lower operating earnings and foreign exchange losses.
In a disclosure to the local bourse, Cemex said its consolidated net income widened by 14% to P195.444 million from P171.714 million the same quarter in 2021.
Net sales for the quarter climbed by 4% to P4.763 billion from P4.578 billion, while operating earnings before interest, taxes, depreciation, and amortization (EBITDA) fell by 91% to P46.401 million from P521.840 million.
This brought the full-year consolidated net loss to P1.014 billion, reversing the consolidated net income of P725.503 million recorded in 2021.
Net sales for the year declined by 2% to P20.570 billion from P20.886 billion, while operating EBITDA slipped by 26% to P2.842 billion from P3.861 billion.
"2022 was a challenging year, as economic and political uncertainty translated to unprecedented cost increases, while industry demand softened," Cemex president and CEO Luis Franco said in a separate disclosure.
"We expect 2023 to be a year of transition for our company. We anticipate that market conditions and cost inflation will remain challenging through the first half of the year," he added.
The company expects a flat to low-single-digit percentage decrease for its domestic cement sales volume for the year.
"Nevertheless, we expect to start to see the benefit of our efforts to reduce cost as the year progresses. I strongly believe that, by executing our strategies and working as one team, we will be able to build a stronger Cemex Holdings Philippines in 2023," Franco said.
Cemex Holdings Philippines is an indirect subsidiary of CEMEX S.A.B de C.V, whose shares are listed on the Mexican Stock Exchange and the New York Stock Exchange.
The company offers cement, ready-mix concrete, aggregates, and urbanization solutions in growing markets across the globe.
Shares in the company were trading down by P0.01 or 0.85% at P1.17 apiece as of 11:29 a.m. on Tuesday versus Monday's finish of P1.18. —KG, GMA Integrated News