Filtered By: Money
Money
GCash to roll out GChat feature in coming months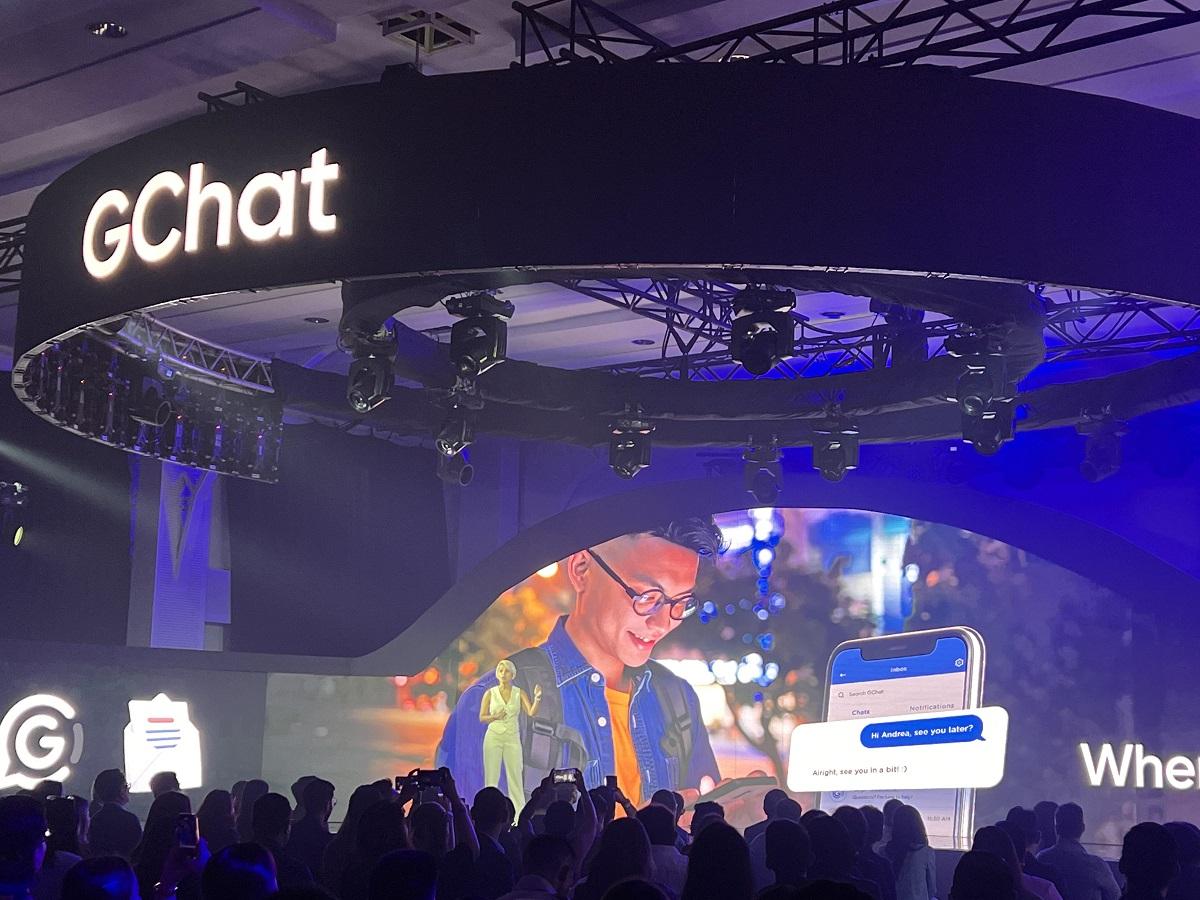 Financial application GCash, operated by G-Xchange Inc., has unveiled new initiatives including a messaging feature which will remove the need for users to take screenshots of receipts for proof of transaction.
Dubbed as the GChat feature, the in-app messenger will allow users to chat and transact with their contacts and merchants, share receipts instantly, and trace transaction histories.
GChat is set to be rolled out in the next few months, along with the Gigi chatbot and Advisories features that will provide assistance to users.
"As a national champion for financial inclusion we want to help and support the nation by truly winning every Filipino whoever and wherever they are," GCash Chief Executive Officer Martha Sazon said during the firm's Futurecast event in Makati.
"There's just so much more that we need to do and we can do, especially for the underserved, all towards making Filipinos' everyday lives better," she added.
Aside from the GChat feature, the firm also announced the GCash Card to be rolled out in June, which will give users access to the VISA network with over 100 million shops across 200 countries.
GCash, which currently has over 79 million registered users, is a wholly-owned subsidiary of Mynt (Globe Fintech Innovations Inc.), which is in turn a partnership between Globe Telecom Inc., the Ayala Corp., and Ant Financial.
GCash in September moved the transaction confirmation notifications within the mobile application, aimed at improving security and providing easier access to transaction history. These were earlier made through text messages.
The firm also anonymized account usernames when making transactions, amid concerns on data privacy and the prevalence of spam text messages across the country.
Just last October Globe Telecom Inc. said it blocked a daily average of 2.4 million scam text messages with clickable links, showing the extent of spam and scam SMS in the Philippines.
Personalized text messages have been prevalent in the country, with the National Privacy Commission (NPC) finding difficulty in determining the source of information.
For its part, the Department of Information and Communications Technology (DICT) said spam texts are expected to drastically decline with the full implementation of the SIM Registration Act, which mandates all sim users to register with their respective telecommunications entities. —KBK, GMA Integrated News