Filtered By: Money
Money
Filinvest, ENGIE ink accord with Cebu-based Merasenko for renewable energy solutions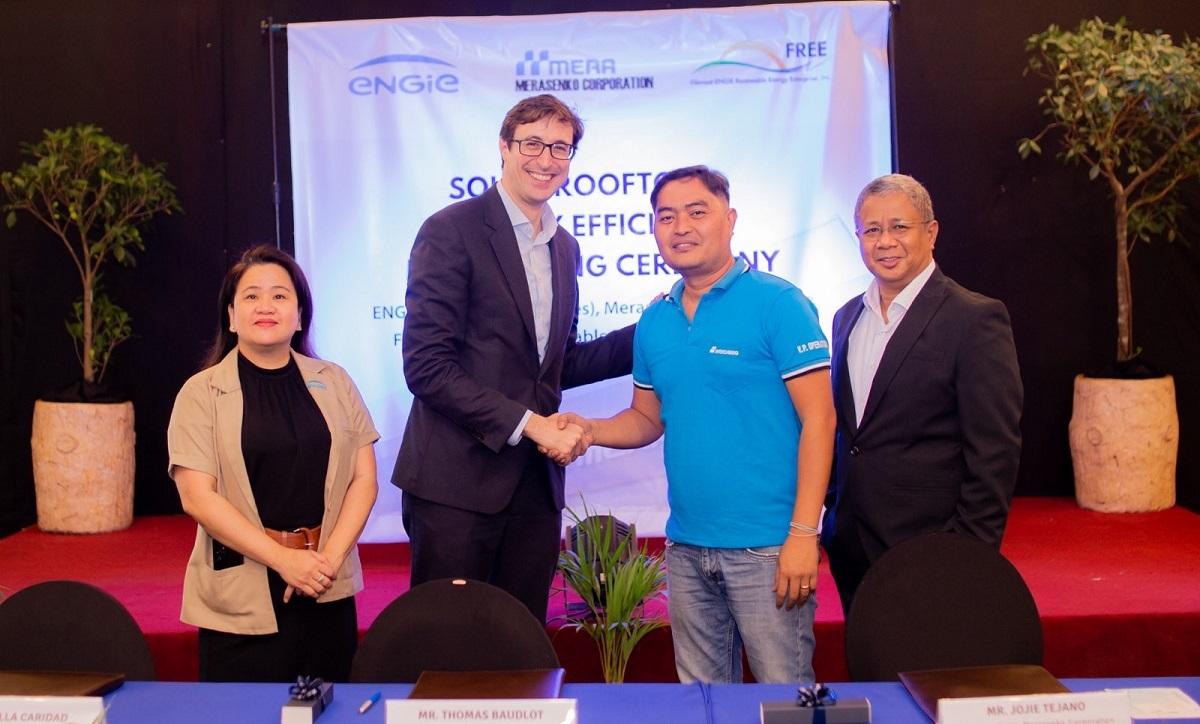 Filinvest Group and renewable energy company ENGIE have inked a memorandum of understanding with Cebu-based medical devices exporter Merasenko Corporation, for the former to provide renewable energy solutions to the latter.
In a statement on Tuesday, Filinvest Group said ENGIE, together with Filinvest-ENGIE Renewable Energy Enterprise Inc. (FREE), will explore opportunities for implementing renewable energy and energy efficiency solutions across Merasenko's project sites.
FREE is a joint venture company between FDC Utilities Inc. (FDCUI), the power utility arm of Filinvest Development Corporation (FDC), and ENGIE Services Philippines, established in 2018 to deploy sustainable solar solutions in the Philippines.
Under the MOU, Filinvest Group said ENGIE will conduct detailed energy audits and desktop studies to determine the feasibility of various green energy and energy efficiency solutions for Merasenko.
FREE will also undertake any solar projects agreed with Merasenko based on ENGIE's recommendations.
"ENGIE and FREE are proud to leverage our sustainable energy expertise to support Merasenko in advancing its decarbonization in the Philippines," said Thomas Baudlot, ENGIE Southeast Asia head and director of FREE.
Prior to the MOU, Filinvest Group said Merasenko had appointed FREE to develop a solar photovoltaic system for its facility in the Cebu Light Industrial Park in Cebu City, earlier this year.
The rooftop solar system is expected to be operational in the first quarter of 2024, and will reduce Merasenko's carbon emissions by more than 3,500 tons over the 20-year contract period which, it said, is equivalent to removing over 15,000 gasoline-powered cars from the road.
Merasenko vice president for operations Jojie Tejano said the company is committed to be part of the green transition, and to align with the global decarbonization goals for 2030.
"As companies strive to establish and achieve their net-zero commitments, it's essential that corporations adopt concerted efforts to curb the effects of higher energy costs, climate change, and other manufacturing operational hurdles. This project is a step in the right direction in balancing growth, profit, and sustainability," Tejano said. — Ted Cordero/BM, GMA Integrated News