Filtered By: Money
Money
GUIDE: How to invest your 13th month pay and Christmas bonus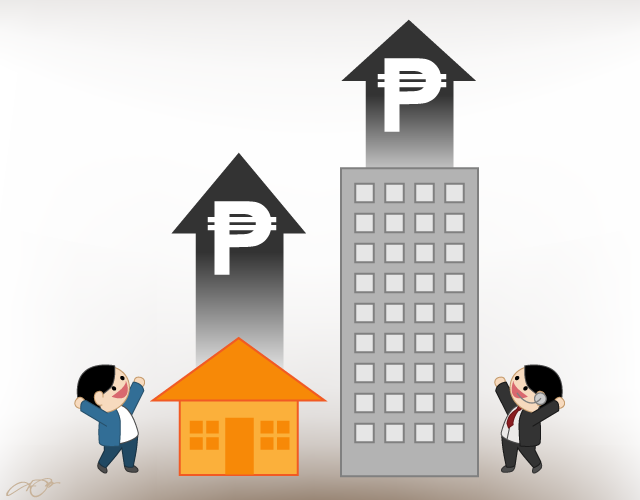 It's that time of year when most employees receive their 13th month pay and Christmas bonus.
While many people are itching to spend for grand getaways, gadgets and what not for the Yuletide season, the more level-headed ones opt to save for a rainy day.
GMA News Online interviewed several financial gurus to give you some tips on how to make your year-end bonanza grow more in the months or even years to come.

Where to place your money then?
1. Invest in pooled funds
For starters, why not put your money in mutual funds or unit investment trust funds (UITF). These are types of financial instruments for long-term investment, First Grade Finance Inc. managing director Astro del Castillo said.
"They're easy to understand and fund managers will take care of your investment for a fee," Del Castillo noted.
Mutual funds consist of money from individuals pooled and invested by a fund manager, usually from an investment or insurance company. The fund is invested in stocks, bonds, money market instruments and similar assets.
According to the
Philippine Investment Funds Association
, there are four basic types of mutual funds in the Philippines, namely stocks (also called equity), balanced fund, bond and money market funds.
A UITF is an open-ended and pooled trust fund denominated in pesos or any acceptable currency, which is operated and administered by a trust entity and made available by participation, according to
Unit Investment Trust Fund Philippines
.
The difference between the two? Mutual funds are offered by investment houses while UITF are available in banks.
All you have to do is go to an investment house or a bank and present IDs and your money, registered financial planner Randell Tiongson said.
"Minimum investment for pooled funds range from P5,000 to P10,000," he said.
These investment instruments have better returns than just locking up your cash in savings account but these are for long-term, Tiongson added.
There are a number of investment houses that offer mutual funds. For a list of investment companies,
click here
.
Most large banks offer UITFs.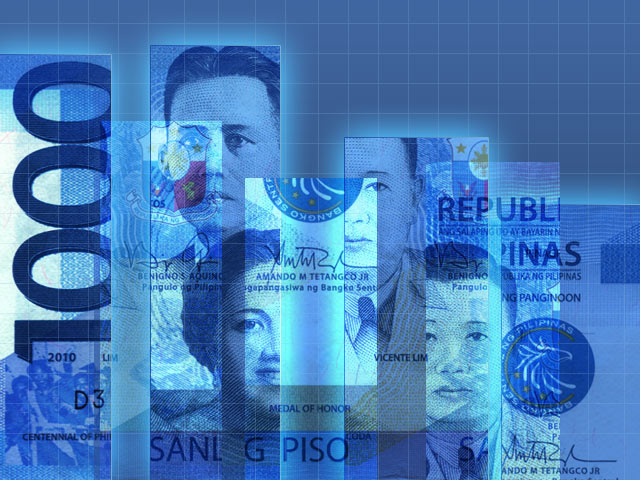 2. A risk taker? Buy stocks.
If you're a risk taker and are looking for bigger returns, try the stock market.
Stocks are shares of ownership in a company and these are traded in the stock market, according to the
Philippine Stock Exchange
.
Stock trading is the cheapest investment instrument as it requires cash as low as P1,000, financial consultant and stock market trader Marvin Germo said.
"At this point, considering mababa ang interest rate, invest in stocks. Ang advantage ay hindi kailangan ng malaking capital," he said.
However, Germo cautioned that returns are not guaranteed when you deal in stocks unless you learn the ropes of stock trading.
"Huwag dapat masilaw sa pwedeng kitain. Before they start investing, one must study the risks, pros and cons," he noted.
To better understand how the stock market works, Del Castillo noted there are a number of brokerage firms or financial gurus that offer free seminars and workshops for stock trading.
"These will help one learn more about financial markets," he said.
To start investing in the stock market, the PSE said an investor has to open an account and present valid identification with a broker before he can actively trade stocks on the exchange.


Another way of making your money work for you is by purchasing an insurance policy.
Having an insurance is important to cover cases of emergencies, Del Castillo noted.
The
Insurance Commission
defined a "contract of insurance" as an agreement whereby one undertakes for a consideration to indemnify another against loss, damage or liability arising from an unknown or contingent event.
Unlike pooled funds and stock trading, there is an application process before getting an insurance policy, Tiongson said. "This instrument also has obligations periodically."
For a list of accredited insurance firms,
click here
.
4. Always keep some in your savings account
A savings account is usually allotted for the short-term and for quick emergency uses.
You'll never know when you're going to need it so it's always good to have money set aside for future use, Del Castillo said. – VS/JST, GMA News