Filtered By: Money
Money
PawnHero.ph, first online pawnshop in Southeast Asia

You already do almost everything online... Right? Did you know that you can now also pawn items online?
The first online pawnshop in Southeast Asia,
PawnHero.ph
opened in the Philippines last March. Even if they're up running for a few months now, the company is already giving the traditional, bricks-and-mortar pawnshops a run for their money.
Only two out of 10 Pinoys own a bank account and less than 5 percent have a credit card. When they need money for short-term needs, their options are limited and often involve high interest rates, like the traditional pawnshops.
A pawnbroker registered with the Bangko Sentral ng Pilipinas, PawnHero aims to equalize the situation by providing an easy way for Filipinos to pawn their items – online – as a solution to short-term needs.
An estimated 44 million Filipinos who regularly use the internet is the market place of PawnHero which provides access to credit and help netizens overcome financial emergencies.
"We provide an easy, fair, and convenient way of overcoming short-term cash needs. This is a completely new way of doing business in the industry," says PawnHero chairman and co-founder David Margendorff.
PawnHero has partnered with logistics company 2GO and Security Bank to provide this innovative service to Filipinos across the Philippines.
Launched early this year, PawnHero is already posting a bit of following or returning customers and have received over P60 million in loan requests.
"That means we must be doing something right," Margendorff says.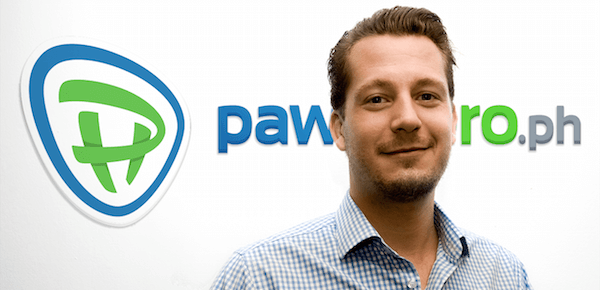 Why go for PawnHero instead of traditional pawnshops?

Lower interest rates

Traditional pawnshops may charge anywhere from 4 percent to 6 percent a month, apart from additional fees. PawnHero charges a flat interest rate of 2.99 a month, the lowest in the pawnshop business in the Philippines.
No service charge, hidden costs, or penalty fees

At PawnHero all you need worry about is the monthly interest. For example, if you're offered P10,000 for your item and your loan is for four months, the company will transfer P8,800 to your account, withholding the P300 a month interest upfront. To redeem your item at the end of the fourth month simply pay P10,000.
Accepts a wider range of items, with higher appraisals
PawnHero accepts more items than traditional pawnshops, giving you more options to meet your short-term cash needs. "We accept personal items such as gadgets, electronics, as well as mobile phones and others. And now you can pawn these discreetly, without leaving the comfort of your home," Margendorff says.
For a list of items PawnHero accepts, check out their
"Items We Accept" section
. Their centralized appraisal center will provide appraisals that are "accurate, objective and among the highest in the Philippines."
Hassle-free

No time to go to the pawnshop? Your pawned item will be picked up by 2GO at your home for free. "The time-consuming part of traveling to a pawnshop is the past – simply go online," Margendorff says. Once you've paid your bill, the item will be shipped back to you, fully insured and still for free. If you live in Metro Manila, inquire about a loan in the morning and accept the PawnHero offer before noon. They'll even pick up the item on the same day.
How to use PawnHero

Pawn your items in three simple steps:
1. Post item

Go to

PawnHero.ph

and upload pictures of your item. The system will give you an appraisal within minutes. To get the highest valuation, upload three pictures of your item from different angles. Describe your item with as much detail as you can, and provide an email address and phone number and PawnHero will contact you with their appraisal.
2. Get Cash Once you've accepted PawnHero's estimate, you can either schedule a pickup via 2GO Express, or drop off your items at your nearest 2GO Express branch. At pickup, you will be provided with a free PawnHero Card from Security Bank, through which your loan will be paid out.

"You need not have a bank account. We will provide you with a free PawnHero Card, a debit card you can use at any ATM nationwide, shop at any Bancnet-accredited merchant or online store. Your money will be deposited to your account immediately after we have received and appraised your item," Margendorff says.

If you'd rather not use the PawnHero Card, you can arrange to have the amount deposited in your bank account, though this takes a few days longer.
3. Pay loan When you repay your loan, your items will be shipped back to you fully insured and free of shipping charge. You can repay your loan by using the PawnHero card or through the bank accounts listed on your pawn ticket.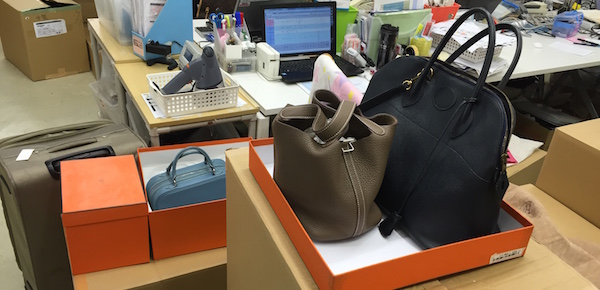 Sell your stuff, remit
Soon, you'll be able to sell your items through PawnHero. Not content with disrupting the pawnshop industry, Margendorff has his sights set on other financial services to make them more accessible to Filipinos without any bank account.
"Soon we are launching online bills payment, mobile phone load, and remittances platform. The latter will disrupt the remittances business which charge on average 7 percent to 10 percent, since we are charging a flat fee of P49 only, no matter how much money one is sending."
For Filipinos who need cash but don't have access to more complicated resources like personal loans from banks, PawnHero steps in to fill the void. With a simple, hassle-free transaction process, even for people who have a bank account. "We empower financial inclusion," says Margendorff.
PawnHero.ph is Southeast Asia's first online pawnshop launched in March 2015. It is an online platform that allows Filipinos to pawn their items hassle-free and provide them with ways to access financial tools like loans and remittances. To learn more, visit
pawnhero.ph
.

=============================================================================
This article first appeared in slightly different form on iMoney.