Filtered By: Money
Money
LGUs to decide if aid for ECQ-hit beneficiaries will come in cash or in kind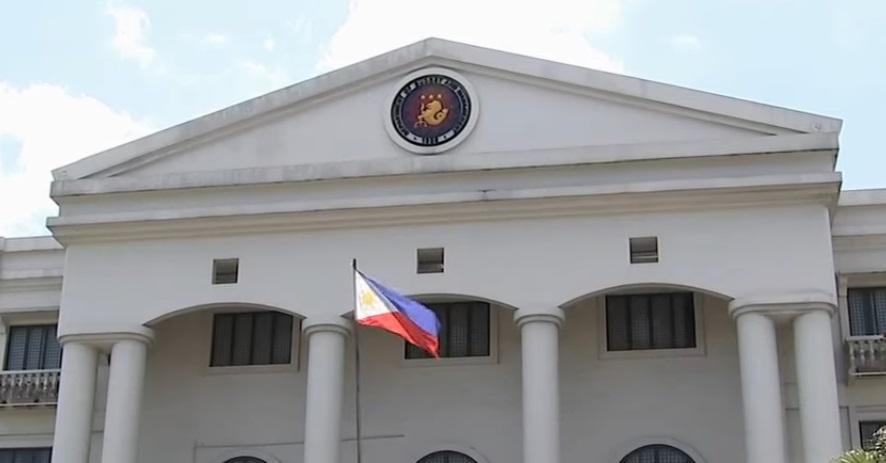 Local government units (LGUs) will be in charge of determining whether to give the assistance to low-income households hit by the enhanced community quarantine (ECQ) in NCR Plus in cash or in kind, according to the Department of Budget and Management (DBM).
In a statement on Tuesday, the DBM said the funds for such assistance will come from the P22.915 billion released to the Bureau of the Treasury (BTr) and downloaded to concerned LGUs through authorized government servicing banks.
"The financial assistance shall be used exclusively by the beneficiary cities and municipalities for the provision of assistance to affected individuals equivalent to P1,000.00 per affected individual, with a maximum amount of P4,000.00 per family," according to Local Budget Circular 136 of the DBM.
"The LGUs shall determine the most efficient and effective way of release of assistance whether in cash or in kind. The financial assistance shall not be used for any other unauthorized programs, projects, activities, and expenses," it added.
NCR Plus -- Metro Manila, Cavite, Laguna, Rizal, and Bulacan -- is under ECQ starting midnight March 29 until Sunday, April 4, 2021. No guidance has been given what follows.
Prior to the announcement of the ECQ, the government banned the non-essential entry and exit into the NCR Plus bubble during the same period.
The beneficiaries of the latest round of assistance are based on projections of the National Economic and Development Authority (NEDA) and the Department of Social Welfare and Development (DSWD).
Under the circular, the DBM allocated the largest chunk to the National Capital Region with a total of P11.172 billion.
The NCR funds include P1.336 billion for Caloocan; P501.070 million for Las Pinas; P517.419 million for Makati; P300.175 million for Malabon; P364.595 million for Mandaluyong; P1.523 billion for Manila; P384.065 million for Marikina; P442.191 million for Muntinlupa; P199.871 million for Navotas; P604.370 million for Paranaque; P348.746 million for Pasay; P681.743 million for Pasig; P52.352 million for Pateros; P2.481 million for Quezon City; P98.425 million for San Juan; P805.835 million for Taguig; and P530.716 million for Valenzuela.
Outside Metro Manila, P2.967 billion was allocated for Bulacan; P3.444 billion for Cavite; P2.718 billion for Laguna; and P2.612 billion for Rizal.
Under the guidelines, the local chief executive of the implementing LGU is mandated to produce a monthly report together with the list of beneficiaries to the DBM, the Commission on Audit (COA), and other relevant offices.
Unutilized funds as of December 31, 2021 will be reverted to the National Treasury, but LGUs can do this as soon as they determine that the funds can no longer be utilized. -MDM, GMA News