Filtered By: Money
Money
Leyte tourism, retail trade thrive in Yolanda aftermath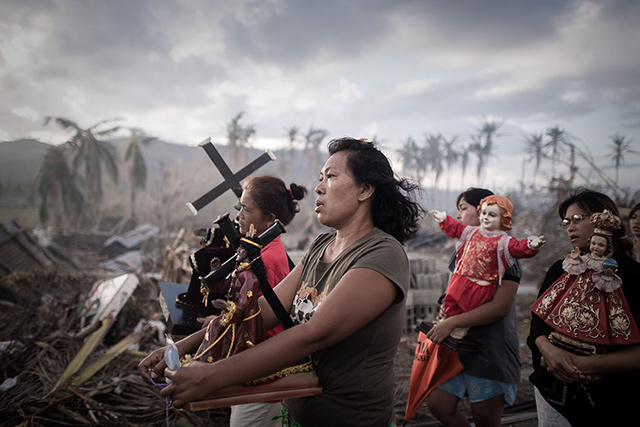 Many, particularly the survivors, thought the business outlook was be dim if not hopeless in the wake of the destruction to life and property cause by Typhoon Yolanda (Haiyan) across Central Philippines on that fateful Friday, November 8, 2013.
At first, Jen Larrazabal, whose computer retail business lies within a relatively safe place in Ormoc City, thought her shop would not be spared by nature's deadly wrath.
Ormoc Net, her chain of stores, sold desktop computers, netbooks, power banks, Wi-Fi kits and other peripherals and mobile accessories.
"Sa pag-forecast namin, we were very pessimistic. Right after Yolanda, marami talaga ang nasira sa paligid," she said.
"Pero kahit walang kuryente, we tried to open even for just a few hours a day. It was good... all our stores have good locations. Ang mabenta ay power banks and Wi-Fi kits," Larrazabal said.
Who would have thought computer retailing would thrive in Yolanda's aftermath?
Thanks to the people from local and international non-governmental organizations who flew to Yolanda-stricken towns, and the grants that poured into the province to rebuild and rehabilitate what's left of it, Larrazabal said.
"These grants are coming in. NGOs setting up offices. It also helped when the people had electricity back in their houses by January, even my family had to buy new computers," she said.
"Ironic – but this is the best year of my business, completely opposite of what we expected," she said.
Yolanda swept across Central Philippines, the strongest ever to hit land, leaving over 6,000 people dead and damage to property estimated at P35.5 billion.
Ormoc in Leyte was among the areas hardest hit by Yolanda.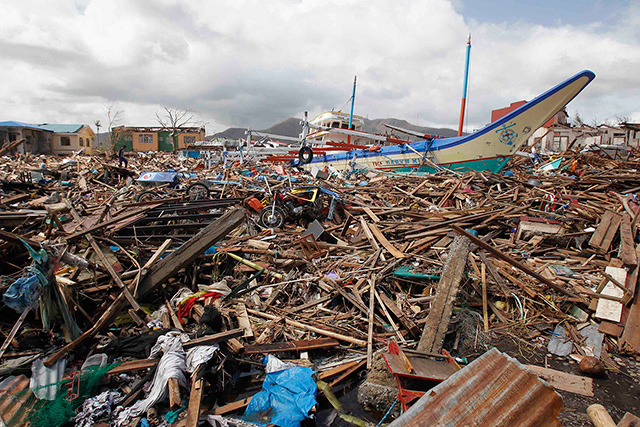 Sari-sari store back on track
Gloria Montareal, 69, a sari-sari store and carinderia owner for 20 years in Tacloban City, was one of the recipients of the United States Agency for International Development (USAID).
Along with her 19-year-old grandchild, Montareal left Tacloban – directly in the path of Yolanda – for a nearby town days before the killer typhoon struck land, not because she knew of an impending ordeal but because her husband suffered a stroke.
Five days later, the mother of seven returned only to discover everything was gone.
"Washed out talaga, lahat nawala. Pero kailangang magbukas ng tindahan dahil tapat kami ng astrodome, maraming dumadaan," Montareal said, her shaky voice breaking into a whimper over the telephone as she remembered one of her son perished at the height of the typhoon.
USAID gave Montareal a grant to help her recover from the tragedy. Using aid package, she was able to earn a living for the education of her grandchild – now a third year college student.
"Nagbigay sila ng produktong pangtinda tulad ng biscuits, sabon, napkin, posporo, at kung anu-ano pa," she shared, noting her store was able to churn out P300 to P1,000 a day.
Tourism thanks 'voluntourism'
Economic activity in Ormoc began to get traction with the influx of several NGOs lending a hand to rebuild and rehabilitate the typhoon-stricken areas, said Nolito Quilang, Ormoc Chamber of Commerce and Industry president.
"Economic activity is increasing, as far as Ormoc City is concerned, especially in some sectors, like retail, construction, printing, tourism. Mabilis ang pag-pick up dahil mataas ang demand," he said.
Businesses in Ormoc coined the turn around as "voluntourism" – blending volunteer and tourism into one word.
On the bright side, Yolanda can be construed as a blessing in disguise to Ormoc's tourism sector. The horde of people from international organizations needed a place to stay, a situation spurred the booking of
board and lodging accommodations in the city
to the hilt, said Cholo Franco, president of Ormoc Travel and Tours Association.
"After Yolanda, ang local tourist visits ay humina. Sa foreigners, 'yun naman ang blessing dahil 'voluntourism'," he said.
Amparo Tan, owner of Bayview Inn, noted her business was lucky enough to sustain only minimal damage.
However, the inn only had 20 rooms it was always fully-booked as a result of "calamity tourism."
Along with the bigger hotels like Tongos Hotel and Ormoc Villa, Bayview Inn was among the handful of that opened in Ormoc after Yolanda.
NGOs, superstars liven up Tacloban
In the case of Tacloban City, the hotel and restaurant industry was the first one to liven up in economic terms, noted Oliver Cam, technical secretary of Leyte Chamber of Commerce and Industry.
"Our initial reaction was: That was going to be a bad situation as everything was wiped out. But because of the influx of local and foreign humanitarian organizations, naging positive," he said.
"Prior to Yolanda, occupancy rates were at 70 to 80 percent. Now, we're always fully-booked and 95 percent of this is because of NGOs," he noted.
Cam owns the 28-room Welcome Home Pensionne, one of the hotel-pensions in Tacloban that sustained minimal damage. It was used by the national government as headquarters in the immediate aftermath of Yolanda.
"For a month, we had the in for free for government officials. After that, we accepted regular clients, and we're still fully-booked for a few months," he said.
It helped that all eyes were on Tacloban, as local and foreign news agencies zoomed in their coverage towards the city. Also, local and international personalities visited the forlorn town, said Henry Cua, Leyte Chamber of Commerce and Industry president.
CNN's Anderson Cooper reported from Tacloban five days after Yolanda raked through Central Philippines.
Other who dropped by Tacloban to donate and support the survivors included popstar Justin Bieber, football superstar David Bechkam and Harry Potter actress Evanna Lynch.
"After Yolanda, naging matunog ang Leyte, especially Tacloban. There was really a boom due to NGOs. It's not normal," Cua said.
Papal visit 2015
The trend is likely to continue in 2015 when Pope Francis visits Tacloban in January, he noted.
The local business chamber is appealing to the Civil Aviation Authority of the Philippines and the Department of Transportation and Communications to speed up repair and rehabilitation of Daniel Z. Romualdez Airport in Tacloban.
"Maliliit lang ang planes na pwede mag-land sa Tacloban airport," he noted.
Since September 4, CAAP indicated Tacloban airport operations would be
limited to turboprops
after preliminary repairs were done to the runway.
The Pope will visit the city during his Philippine visit from January 15 to 19.
Restoring the airport to full operational status and the normalization of airfares are critical to revive tourism in the area, Cam said.
"The airfare has more than tripled after Yolanda. It's anti tourism. Tourism here will only normalize... [once the] airport is fully-restored for landing for larger aircraft," he noted.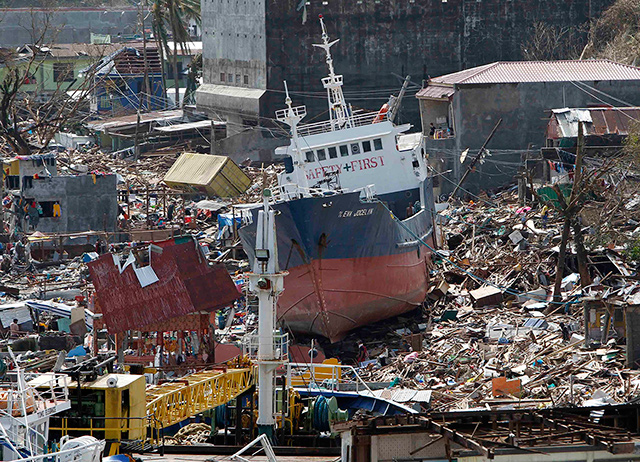 Eco-tourism is next step for Ormoc
Despite the boom spurred by "voluntourism" the city has to find other ways – eco-tourism – to keep momentum going, said Franco.
The city is banking on Lake Danao National Park, the largest lake in Leyte Island which the Department of Tourism tagged as tourist destination.
The local government is in the process of rehabilitating the national park, which Yolanda did not spare, Franco noted.
In June, Ormoc City held the first ever Danao Park Festival, a sports festival that attracted participants from nearby places, as well as from Manila, and foreigners.
"We're sitting down with local officials, to help in eco-tourism and make it a yearly event," Tan said.
Ormoc airport will also be critical, not only in pushing for the eco-tourism project but also for travel to other areas in the island of Leyte.
"Connectivity via airport ang nasa pinaka-wish list namin. It's still under rehabilitation," Franco said, noting Ormoc is a connector from Cebu to nearby cities and towns in Leyte.
Copra sector still devastated
While the retail and tourism industry already saw the proverbial light at the end of the tunnel, the agriculture sector is still languishing in the dark.
The agriculture sector is still in the doldrums. Agribusiness owners are finding it hard to secure financing and re-start their business, said Quilang.
"The copra and sugar industries are still problematic. Also the poultry sector... tinamaan ang lahat. People are struggling in terms of financing since a lot of government facilities are not even fixed yet," he said.
In Tacloban, coconut farmers were given cash crop seedlings to at least churn out even meager income while waiting for coconut trees to grow, Cua said.
"May mga seedlings na binibigay ang gobyerno. Even before Yolanda, the Department of Agriculture urged intercropping," he said.
"Yung main agri product is copra, pero wala pa 'yun. Three years pa after ng start ng planting ng coconut seedlings provided by government," he noted.
Central Philippines accounted for 15 percent of total coconut output and exports. Leyte and Samar were major coconut producing areas.
In 2012, Western Visayas (Region 6), Central Visayas (Region 7), and Eastern Visayas (Region 8) accounted for 17 percent or 2.7 million metric tons of 15.86 million MT in total coconut production, Bureau of Agricultural Statisitics data showed. Leyte and Samar accounted for 70 percent of total output for Central Philippines. – VS, GMA News