Filtered By: Money
Money
Gov't debt balloons to record P9.05T as of end-June as borrowing increased due to COVID-19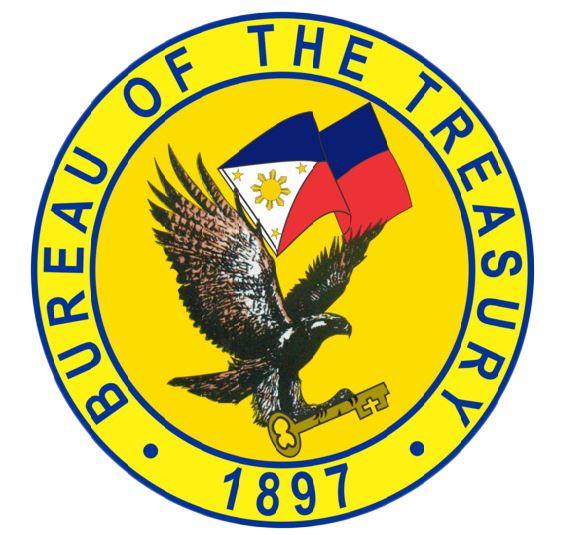 The national government's outstanding debt swelled to a record P9.054 trillion, breaching P9-trillion mark, as of end-June as the state ramped up borrowing to support COVID-19 response and recovery efforts, data released by the Bureau of the Treasury (BTr) showed Wednesday.
The end-June outstanding government debt is 1.8% higher than end-May level of P8.890 trillion "primarily due to the net issuance and availment of domestic and external financing."
Year-on-year, the end-June 2020 debt level is 15.1% higher compared with the end-June 2019 level of P7.868 trillion. Compared with end-December 2019 level, the national government debt as of end-June widened by 17.1%.
Sought for comment, Rizal Commercial Banking Corp. chief economist Michael Ricafort said the government outstanding debt as of end-June 2020 grew faster "as the government borrowed more locally and overseas to finance various COVID-19 programs."
Of the total outstanding debt of P9.054 trillion, 32% were sourced externally while 68% came for domestic sources.
External borrowings stood at P2.864 trillion, up 11.3% from P2.574 trillion year-on-year.
Project loan availment for the period totaled P11.09 billion while program loans amounted to P216.30 billion, including P53.51 billion "in concessional loans from multilateral creditors in funding geared toward fighting COVID-19."
Offshore bond issuances totaled P186.06 billion.
Since the beginning of the year, the national government's external debt has increased by P260.33 billion or 10.0%.
The Department of Finance has bared plans to raised around P436 billion in foreign loans to support COVID-19 response and recovery efforts.
Economic managers have earlier projected that revenue collection this year will be lower at 13.6% of the gross domestic product (GDP) at P2.61 trillion compared to expected spending level at P4.18 trillion or 21.7% of GDP due to the economic fallout resulting from the health crisis.
This led to a projected increased deficit level at P1.56 trillion or 8.1% of GDP, higher than the earlier assumed 5.3% in March. To finance the deficit, economic managers see an increase in borrowing which will be around 50% of GDP.
The World Bank said that a debt level equivalent to half of the size of the economy is still a safe or manageable level for the Philippines as the government intends to increase debt level to augment funds for COVID-19 response and recovery efforts.
Domestic debt, on the other hand, amounted to P6.190 trillion, up 2.6% higher compared to the end-May level "due to the net issuance of domestic government securities."
"Of the total new issuances, P676.85 billion were in Treasury Bills, P387.86 billion were in Treasury Bonds and P310.77 billion in Retail Treasury Bonds (RTBs) issued last February 2020," the BTr said.
"This also includes the P300.00 billion short-term borrowing from the BSP through a repurchase agreement," it said.
Year-to-date, domestic debt has increased by P1.062 trillion or 20.7%.
"The corresponding decrease in government revenues largely due to the COVID-19 lockdowns/pandemic necessitated more government borrowings, combined with the need for the government to spend more and immediately especially for financial assistance/aid for the most vulnerable sectors such as the social amelioration program," Ricafort said. — RSJ, GMA News