Filtered By: Money
Money
RATING DOWNGRADE VERY UNLIKELY
Philippine fundamentals sound despite recession —BSP chief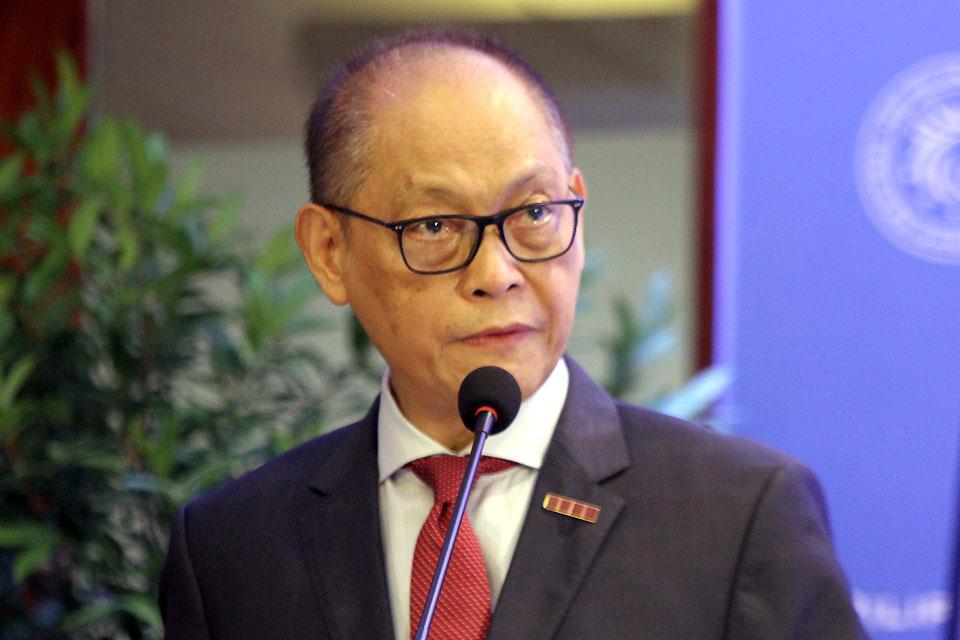 Despite the country's falling into recession, and recording its worst economic performance in nearly four decades due to the COVID-19 pandemic, the Philippines will not risk an investment rating downgrade as its macroeconomic fundamentals remains "sound," Bangko Sentral ng Pilipinas (BSP) Governor Benjamin Diokno said Friday.
"From January to June, the rating agencies Fitch, Moody's and S&P have downgraded 82 sovereigns, revised to negative outlooks 104 sovereigns. The Philippines is not one them," Diokno said in a statement sent through text messaging.
"The ratings agencies have affirmed the RP's (Republic of the Philippines) investment grade ratings and outlook," he said.
The Philippine economy as measured by gross domestic product (GDP) –the value of goods and services produced by a nation in a given period –shrank 16.5% in the second quarter, the worst performance on record since 1981.
April to June period's negative GDP has brought the country to a "technical recession," the first time since 1991.
A recession means that a country posted two consecutive quarters of negative GDP. A "technical recession," on the other hand, is defined as two consecutive quarters of negative GDP but is mainly caused by an isolated event — in this case a pandemic — rather than an underlying economic problem.
Asked if the second quarter GDP performance will affect the country's credit/investment ratings, the central bank chief said its "Highly unlikely."
"The sharp fall in Q2 GDP does not pose a danger to the Philippines' strong macroeconomic fundamentals," Diokno said.
Likewise, he cited the Philippines' "relatively low debt-to-GDP ratio, one of the highest tax efforts in the region, benign inflation and well managed inflation expectations, strong peso, hefty gross international reserves, well capitalized banking system with low non-performing loans."
A sovereign credit rating is used by investors to assess the level of risk in investing in a country. An investment grade rating, on the other hand, signifies that a country or entity presents low risk of a debt default, thus allowing it to avail longer payment terms and lower interest rates.
"Economic managers view the economy's plunge in the second quarter as temporary, which resulted from the strict and comprehensive lockdown during the period owing to the coronavirus pandemic," Diokno said.
"But the recovery process is on its way and we expect a strong rebound of 6.5% to 7.5% in 2021," he noted.
Philippine economy was in a standstill during the latter part of the first quarter due to the implementation of strict quarantine measures — enhanced community quarantine (ECQ) in Metro Manila and other high-risk areas from March 17 to May 15, followed by a modified enhanced community quarantine (MECQ) until May 31.
Looser restrictions were then implemented under the general community quarantine (GCQ) starting June 1. Metro Manila and four other nearby provinces, however, were reverted to the stricter MECQ on August 4, which will last until August 18.
"We should look beyond the current crisis," Diokno said.
"We should craft a strong economic recovery program accompanied by more structural reforms that would allow the Philippines to rebuild better for the future," he added. —LBG, GMA News