Filtered By: Money
Money
Agriculture damage from Typhoon Ulysses rises to P3.84B, says DA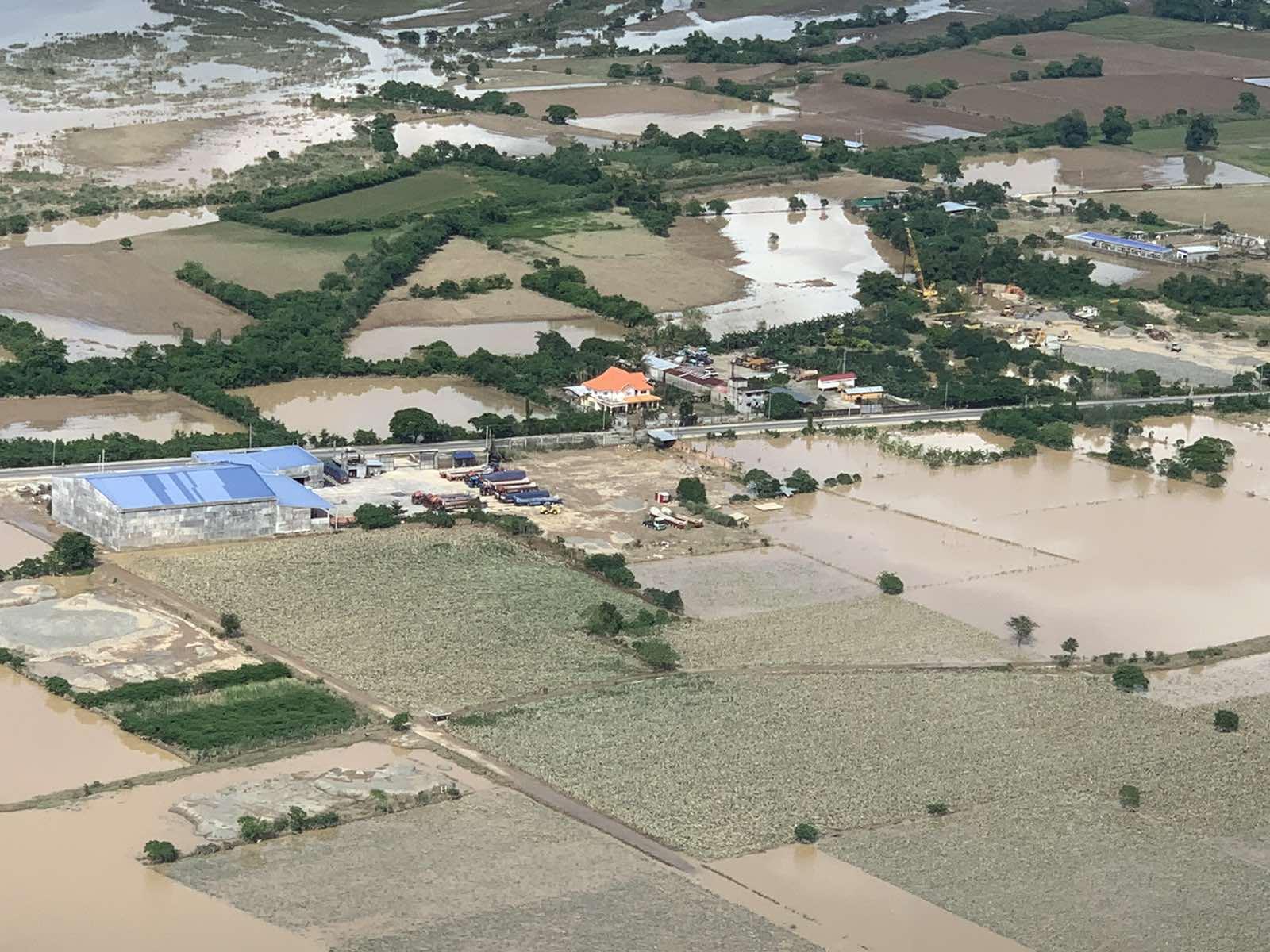 The cost of damage and production losses to agriculture wrought Typhoon Ulysses has increased to nearly P4 billion, the Department of Agriculture reported Wednesday.
In its 8 a.m. typhoon bulletin as November 18, the DA-Disaster Risk Reduction and Management (DRRM) Operations Center the total damage caused by the typhoon has climbed to P3.84 billion, affecting 104,733 farmers and fisherfolk and 101,904 hectares of agricultural areas with volume of production loss at 160,873 metric tons.
Affected commodities include rice, corn, high value crops, fisheries, livestock, irrigation facilities, and agricultural infrastructures in Cordillera Administrative Region, Ilocos Region, Cagayan Valley, Central Luzon, CALABARZON and Bicol Region.
"The increase in values is attributed to updated reports from the Cordillera Administrative Region, Ilocos Region, Cagayan Valley, Central Luzon, and Bicol Region," it said.
For rice alone the total cost of damage reached P1.93 billion, affecting 68,374 hectares of land with volume of production loss at 120,015 metric tons.
Corn, meanwhile, incurred P365.68 million worth of damage with total volume of 7,391 metric tons of production loss affecting 23,215 hectares.
For high-value crops, the total cost of damage amounted to P795.74 million, affecting 10.315 hectares and 33,467 metric tons of production volume.
Livestock and poultry sub-sector sustained P27.83 million in damage and losses, affecting 53,122 heads —cattle, carabao, goat, swine, sheep, chicken, duck, quail, and turkey.
For fisheries, the total damage stood at P710.79 million affecting the varieties of fin fish, milkfish, hito, tilapia, carp, crabs, and prawn.
Irrigation and agriculture facilities also sustained damage amounting to P8.24 million.
"Affected DA Regional Field Offices are continuously conducting field validation to further assess the damage and losses in the agriculture and fisheries sector," the Agriculture department said.
Further, the DA assured affected farmers and fishers of the following available assistance:
Rice, corn and assorted vegetable seed reserves from DA RFOs
Drugs and biologics for livestock and poultry
Survival and Recovery (SURE) Loan Program of Agricultural Credit Policy Council (ACPC)
Indemnification fund from Philippine Crop Insurance Corporation (PCIC) to pay for the losses incurred
The DA said a total of 341,812 metric tons of rice amounting to P5.476 billion were saved due to early weather advisories prior to Typhoon Ulysses' onslaught.
For corn, a total of P85.619 million or 6,757 metric tons were also saved due to early weather warnings to farmers. —LBG, GMA News