Filtered By: Money
Money
Philippines likely to remain under quarantine until end-2021 —NEDA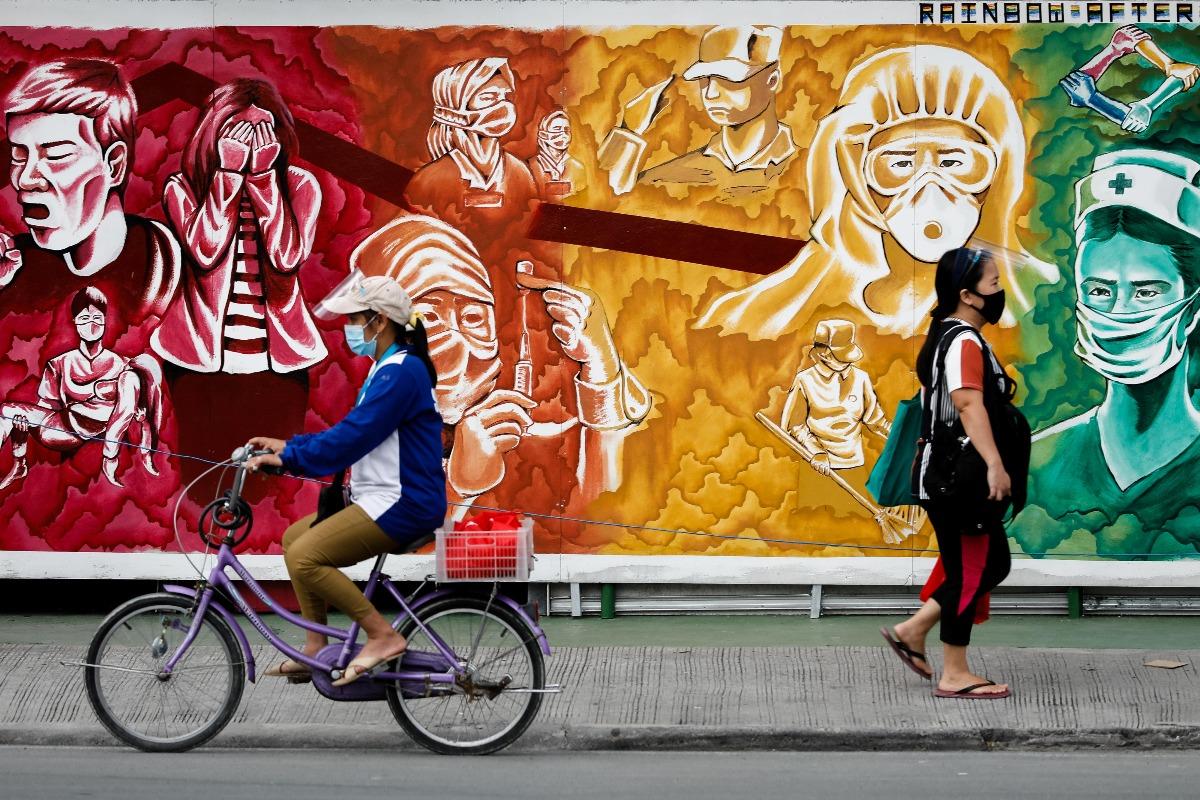 The Philippines is likely to remain under community quarantine until the end of 2021, when vaccines against the coronavirus disease 2019 (COVID-19) will likely be widely available, the National Economic and Development Authority (NEDA) said Thursday.
In a virtual briefing, Acting Socioeconomic Planning Secretary Karl Kendrick Chua said the latest macroeconomic forecasts for the next two years take into consideration that quarantines will only be fully lifted in 2022.
"The projection for next year assumes that we will have a modified GCQ [general community quarantine] or a relaxed version of that for the rest of the year because clearly, we cannot go back to normal life without the vaccine," he told reporters.
"In 2022, because of the news that a vaccine will be available this year and widely available towards the end of next year, we will likely see a lifting of all the quarantines fully by 2022," he added.
The Philippines has been under lockdown for nearly nine months, after the first restrictions were implemented in March to curb the spread of COVID-19. A GCQ has remained in place in Metro Manila and other key areas, and just this week was extended to last until the end of the year.
The announcement came after a meeting of the inter-agency Development Budget Coordination Committee (DBCC), where they announced new macroeconomic assumptions, with a wider economic contraction of 8.5% to 9.5% expected this year.
For 2021, the DBCC expects growth to recover to 6.5 to 7.5%, and to climb even further to 8% to 10% in 2022.
"As shown by the third-quarter GDP, our economy gradually bounced back and experienced a smaller contraction of 11.5 percent in the third quarter from 16.9 percent in the second quarter. On a quarter-to-quarter, seasonally adjusted basis, the economy grew by 8 percent in the third quarter," the DBCC said in a separate statement.
"We are also expecting further improvement in our fourth-quarter GDP numbers. As we carefully and proactively manage the risks, a strong economic recovery and solid growth remains within our reach," it added.
Chua also noted that the government is banking on its ambitious infrastructure spending program to spur growth moving forward, with P900 billion to spent this year, followed by P1.16 trillion in 2021, and another P1.15 trillion in 2022. — BM, GMA News