Filtered By: Money
Money
Philippines unlikely to keep up with Asia Pacific's recovery in 2021 —Moody's Analytics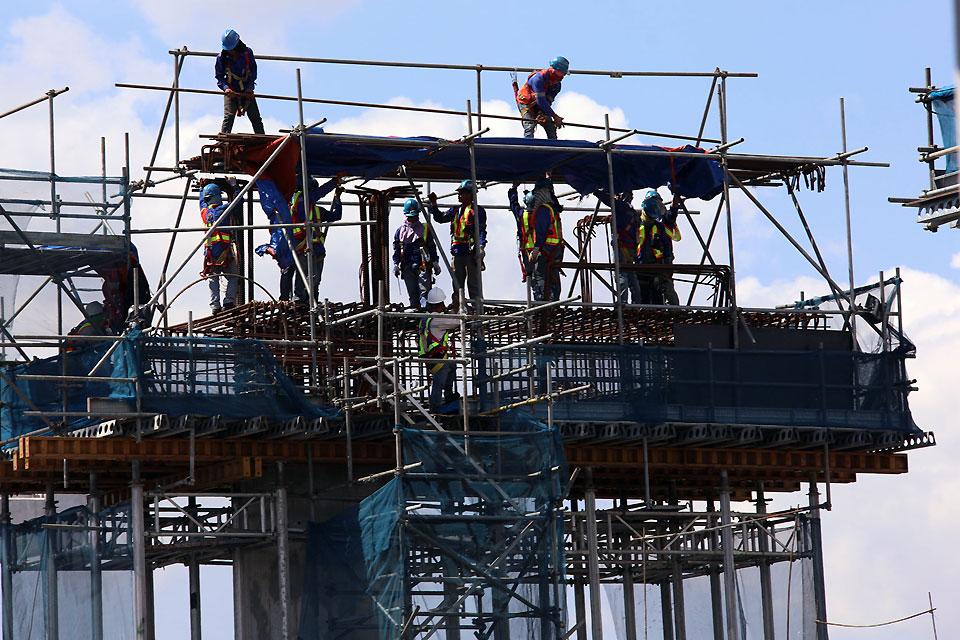 The Philippines is seen to lag behind its peers in the Asia Pacific (APAC) region in terms of fully recovering from the recession which resulted from the COVID-19 pandemic, according to Moody's Analytics.
In his report, Moody's Analytics chief economist for APAC Steven Cochrane said that while "much of the region will have regained all of its lost output by the end of 2021," the Philippines along with India "will struggle to reach this benchmark by the end of 2022."
"India and the Philippines will struggle due to their deep recessions and the uncertain fiscal support of their policymakers," the Moody's Analytics economist said.
The country's fiscal response to the pandemic also lags behind its peers in Southeast Asia ranking sixth with a $21.64 billion total COVID-19 war chest, based on Asian Development Bank's COVID-19 Policy Database as of November 30.
Indonesia has the largest COVID-19 response package amounting to $116.33 billion, followed by Singapore with a total package of $89.14 billion.
Third is Thailand with $84.09 billion, fourth is Malaysia with $80.7 billion. Vietnam came in fifth with a total package of $26.96 billion.
The government's response to the crisis was also criticized due to the slow disbursement of funds allocated under the P165.5-billion Bayanihan to Recover as Once Act.
Cochrane, likewise, said the Philippines as well as India "are the least committed to fiscal stimulus despite being the hardest hit economies by the pandemic and the lengthy and strict quarantine policies."
In its forecast, Moody's Analytics expects the Philippines will lag with the rest of APAC as it is seen to fully recover to its pre-pandemic levels by the fourth quarter of 2022.
India, on the other hand, is seen to recover in the first quarter of 2022.
The Philippines' economic managers, however, are optimistic that the country will bounce back to pre-pandemic levels this year as its gross domestic product (GDP) bounce back to 6.5% to 7.5% in 2021.
"We will disprove [Moody's] forecast," presidential spokesperson Harry Roque said at a press briefing when asked for comment.
"At ito po ang dahilan kung bakit nagbubukas tayo ng ekonomiya at palaging sinasabi sa ating mga kababayan: Pag-ingatan ang buhay ng tayo po'y makapaghanapbuhay."
Roque said the government exercised prudence with regard to loans intended for COVID-19 response.
"Kasi kapag tayo ay nangutang nang todo-todo, maaapektuhan din iyong ating credit rating, tataas din iyong mga interest na babayaran natin at hindi nga tayo sigurado kung kailan pa tatagal itong krisis na ito na dulot ng COVID-19," he said.
For 2020, the economic team sees the local economy contracting by 8.5% to 9.5%, the worst on record.
The economy has contracted by 10% as of the first three quarters of 2020.
Moody's Analytics, meanwhile, projects the Philippine economy to rebound by 4.5% in 2021 before fully recovering to its 2019 levels of 6.2% in 2022.
"The Philippines struggled with the coronavirus but has managed to cut its daily case count in recent months," Cochrane noted.
He added that the Philippines is "an important exception, which has made little progress so far" in terms of the procurement of COVID-19 vaccines unlike major countries in APAC "have secured enough doses at this point to vaccinate roughly 75% of their populations."
China, Taiwan, Vietnam, and Hong Kong have already recovered to their pre-COVID levels in second and third quarters of 2020 while South Korea, Indonesia, Australia, Thailand, Singapore, New Zealand, Malaysia, and Japan will be recovering throughout this year.
Nonetheless, Moody's Analytics said that "while not without risk, the APAC region is poised to rebound stronger in 2021 than much of the rest of the world."—with Virgil Lopez/AOL, GMA News