Filtered By: Money
Money
NEDA: Two-week ECQ in NCR Plus to shave off P30B in household income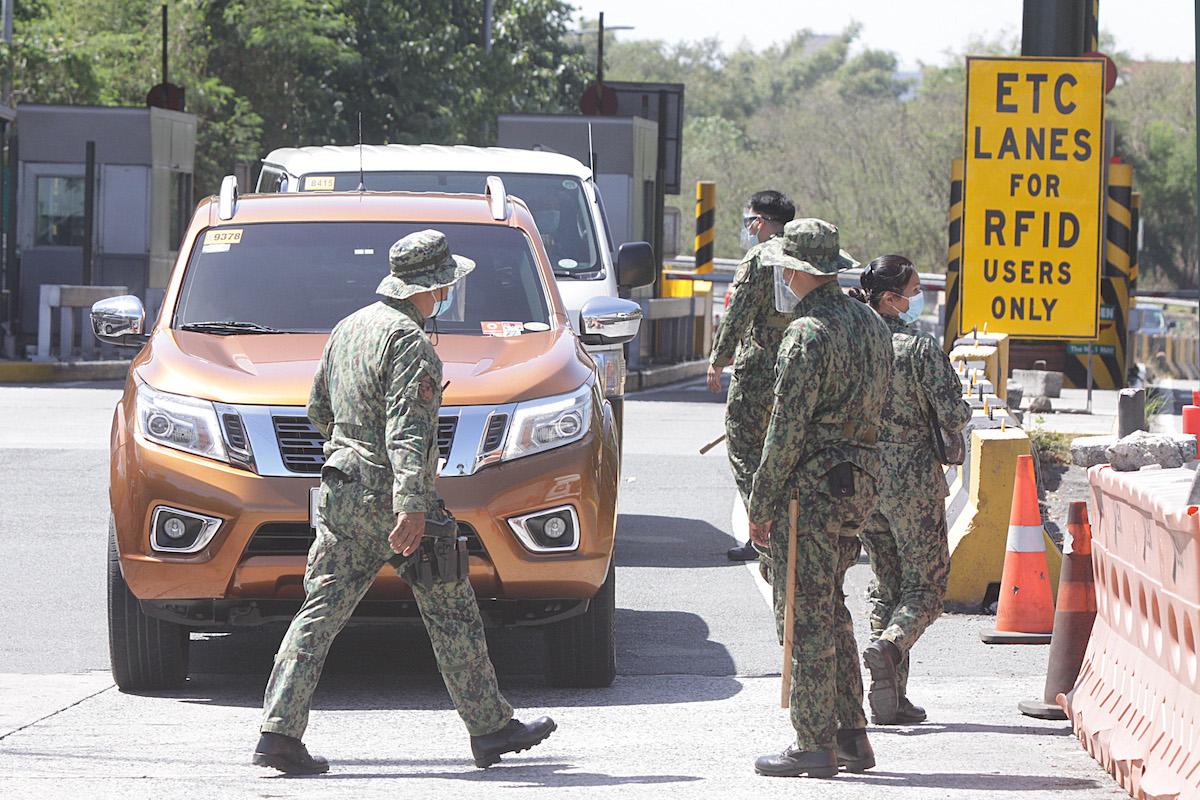 The two-week enhanced community quarantine in Metro Manila and its four nearby provinces will result in billions of pesos in losses in households' income and hundreds of thousands of job losses, according to the National Economic and Development Authority (NEDA).
In a statement issued Tuesday, the NEDA said the extended ECQ in NCR Plus — Metro Manila, Cavite, Laguna, Rizal, and Bulcan — will "have a negative impact on the majority of people."
In its estimation, the state economic planning agency said the two-week strict lockdown will result in some 252,000 more individuals without jobs and 102,000 more poor individuals.
"On top of these, the more stringent quarantine in NCR Plus translates to a daily household income loss of P2.1 billion or almost P30 billion for the two-week period," it said.
"All in all, the two-week ECQ may shave off 0.8 percentage points from the country's full year economic growth in 2021," it added.
Over the weekend, Malacañang announced the one-week extension of the ECQ in NCR Plus, which started on March 29 and was supposed to last until only April 4.
The Employers Confederation of the Philippines (ECOP) also said the ECQ extension will cost billions of losses to the economy.
The NEDA said the government should take advantage of the extended ECQ in NCR Plus to intensify the implementation of the Prevent, Detect, Isolate, Treat, and Recover (PDITR) strategy "be more effective in reducing COVID-19 cases."
"ECQ alone does not reduce the spike in the COVID-19 cases. The solution is to further enhance our implementation of the PDITR strategy with clear targets to achieve. This will help reduce the spike in COVID-19 cases given the new variants," said Acting Socioeconomic Planning Secretary Karl Kendrick Chua.
Chua said the PDITR strategy worked between August 2020 and February 2021 when the country was able to reduce cases to below 2,000 per day, which allowed for the gradual opening of the economy.
However, with the new variants, the implementation of the PDITR strategy needs to be further intensified.
He added that on the part of the government, the following key interventions should be pursued: first, increase and improve the health systems capacity; second, improve the communication strategy; third, accelerate vaccine deployment for the vulnerable sectors; and lastly, ensure that all sectors are equipped with the skills to transition to the new normal.
Chua explained that with more stringent quarantine standards during the ECQ period, the country stands to benefit from lower number of cases and deaths from COVID-19.
"Between March 31 to May 15, 2021, an additional week of ECQ is estimated to help avert 215,320 cases, of which 6,460 are severe and critical. We can also prevent 4,026 COVID-19 deaths," Chua said.
Moreover, in using this time to significantly upgrade the country's health systems capacity, where testing and isolation are intensified, the benefits would be even greater at additional 323,262 COVID-19 cases that may be averted, of which 9,698 are severe and critical, while preventing 6,045 deaths from COVID-19, he said. — RSJ, GMA News