Filtered By: Money
Money
Philippines records lowest unemployment rate since COVID-19 peak —economic managers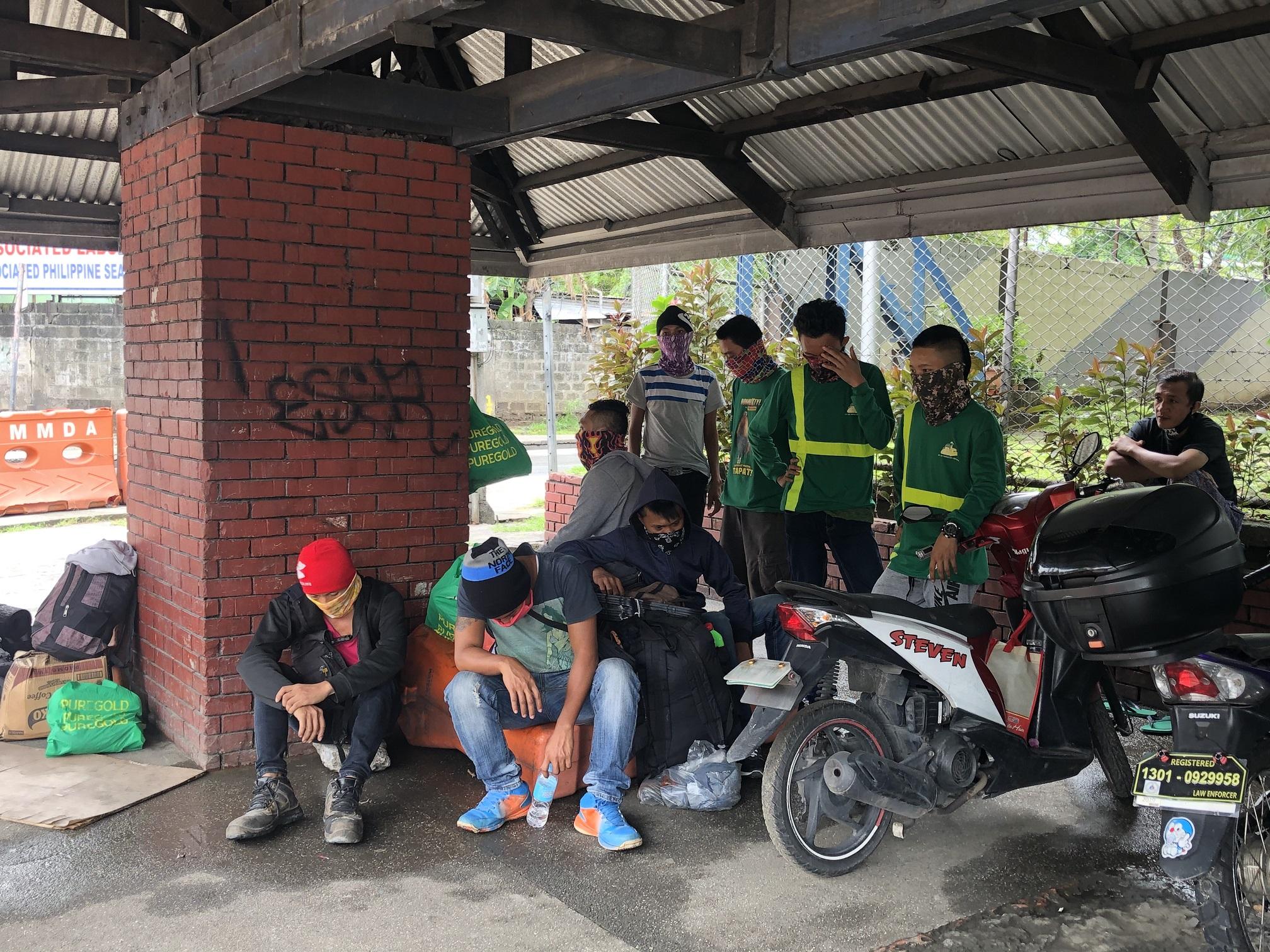 Millions of Filipinos have regained their jobs and incomes in March 2021 due to rising labor force participation and falling unemployment, the country's economic managers said.
In a joint statement on Thursday, Socioeconomic Planning Secretary Karl Chua, Finance Secretary Carlos Dominguez, and Budget Secretary Wendel Avisado said the labor market continued to "see gains" after the further reopening of the economy last March.
They said the unemployment rate "significantly declined" from 8.8% in February 2021 to 7.1% in March 2021, based on data from the Philippine Statistics Authority. This is the lowest reported rate since the height of the enhanced community quarantine in April last year, they added.
They said the underemployment rate also decreased from 18.2% in February 2021 to 16.2% in March 2021 with the number of employed Filipinos increasing from 43.2 million to 45.3 million.
"With the recovery of the economy after the ECQ was relaxed in mid-2020, 11.5 million jobs have been generated as of March 2021, more than offsetting the 8.7 million jobs that were lost in the period between March to May 2020. This translates to a net job creation of 2.8 million jobs," they said.
Despite the imposition of ECQ and modified ECQ in the National Capital Region Plus from March 29 to May 15, they said the impact is expected to be "less severe" compared to April 2020 given their "more risk-managed approach" to the present quarantine restrictions.
"Unlike last year's ECQ and MECQ where around three-fourths of the economy was shut down, most sectors of the economy, including public transport, this time around are allowed to operate subject to guidelines from the Inter-Agency Task Force on the Management of Emerging Infectious Diseases," they said.
They also said the government implemented a supplemental social amelioration program for 22.9 million individuals in the NCR Plus to help low-income families cope with the lockdown.
Hyping employment gains
Independent think tank IBON Foundation said the economic managers are overstating employment gains "to cover up the harsh impact of their refusal to give more cash aid and meaningfully stimulate the economy."
"The seeming improvement in the jobs situation from the reported higher employment and lower unemployment is an illusion," IBON executive director Sonny Africa said in a statement.
"Many Filipinos have still not regained their full-time work and small businesses. They're just trying to get by on informal and irregular work with likely low and uncertain incomes."
Comparing March 2021 labor force data to January 2020 data, IBON said while the number of employed increased by 2.8 million, the labor force also grew by 2.8 million. The group said this means there was not enough work for those entering or returning to the workforce, resulting in a one million increase in unemployment.
IBON said these additional jobs are made up of mostly irregular and informal work.
It added that the significant rise in self-employment is another indication that there is a lack of decent work.
Africa said the supposed employment gains are largely in "self-employed without any paid employee" which grew from 1.7 million to 12.8 million and of "unpaid family workers" which rose from one million to 3.6 million in March 2021.
Meanwhile, he said the 28.1 million wage and salary workers in March 2021 is only 333,000 more than the 27.8 million in January 2020.
"These are aside from some 206,000 employed in small family businesses which have shut down between January 2020 and March 2021, as indicated by the fall in "employers in own family-operated farms or businesses," he said.
"[T]his may be due to how micro, small and medium enterprises (MSMEs) are getting scant support from the government, especially informal and unregistered MSMEs," he added.
Elderly seeking work
Moreover, Africa said household incomes have "fallen so low" after over a year of lockdowns that more youth and otherwise retired elderly are seeking work to supplement household incomes.
"The labor force participation rate of age groups 15-24 years old and 65 years old and above increased by 2.3 percentage points and 2.7 percentage points from February 2021 to March 2021, respectively. According to the Philippine Statistics Authority, these two age groups largely contributed to the increase in the labor force during this period," Africa said.
"Recovery is stifled by the economic managers refusing to give more ayuda, improve the welfare and increase the purchasing power of households, and stimulate small businesses and the national economy," he added.
Africa said the "persisting economic crisis" will become clearer when the first quarter gross domestic product figures come out next week.
"We will likely see tepid economic growth at most despite the so-called improved employment situation. This will just underscore how poor the quality of jobs remains and how shallow the economic rebound is."
IBON said the government can arrest the problem by giving more emergency cash aid.
"This will not just improve household welfare but also boost aggregate demand and spur more rapid economic recovery. The multiplier effects from this will be much greater and more immediate than the same amount going to grandiose import-intensive infrastructure projects, debt servicing, and human rights-violating counterinsurgency."—Ma. Angelica Garcia/LDF, GMA News