Filtered By: Money
Money
DOF justifies contract with communications manager linked to 'fake' Facebook pages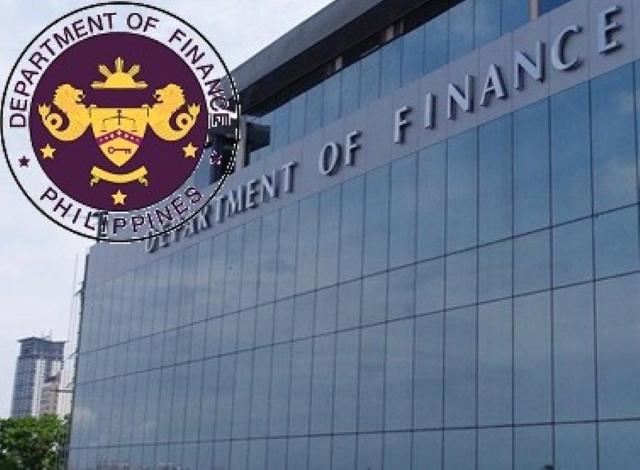 The Department of Finance (DOF) on Tuesday justified a contract it recently entered into with consultant Nicanor Gabunada Jr., a communications manager who was linked to several Facebook pages taken down due to "misleading behavior."
In a statement, DOF Bids and Awards Committee (BAC) Head Undersecretary Gil Beltran said Gabunada was tapped to raise public awareness over the remaining priority measures of the Duterte administration.
Gabunada will "assist the DOF in developing brand and communications strategy for the DOF to aid in the swift passage of the remaining packages of the Comprehensive Tax Reform Program (CTRP) plus other priority government measures and align system-wide communications covering the DOF and its attached agencies."
The Duterte administration earlier envisioned four packages under the CTRP program. Among the tax measures already passed are the Tax Reform for Acceleration and Inclusion (TRAIN), and the Corporate Recovery and Tax Incentives for Enterprises (CREATE).
The DOF statement was released after Gabunada was awarded a P900,000 six-month contract with the DOF which will run from June 16 to December 15, based on a notice of award dated June 10.
Gabunada, who served as social media campaign manager of President Rodrigo Duterte in the 2016 elections, was linked to hundreds of social media pages taken down by Facebook in 2019.
Facebook Cybersecurity Policy Head Nathaniel Gleicher in March 2019 said Gabunada organized a network linked to a cluster of authentic and fake accounts used to drive messaging on behalf of political candidates.
"The people behind the activity attempt to conceal their identities and make them look like they're independent but in fact, our investigation could confirm that this was a cluster of coordinated behavior that has links to a network organized by Nic Gabunada," explained Gleicher.
Gabunada, in response, said he did not organize the network and claimed he did not spread disinformation and fake news.
Malacanang also denied any involvement in the Facebook pages taken down.
Beltran on Tuesday defended the recent contract, as he claimed it does not state any setting up of social media platforms, and instead has a general focus on communications.
In its statement, however, the DOF said that Gabunada will assist in expanding the DOF communications in digital channels such as social media and its official website.
His responsibilities involve "assisting the DOF in the production and development of communications materials for television, print, and digital channels (social media and website), including the identification and coordination with third-party communications partners, whenever needed."
Beltran also defended Gabunada's consultancy fee of P900,122.40, saying it is "reasonable for this type of highly technical service and complies with all procurement laws and rules." — DVM, GMA News