Filtered By: Money
Money
BSP's Diokno wants digital transactions below P500 exempted from 12% VAT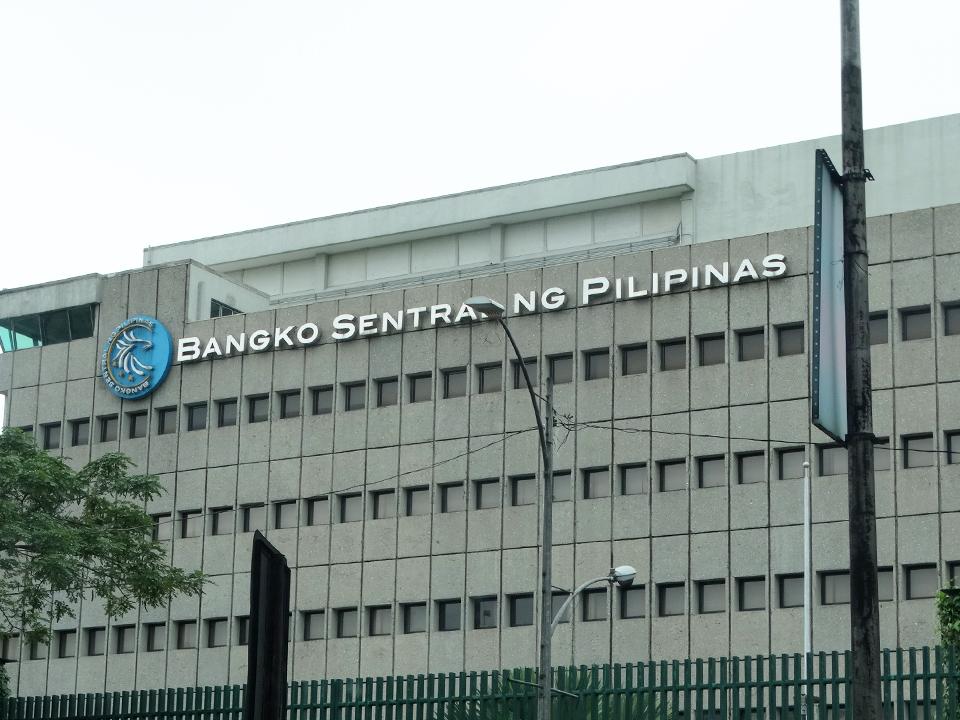 The Bangko Sentral ng Pilipinas (BSP) is proposing to exempt smaller digital transactions from the impending imposition of a 12% value-added tax (VAT) to encourage more Filipinos to avail of digital services.
Late last month, the House of Representatives approved on third and final reading the proposed measure imposing a 12% VAT on digital transactions.
With this, BSP Governor Benjamin Diokno said the imposition of a VAT on digital transactions is a welcome development because "it's better to tax people on the basis of what they take away from society, which is consumption, rather than what you contribute to society which is income."
"Pero… I think, 'yung maliliit na transactions na nakakatulong sa ating mga mamamayan at para ma-encourage sila sa digital services ay i-exempt natin sa VAT," the BSP chief said.
(But… I think, the smaller transactions, which helps the people as well as to encourage them to avail of digital services, we should exempt it from VAT.)
"In general, I think VAT is a good tax, pero 'yung small transactions, for example, less than P500 ay i-exempt natin (but those smaller transactions, for example, less than P500 should be exempted)," he added.
The proposed House bill seeks to amend Section 105-A of the National Internal Revenue Code with a provision making a non-resident digital service provider, such as Netflix, Spotify, and Lazada, liable for assessing, collecting, and remitting the VAT on the transactions that go through its platform.
The measure defines a digital service provider as "a service provider of a digital service or goods to a buyer, through operating an online platform for purposes of buying and selling of goods or services or by making transactions for the provision of digital services on behalf of any person."
Further, digital service providers may also be:
a third party, such as a seller of goods and services who, through information-based technology or the internet, sells multiple products for its own account, or one who acts as an intermediary between a supplier and buyer of goods and services, such as a merchandiser or retailer, who collects or receives payment for such goods and services from a buyer in behalf of the supplier and receives a commission thereon;
a platform provider for promotion that uses the internet to deliver marketing messages to attract buyers;
a host of online auctions conducted through the internet, where the seller sells the product or service to the person who offers the highest price for it;
a supplier of digital services to a buyer in exchange for a regular subscription fee over the usage of the said product or service; and
a supplier of goods or electronic and online services that can be delivered through an information technology infrastructure, such as the internet.
Diokno said the BSP is aiming to make at least 50% of all transactions made in the country digital by 2023 —the time he will be stepping down from the helm of the central bank.
Digital payments
In a separate statement, the BSP chief said the central bank hit its target of reaching 20% of digital payments volume by 2020.
The report reveals that 20.1% of monthly payments volume were done digitally by end 2020, a substantial improvement over a span of six months from last year's first semester estimates which pegged digital payments volume at 17%.
The value of digital payments likewise substantially grew from 25% to 26.8% for the same period, according to the central bank.
The increased usage of digital payments was largely driven by high-frequency, low-value retail transactions such as person-to-merchant payments and person-to-person (P2P) payments such as electronic fund transfers, it said.
The health protocols that entailed social mobility restrictions in response to the COVID-19 pandemic have emerged to be a strong catalyst for the wider adoption of digital payments in the country, according to the BSP.
"While the COVID-19 pandemic may have disrupted our way of life, it also created exceptional opportunities to boost digital payments and financial inclusion in the country," Diokno said. — DVM, GMA News