Filtered By: Money
Money
Inflation accelerates to 5.4% in May 2022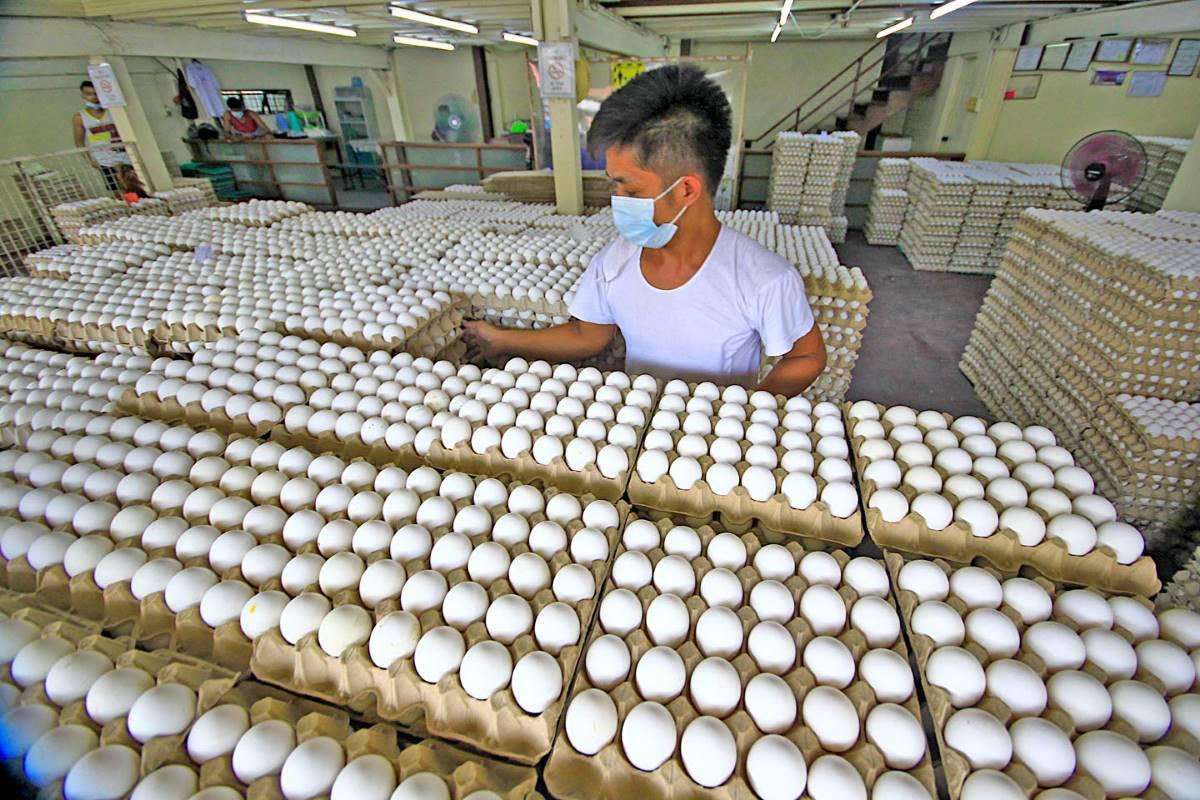 Inflation or the rate of increase in the prices of goods and services continued its uptrend in May marking a fresh three-year high on the back of faster spike in commodity prices, the Philippine Statistics Authority (PSA) reported on Tuesday.
At a press briefing, PSA chief and National Statistician Claire Dennis Mapa reported that inflation clocked in at 5.4% last month, faster than the 4.9% rate in April and 4.1% in the same month last year.
May's inflation print is faster than the 4.9% rate recorded in April and 4.1% posted in the same month last year. pic.twitter.com/KtRKVIWE9l

— Ted Cordero (@Ted_Cordero) June 7, 2022
This is also the fastest since December 2018, when inflation was recorded at 5.2%.
May's inflation rate brought the year-to-date figure at 4.1%, already exceeding the 3.9% full-year average in 2021 but still within the 3.7% to 4.7% target range set by the Development Budget Coordination Committee.
Last month's inflation brought the year-to-date average at 4.1%, already exceeding the 3.9% full-year average in 2021. pic.twitter.com/AewzyoAey4

— Ted Cordero (@Ted_Cordero) June 7, 2022
Last month's print is also within the Bangko Sentral ng Pilipinas' forecast range of 5.0% to 5.8%.
"Ang dahilan ng mas mataas na antas ng inflation nitong Mayo 2022 ay ang mas mabilis na pagtaas ng presyo ng food and non-alcoholic beverages. Ito ay may 4.9% inflation at 70.1% share sa pagtaas ng pangkalahatang inflation sa bansa," Mapa said.
(The reason for the higher inflation this May 2022 is the faster increase in the prices of food and non-alcoholic beverages. This has an inflation of 4.9% and 70.1% share in the overall inflation increase.)
The PSA chief said the major contributors in the food and non-alcoholic beverages inflation were the quicker spike in the prices of vegetables, tubers, cooking bananas, tomatoes, meat and other parts of slaughtered animals such as pork, as well as fish and other seafood particularly bangus.
Mapa explained that the increase in transport cost due to the continued rise in petroleum prices had a spillover effect to the food basket.
"This is really due to increase in transport. Nag-spill over na ito. Nakita natin nitong mga nakaraang buwan nagsimulang mag-spill over ang effect ng increase transport doon sa food basket natin," he said.
(It already spilled over. We saw that in the last few months that the effect of the increase in transport cost already started spilling over to our food basket.)
"Ngayong buwan nakita natin na nagkaroon na siya ng malaking epekto," he added.
(In this month, we saw it had a huge effect.)
The war between Russia and Ukraine has been causing global crude oil prices to skyrocket, causing domestic pump prices for net importing countries such as the Philippines to increase.
Latest data available from the Department of Energy (DOE) show that year-to-date adjustments stand at a net increase of P23.85 per liter for gasoline, P30.30 per liter for diesel, and P27.65 per liter for kerosene as of May 31, 2022.
Russia-Ukraine conflict
In a separate statement, National Economic and Development Authority (NEDA) chief and Socioeconomic Planning Secretary Karl Kendrick Chua said that "the Russia-Ukraine conflict has disrupted the global supply chain and elevated commodity prices, particularly for fuel."
Meanwhile, non-food inflation increased to 5.6% in May from 5.4% in April, driven by transport inflation which increased to 14.6% in May from 13% in April due to elevated world oil prices.
Likewise, private transport inflation accelerated to 47.9% from 44.4%, while public transport remained muted at 1.6% due to fare regulation.
Household inflation for electricity, gas, and other fuels also remained high even with a slight deceleration at 18.8% from 19.9%.
"We have seen how a single crisis can set us back, so the Duterte administration has pursued both short- and long-term interventions to increase the resilience of our domestic economy against external shocks," Chua said.
The NEDA chief said to help cushion the impact of higher fuel prices on the most vulnerable, the government has increased the total budget for targeted subsidies to P6.1 billion.
As of June 1, 2022, over 180,000 public utility vehicles (PUV) drivers and operators have received their P6,500 fuel subsidy under the Pantawid Pasada program.
At the same time, more than 158,000 farmers and fisherfolk are also set to receive P3,000 as fuel discounts.
Moreover, Chua said that to facilitate the entry of more goods at lower prices, President Duterte issued Executive Order No. 171 to modify tariff rates for pork, corn, rice, and coal —a key recommendations of the Economic Development Cluster in addressing the inflationary impact of the Russia-Ukraine conflict.
The EO No. 171 extends the validity of EO 134 and 135, which lowered the most favored nation (MFN) tariff rates for the importation of pork and rice.
The EO also reduces MFN tariff rates for corn to 5% in-quota and 15% out-quota, citing that corn accounts for more than 50% of the total production cost of large-scale broiler and swine farms.
To help maintain or lower electricity prices, EO No. 171 also temporarily eliminates the 7% MFN import tariff rate on coal as it is an important raw material in the generation of electricity.
"These temporary measures are expected to increase our food supply and ease higher electricity costs in the short-term," Chua said. —KG/RSJ, GMA News