Filtered By: Money
Money
Inflation will remain elevated within rest of 2022 —DOF, PSA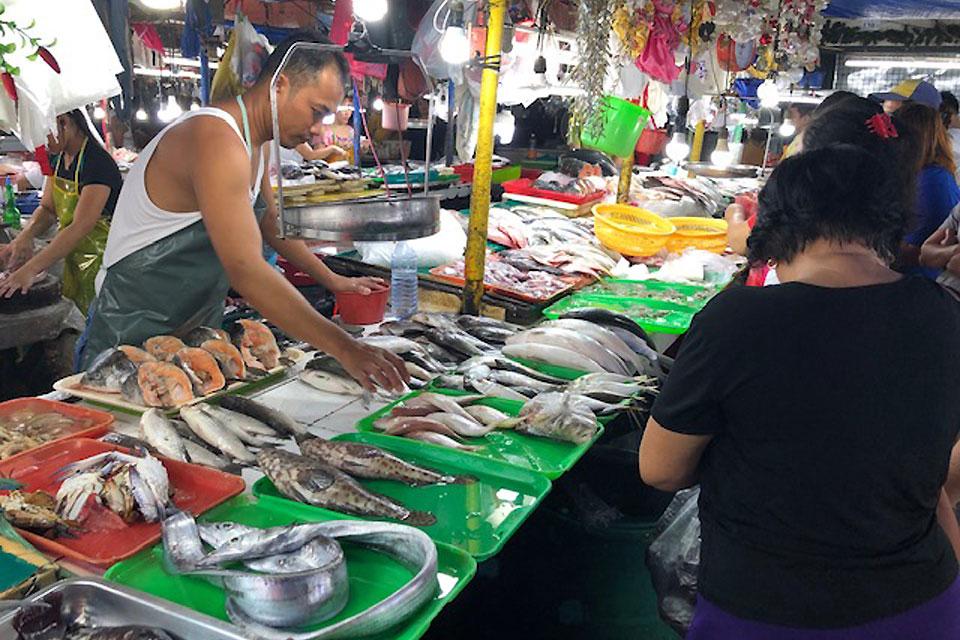 Consumer prices are expected to remain high in the remaining months of 2022 due to higher transport and food costs, as well as the pressure brought by a weaker peso and the damage to the crop sector caused by Typhoon Karding.
In a statement on Wednesday, the Department of Finance (DOF) said that inflation -- the rate of increase in the prices of goods and services -- "is expected to remain elevated for the last quarter of 2022 with the recent fare hike and the impact of Typhoon Karding on food supply."
Recently, the Land Transportation Franchising and Regulatory Board (LTFRB) approved hikes in the transport fares of jeepneys, buses, taxis, and transport network vehicle services, which took effect on the first Monday of October.
Typhoon Karding flattened 170.762 hectares of farm lands across Luzon and parts of the Visayas, with a total value loss of P3.12 billion and volume of crop damage of 158,117 metric tons, which affected 108,594 farmers and fisherfolk.
Inflation in September accelerated to 6.9% from 6.3% in August due to higher food and utilities cost, bringing the year-to-date average at 5.1% —within the Marcos administration's assumption of 4.5% to 5.5% for the entire 2022.
"Inflation is still seen to fall within the 4.5% to 5.5% assumption of the Development Budget Coordination Committee (DBCC) for 2022," the DOF said.
At a press conference, National Statistician Claire Dennis Mapa said that "the risk of future inflation in the remaining months -- October, November, December -- would really come from food."
"Food prices would most likely continue to go up," he said.
This is due to the rising transport costs amid fare hikes and higher fuel prices due to weaker peso against the US dollar since crude bought in US$ would have "spillover to other sub-groups particularly food."
"To manage inflation, the continued timely implementation of government measures is crucial in mitigating the impact of persistent supply-side pressures on food and other commodity prices," the DOF said.
Moreover, it said: "The government intensifies its measures to help increase the domestic supply by ramping up local production, ensuring timely importation of goods, fertilizers, and raw materials, and improving distribution efficiency."
Thus, the Finance department pointed out that the country needs to produce and import the needed commodities.
"Given regional production and price disparities, it is equally important that these goods are efficiently distributed. The government is already looking at regions where inflation is high and which goods are driving inflation to address any bottlenecks," the DOF added.
Data from the PSA showed that the Davao and Zamboanga Peninsula regions had the highest inflation rate of 9.6%.
The National Economic and Development Authority (NEDA) said the trend of rising inflation is observed in other countries as well, given the same experience of subdued demand or a low base the past year, because of COVID-19 pandemic, and the external pressures this year from commodity prices, logistics bottlenecks, weather shocks, and wide swings in the exchange rate against the US dollar. —LBG, GMA News