Filtered By: Money
Money
Gov't expects strong 2022 GDP growth and 6.5% growth in 2023, Diokno says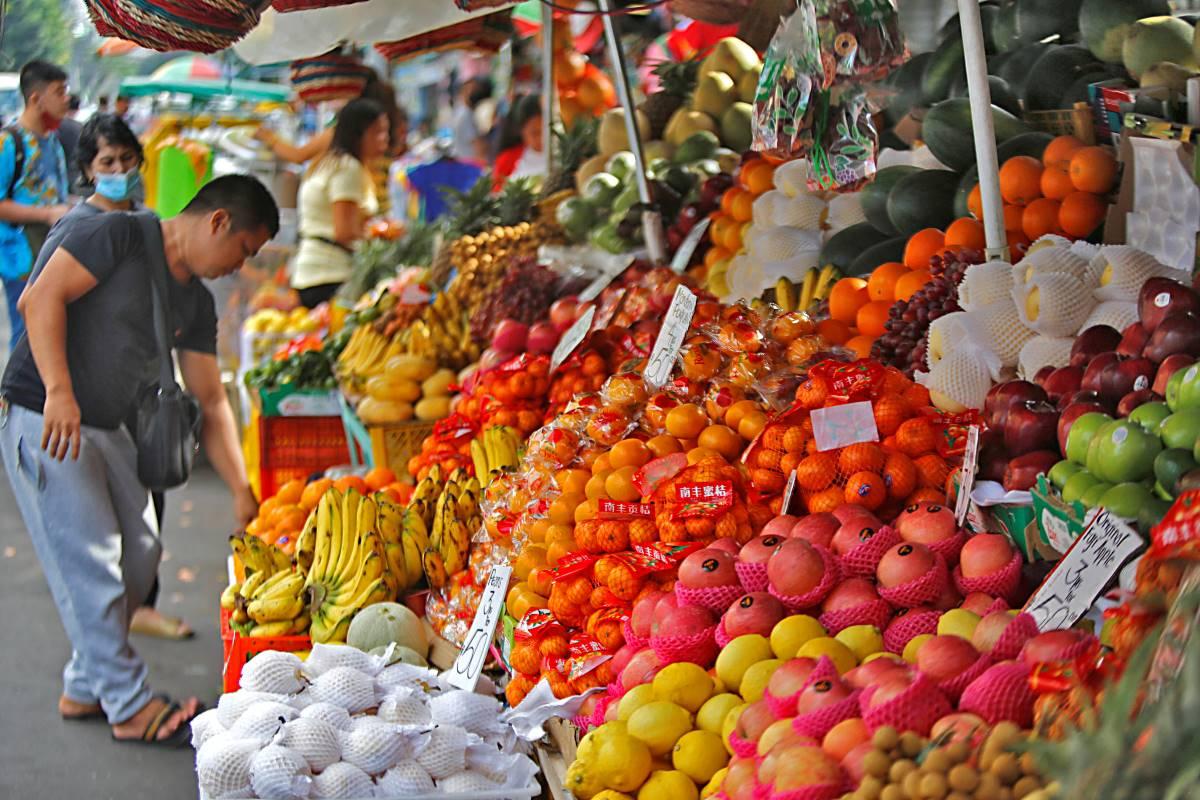 Finance Secretary Benjamin Diokno on Monday (Tuesday, PH time) said the government is expecting a strong full-year gross domestic product (GDP) growth for 2022, and around 6.5% GDP growth in 2023.
Diokno made the announcement during a luncheon hosted for President Ferdinand "Bongbong" Marcos Jr. and Philippine business leaders by the Philippine Economic Development Cabinet Cluster in Davos, Switzerland. The President is in Davos for the World Economic Forum (WEF).
The Finance secretary said the 2022 GDP growth will most likely be much faster than the target 6.5 to 7.5%.
"And that's still one of the highest if not the highest growth projection in the Asia-Pacific Region," Diokno said.
The government will formally announce the GDP growth for 2022 later this month.
The GDP growth forecast for 2023 however is 6.5% due to the expected slowdown of the global economy, he said.
Diokno said the country's bustling manufacturing sector, record-low unemployment, and stable and resilient banking system can alleviate buffers against external headwinds and indicate a resilient economy.
He also said opening economic sectors to foreign equity, improving the ease of doing business and allowing for modern transformative industries to take root and grow will further sustain the economy.
The Finance secretary also cited the more competitive and enabling environment through public-private partnership (PPP) to further expand the Build, Better, More infrastructure agenda of the administration.
This is expected to boost investments further on top of the government's goal to spend at least 5 to 6% of GDP on infrastructure, he said, adding that all these form the backbone for the country's rapid and sustained growth.
Maharlika Investment Fund
However due to current challenges, the country is hoping to launch the Maharlika Investment Fund, the country's first sovereign wealth fund, to support the goals set by the administration in the Philippine Development Plan for 2023 to 2028.
"The fund, which will be established in keeping with the highest standards of accountability and sound fiscal management, aims to diversify the country's financial portfolio," Diokno said.
The Finance secretary said he is looking forward to discussing the Maharlika Investment Fund during the World Economic Forum (WEF) in Davos.
"May the next few days bring forth more intensive collaboration and cooperation towards genuine economic transformation," Diokno said.
Marcos on Monday said the proposed Maharlika Investment Fund will make investments in the basic areas of agriculture, energy, digitalization and climate change.
The President hopes that the wealth fund will be a mechanism to increase the country's economic stability and alleviate poverty.
Foreign Affairs Undersecretary Carlos Sorreta said last week that Marcos will bring up the sovereign wealth fund during the WEF scheduled from January 16 to 20 in Davos, Switzerland.
"It's really more of a soft launch, to introduce it," Sorreta said during a press briefing.
Aside from Diokno, the Philippine delegation to WEF includes House Speaker Ferdinand Martin Romualdez, former President and incumbent Deputy Speaker Gloria Macapagal-Arroyo, Senator Mark Villar, House Senior Deputy Majority Leader Ferdinand "Sandro" Marcos III, Representative Yedda Marie Romualdez, Trade Secretary Alfredo Pascual, National Economic and Development Authority (NEDA) Secretary Arsenio Balisacan, Special Assistant to the President Antonio Lagdameo Jr. and Transportation Secretary Jaime Bautista. —KG, GMA Integrated News