Filtered By: Money
Money
123 'NEW' PROJECTS
Marcos approves P9T infrastructure program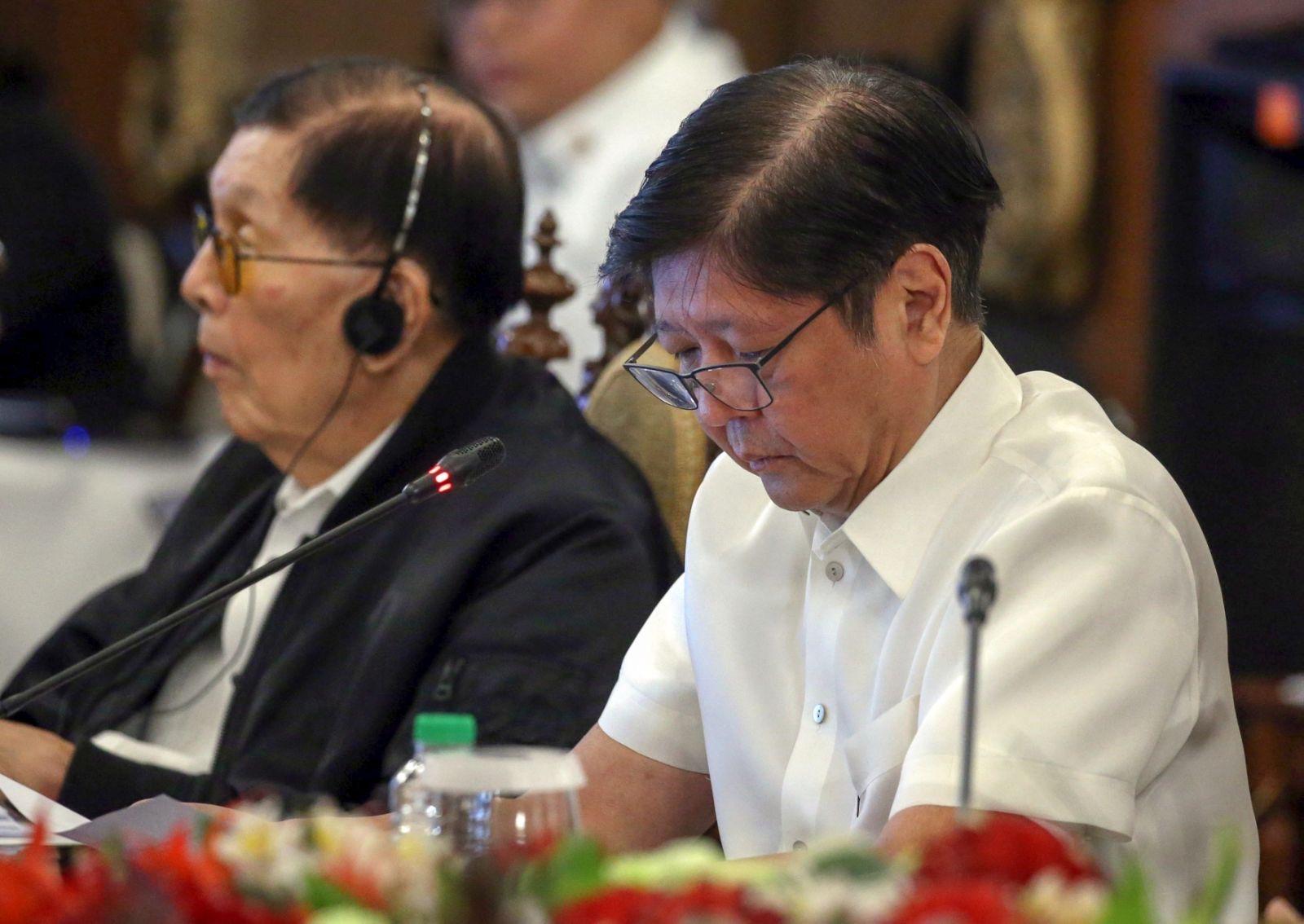 The National Economic and Development Authority (NEDA) Board, headed by President Ferdinand "Bongbong" Marcos Jr., on Thursday approved P9 trillion worth of infrastructure flagship projects (IFPs), including those initiated by previous administrations.
NEDA Secretary Arsenio Balisacan said the Board gave the go-ahead for 194 IFPs, majority of which involve physical connectivity and water resources, including projects in irrigation, water supply, and flood management.
Balisacan said 71 of the projects were from previous administrations, including the ongoing Mega Manila Subway Project approved under former President Rodrigo Duterte and the North-South Commuter Railway, which was envisioned to be the biggest railway project under the late former President Benigno "Noynoy" Aquino III.
The secretary said 123 of the projects on the list were "new," including the rehabilitation of the Ninoy Aquino International Airport (NAIA), which had two unsolicited proposals from the NAIA Consortium and the Megawide Consortium rejected during former President Rodrigo Duterte's term.
Also included in the new projects are the Mindanao Railway Project III, the North Long Haul Railway, the San Mateo Railway, the UP-PGH Diliman Project, the Ilocos Sur Transbasin Project, and the Metro Cebu Expressway.
"The new IFPs are seen to address the binding constraints to business investment and expansion that will create more high-quality and resilient jobs that will allow us to meet our poverty-reduction goals for the medium term," said Balisacan.
Some 45 of the IFPs are expected to be financed through partnerships with the private sector, a shift from the Duterte administration's preference for the Official Development Assistance (ODA) scheme.
"These projects will adopt an optimal mix of financing from various development partners, that is ODA, the national government, that is General Appropriations, and the private sector, particularly public-private partnerships," added Balisacan.
Balisacan also said 95 of the projects are already ongoing and have been approved for implementation, 47 are undergoing project preparations with feasibility studies being prepared, and eight have already secured government approval.
"To ensure the quality and timeliness of project execution, the NEDA Board designated NEDA as the lead agency that will monitor the implementation of the IFPs as part of its program monitoring function."
Aside from the IFP list, Balisacan said the NEDA Board on Thursday also approved the proposed amendments to the 2013 NEDA Joint Venture Guidelines, which aim to enhance competition for projects and align the provisions with the recently amended Build-Operate-Transfer (BOT) Law.
"Today's approval of the new IFP list and the amendments to the NEDA JV guidelines is a giant step toward our goal of elevating our competitiveness as we promote the Philippines as a prime investment destination in the region," he said.
"We will connect and integrate markets to enable access to more opportunities for local industries, enhance the productivity of our young and vibrant labor force, and create safe infrastructure for future generations," he added.
The NEDA Board Executive Committee is composed of the President as its chairperson, the NEDA Secretary as its vice chairperson, and the Executive Secretary, the Finance Secretary, and the Budget and Management Secretary as members. —VAL, GMA Integrated News