Filtered By: Money
Money
Stock markets climb on easing bank fears, Alibaba split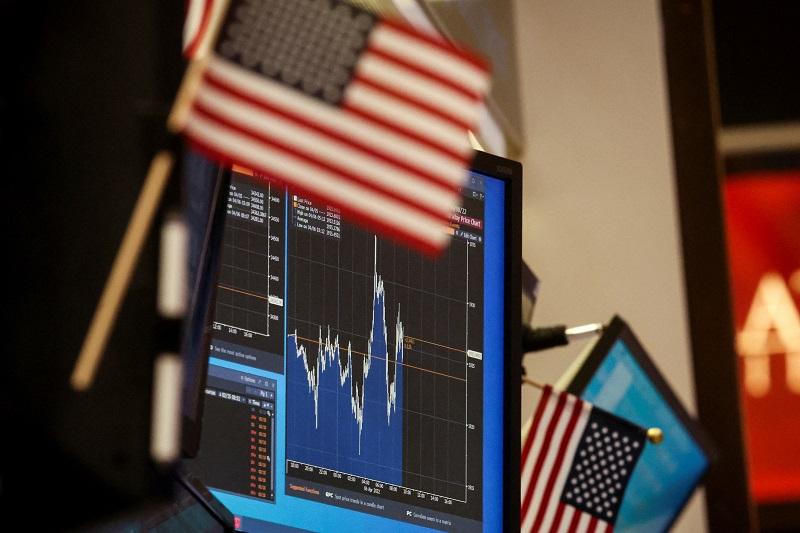 NEW YORK - Stock markets advanced on Wednesday as fears of a banking crisis fade further in investors' rearview mirror while Chinese tech giant Alibaba's breakup plans boosted most Asian shares.
Measures taken by authorities to prevent a new global financial crisis appear to have calmed the markets following the failures of three US lenders and the emergency sale of European banking giant Credit Suisse.
"With banking worries put on the back burner for now, with no further stresses in the system emerging, investors' appetite for a bit more risk is returning," said Susannah Streeter, head of money and markets at Hargreaves Lansdown.
Wall Street's main indices finished with increases of at least one percent, while European markets closed with strong gains and Asia finished broadly in the green.
Shares in Switzerland's biggest bank, UBS, jumped as much as five percent after it announced that former CEO Sergio Ermotti would return to lead its controversial takeover of troubled domestic rival Credit Suisse.
Ermotti, who was CEO from 2011 to 2020, is credited with restoring UBS' reputation following its bailout after the 2008 global financial crisis.
UBS chairman Colm Kelleher said the mega-merger carries a "huge amount of risk" but Ermotti said his return was a "call of duty".
In Britain, the Bank of England sought to further ease concerns about any risk of contagion from the recent turmoil in the financial system.
UK banks remain resilient and largely unaffected by the sector's upheaval in Switzerland and the United States, the central bank's Financial Policy Committee insisted.
"UK banks are not exposed to material direct losses associated with the failure of (US bank) SVB and takeover of Credit Suisse, and they have very limited direct exposure to regional US banks," it added.
Alibaba boost
Fawad Razaqzada, analyst at City Index and Forex.com, said "investor sentiment remained supported as the turmoil surrounding the global banking sector appears to be contained".
"On top of this, Alibaba buoyed sentiment in the tech sector after deciding to split into six business units," he added.
Hong Kong-listed Alibaba closed up more than 12 percent after announcing that it would split its $220 billion empire into six groups.
The Hangzhou-based firm said the changes were intended to "unlock shareholder value and foster market competitiveness".
Alibaba is one of China's most prominent tech firms, with operations spanning cloud computing, e-commerce, logistics, media and entertainment, and artificial intelligence.
The internet giant has faced unprecedented headwinds in recent years as Beijing has imposed tighter restrictions on the domestic tech industry.
Razaqzada said Wednesday's gains in the stock markets may also be due to "some bargain hunting for some downbeat stocks, which is an additional reason behind the firmer indices".
Back in New York, although all 11 industrial sectors posted gains, semiconductor firms were especially strong following a forecast from Micron that pointed to improving demand in the second half of the year.
Micron jumped 7.2 percent, while Dow member Intel surged 7.6 percent and Nvidia advanced 2.2 percent.
Regional banks were another winner, with First Republic piling on 5.6 percent and PacWest Bancorp winning 5.1 percent. -- Agence France-Presse