Filtered By: Money
Money
Forbes lists Manny Villar in Asia's 'Heroes of Philanthropy'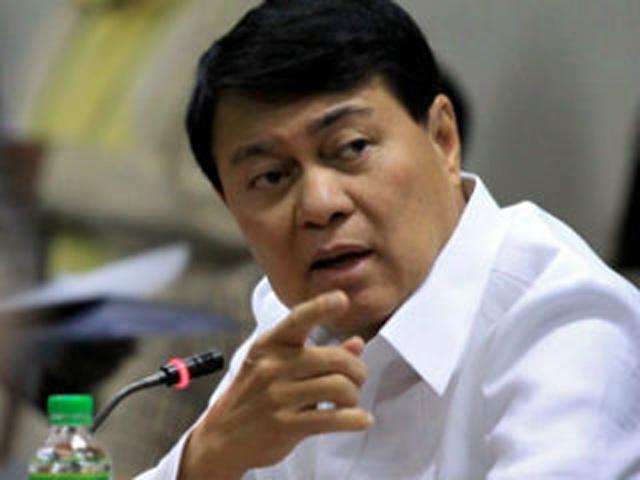 Property tycoon Manuel Villar Jr. — the Philippines' richest individual — was included in Forbes Asia's Heroes of Philanthropy list for 2020, becoming the sole Filipino included in the list for this year.
In its writeup, Forbes Asia cited Villar's donations to two educational institutions — 2 hectares of land to Manila's Saint Jude Catholic School in 2019, and 5 hectares to the University of the Philippines for its innovation campus — with a combined value of P8 billion or $165 million.
Forbes said Villar, a former House speaker and Senate president, also contributed to new facilities at four Philippine schools, and other donations to churches, poverty alleviation, and the fight against COVID-19.
"Villar, who grew up poor, credits education for shaping his character. 'Education can uplift our people from poverty. It can provide dignity and jobs'," Forbes said in its write up.
Villar topped the Filipinos included in the Forbes 2020 World's Billionaires List in April with a $5.6-billioon net worth, after climbing up 32 notches to reach the 286th rank on the global list from placing 317th last year.
He was also the second in the Philippines 50 Richest List, following only the Sy siblings with a combined net worth of $13.9 billion.
Villar chairs Vista Land & Lifescapes Inc., the holding company of the Vista Group engaged in the development of residential subdivisions and construction of housing and condominium units.
It is involved in the development and sale of residential lots and units and residential high-rise condominium; development, leasing, and management of shopping malls and commercial centers; and the development and management of recreational and vacation facilities such as resorts, hotels, club, and spa.
Among its six wholly-owned subsidiaries are Brittany Corp., Crown Asia Properties Inc., Vista Residences Inc., Camella Homes Inc., Communities Philippines Inc., VLL International Inc., and Vistamalls Inc.
Villar's wife Cynthia is an incumbent senator, the richest lawmaker in the Senate of the Philippines in 2019 with a P3.8-billion net worth. Meanwhile, his daughter Camille is a member of the House of Representatives and his son Mark is the Secretary of the Department of Public Works and Highways.
Other listees of the Forbes Asia's Heroes of Philanthropy List 2020 are Vingroup chairman Pham Nhat Vuong; Clix Capital chairman Pramod Bhasin; Sino Group chairman Robert Ng; Far East Organization CEO Philip Ng; CK Asset Holdings and CK Hutchison Holdings senior advisor Li Ka-Shing; Gandel Group chairman John Gandel and director Pauline Gandel; Geely Automobile Holdings chairman Li Shifu; GS Caltex honorary chairman Huh Dong-Soo; Fast Retailing chairman Tadashi Yanai; Sa Sa International vice chairman Eleanor Kwok Law Kwai Chun; Wistron chairman Simon Lin; Gwangwon Industry chairman Lee Su-Young; Shenzhen Mindray Bio-Medical Electronics Li Xiting; Rare Enterprises founder Rakesh Jhunjhunwala; and Zozo former president Yusaku Maezawa.
Last year's listees include actress Angel Locsin, and SM Prime Holdings Inc. director Hans Sy. — RSJ, GMA News