Filtered By: Money
Money
PhilHealth says contributions are for hospitalization, benefits expansion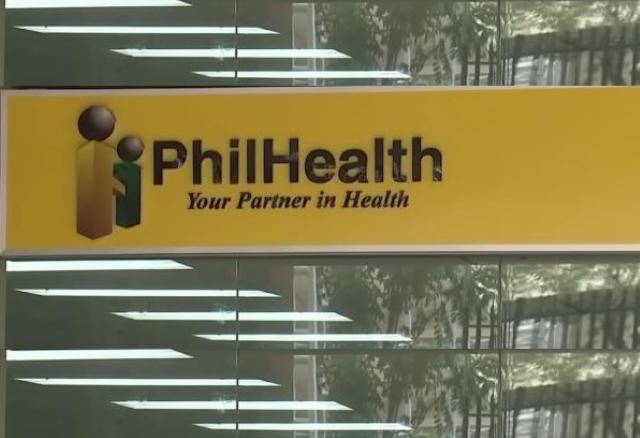 The Philippine Health Insurance Corp. (PhilHealth) on Saturday assured its members that their contributions will be used to help Filipinos ease the burden of hospitalization and expand other benefits amid the impending increase in the monthly premium rate next month and its retroactive effect from the start of the year.
"PhilHealth assures all members that the legislated contribution schedule will continue to provide all Filipinos with adequate financial protection against hospitalization costs," the state health insurer said in a statement on Saturday.
READ: PhilHealth statement assuring members that their contributions will be used "to provide all Filipinos with adequate financial protection against hospitalization costs" amid the scheduled hike in premium rates starting June and its retroactive effect from the January. pic.twitter.com/aAJgkuU93R

— Ted Cordero (@Ted_Cordero) May 14, 2022
PhilHealth's statement came amid the scheduled increase in the monthly contributions from 3% to 4% starting June.
The contribution hike is also retroactively effective from January. This means that those who already paid their contributions at 3% from January to May will have to settle the 1% differential until December 2022, but without interest.
PhilHealth explained that the premium rate hike is provided under the Universal Health Care (UHC) Law, which mandates that contribution shall gradually increase by increments of 0.5% every year starting from 3% in 2020 until it reaches 5%.
"This is meant to finance and pay for health services and medications needed to treat patients," it said.
The premium contribution was supposed to increase from 3% to 3.5% in January 2021 but was deferred due to the COVID-19 pandemic.
PhilHealth said it supported legislative efforts seeking to grant the President the power to suspend contribution adjustments in times of national emergencies.
In the absence of a new legislation granting the chief executive authority to suspend rate adjustments provided under the UHC Law, the state health insurer proceeded with the scheduled premium rate hike.
Nonetheless, PhilHealth said that the contribution adjustment will also help sustain the COVID-19 benefit packages, which were introduced in 2020 without contribution adjustments.
COVID-19 benefit packages include the following:
SARS-CoV-2 testing from P500 to P2,800
Hospitalization package from P43,997 to P786,384
Community isolation package for P22,449
Home isolation package for P5,917
Likewise, the state insurer said the implementation of the schedule premium rate hike will support the increase and/or expansion of the following:
Primary Care Package consisting of consultation, preventive and curative care, select laboratory and diagnostic procedures, and medicines as determined by the beneficiaries' assigned primary care physician
Hemodialysis extension to 144 session
Mental health packages for outpatient services
Full financial risk protection for health workers
The 4% premium rate means that those earning P10,000 and below would have to pay P400.00 monthly contribution to PhilHealth.
Those earning over P10,000 but lower than P80,000 need to pay a higher monthly premium ranging between P400 and P3,200 while those earning over P80,000 would have to pay a flat rate of P3,200.
The monthly contribution to the social health insurance coverage is equally shared by the employee and employer, except for "kasambahays" or household helpers premium, which is solely shouldered by their employers.
Duterte in February 2019 signed the UHC to guarantee all Filipinos equal access to quality and affordable goods and services in healthcare.
In 2020, during the height of the OCVID-19 pandemic, PhilHealth was embroiled in a controversy after resigned PhilHealth anti-fraud officer Thorsson Montes Keith claimed that the PhilHealth "mafia," composed of the executive committee, stole some P15 billion through fraudulent schemes, including those involving the controversial interim reimbursement mechanism (IRM).
The controversy launched a series of Congressional investigations which found that IRM funds were transferred to dialysis centers, infirmaries, and maternity centers even as they could not be considered as responding to "fortuitous" events.
The state insurer has maintained that the controversial P15-billion in advanced payments through the IRM is not "missing" as it has been fully liquidated. —LBG, GMA News