Filtered By: News
News
Alumnus elected school's new rector, to be installed Saturday
Fr. Clarence Victor Marquez O.P. has been elected as the 81st rector and president of
Colegio de San Juan de Letran
.
Marquez, who completed his basic education in Letran from 1974 to 1985, succeeds acting rector Fr. Orlando Aceron, Letran said on its website.
"Leadership is in his blood; his résumé is decorated by the various positions he has held in his service to the Church and the Dominican Order," the school said.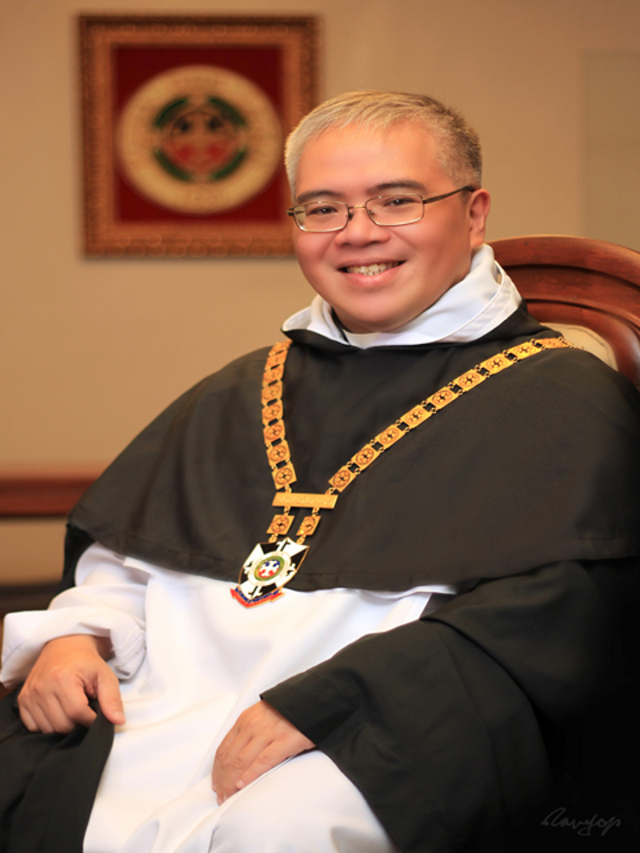 Fr. Clarence Victor Marquez O.P.
--Photo Letran official website
It added he is presently part of the Board of Trustees of the Catholic Biblical Association of the Philippines and the director of the Institute of Preaching.
Marquez is to be installed as rector on June 20, at a ceremony at Letran's Student Center Auditorium, with Bishop Teodoro Bacani Jr. leading the Mass.
During the ceremony, Marquez is to recite his Pledge of Fidelity before Fr. Gerard Francisco Timoner III, Prior Provincial of the Domincan Province of the Philippines.
Education
After completing his basic education in the Colegio, Marquez studied at the Philippine Dominican Center of Institutional Studies where he graduated summa cum laude in 1991.
He earned a cum laude after finishing his bachelor's degree in Sacred Theology at the University of Santo Tomas in 1994, and earned a master's degree in Literature at the Ateneo de Manila University.
Priesthood
Marquez was ordained on May 14, 1995. He got his Licentiate in Sacred Scriptures (also cum laude) at the Pontificio Instituto Biblico in 2003.
He graduated summa cum laude after completing his doctorate in Sacred Theology, major in Biblical Studies at UST, 10 years later.
He also served as:
- Provincial Promoter of Justice and Peace (1996 to 1999)
- Regional Copromoter of Justice and Peace for Asia–Pacific (2003 to 2006)
- Regent of Studies (2004 to 2008)
- Director of the Institute of Religion (2004 to 2008)
- Vice Rector for Finance (2006 to 2007)
- acting Vice Rector of UST (2007 to 2008)
- Master of Students of the Convent of Santo Domingo (2008 to 2012)
— Joel Locsin/LBG, GMA News