Filtered By: News
News
LOOK
Egrets drop by Manila Bay during 'White Sands' project opening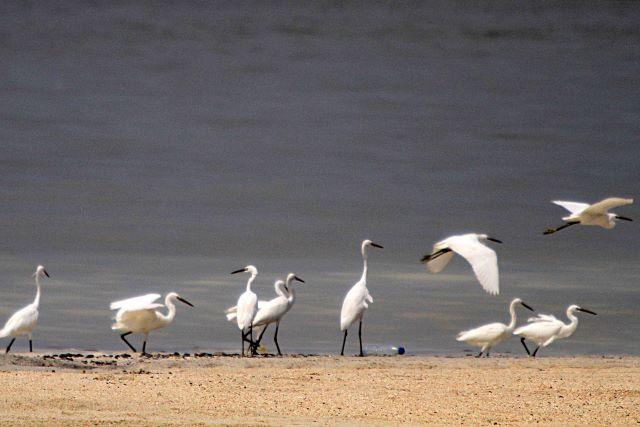 A flock of migratory egrets dropped by during the Manila Bay "White Sands" project's opening on Sunday, as if drawn in by the fuss over the beach area spruce-up.
They came in a fleet, probably looking for fish in the bay to feast on.
Groups of people flocked to Roxas Boulevard in Manila before sunrise on Sunday, in a bid to experience walking on the artificial white sand beach in the beautified portion of the Manila Bay coastline along the busy boulevard.
According to GMA News reporter Jonathan Andal, the crowd began to thicken as of 5:30 a.m., challenging the enforcement of social distancing protocol under general community quarantine status of Metro Manila due to COVID-19 threat. —with a report from Danny Pata/LBG, GMA News